New Antarctic ship naming campaign

CALL for schools and the public to put their town on the map by naming the UK's newest polar research ship. Shackleton… Endeavour…. Falcon. These are just some of the names put forward for the UK's next world class, polar research ship as part of a campaign inviting the public to "name this ship". The £200 million vessel will help put the UK at the forefront of ocean research for years to come. She will join a fleet of research ships belonging to NERC (Natural Environment Research Council) Together they will provide the UK with the most advanced floating research fleet in the world. So this is a chance to make your mark, by suggesting a name you'd like to see on the side of the ship when she sets off for the Antarctic in 2019. When she's ready, the ship will be deployed in both Antarctica and the Arctic, and will be able to spend up to 60 days at sea at any one time to let scientists gather extended observations and data. She will also be the first British built polar research vessel with a 'helideck'. The ship will be operating in 1 of the world's most challenging global environments so the name needs to be inspirational. Ships are generally referred to as female and a suitable name could come from a local historical figure, movement or landmark. The ship is being funded by the government and will be constructed in Merseyside at the world famous Cammell Laird shipyard. Entrants can suggest as many names as they wish, with a short explanation about why this name should be chosen online. You have until 16 April 2016 to enter your name suggestion!
82% of tenants in the North West are satisfied with their landlord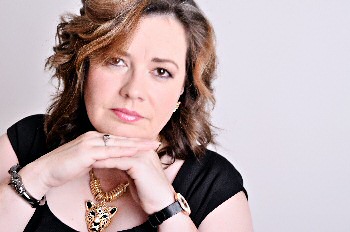 A survey from the National Landlords Association has revealed that 82% of tenants in the North West are satisfied with their landlord compared with an average of 79% across the UK. Studies also suggest that in the UK housing market in general, 78% of tenants are happy with their Letting Agent. Corelia Moseley, lettings director for Reeds Rains estate and lettings agents says:- "Tenants enjoy the choice and flexibility renting provides and research highlights tenants are happy because of their living arrangements as: 86% said they were happy with the standard of their rented home, 88% feel their letting agent is approachable, and 88% feel their letting agent is contactable. Tenants are happy when they are valued which is why Reeds Rains takes a genuine interest in its tenants and delivers a professional lettings service by providing access to a Landlord and Tenants Portal. This allows them to check the circumstances of their let online, with information readily available about rental payments and outstanding maintenance issues. This allows tenants to see the 'full picture' and, in turn, they have a greater understanding of their particular situation. Today's tenants expect a high standard of living with low levels of discomfort. They tend to look for properties which are in an area with a low crime rate, good parking, and easy access to work. 1 of the top questions we are now asked by tenants is 'does the property have broadband facilities?' and 'has it got internet access?' Some also ask about broadband speeds in the area. It is not usually the first question they ask but it could be a determining factor when choosing a property to rent."

Shops for a Pound applications open
ENTREPRENEURS are being invited to transform vacant retail units into viable businesses in an innovative new:- 'Shops for a Pound' initiative launched by Liverpool City Council. This gives new meaning to the well known saying... Pound Shops!

The scheme; a variation on the City's hugely popular Homes for a Pound project; will see 12 empty units on Smithdown Road and Earle Road in Picton made available at a cost of £1 per week for up to 3 years.

Successful applicants will have to carry out repairs and refurbishment themselves and must have finance in place. They will have to operate their business from the refitted unit. Commercial rates will apply after the 3 year period has expired.

Each proposal must be for a new, commercial business and cannot compete with an existing business in the neighbourhood. Gambling establishments, fast food takeaways, tanning salons, off licences/pubs and pay day loan shops will not be permitted but bids for community cafes and healthy takeaways will be considered.

It is part of a wider regeneration plan which is seeing 150 vacant houses in the vicinity being offered to people for £1 on condition that they are brought up to Decent Homes Standard within a year and aren't sold or sub-let within five years.

Deputy Mayor, Councillor Ann O'Byrne, said:- "We are giving people with a passion and commitment to the area the chance to create a new business and be part of the hugely exciting grassroots regeneration of Picton. Work is going to be starting imminently on refurbishing the first properties as part of the Homes for a Pound Plus scheme, while the recent completion of the Archbishop Blanch School has given the area a tremendous boost. This is a hugely exciting time for Picton and I believe we are on the cusp of a real upturn in its fortunes driven by the community, supported by the City Council."

Expressions of interest for Shops for a Pound can only be made online and the closing date is Monday, 9 May 2016.

Councillor Gary Millar, Cabinet member for business, enterprise and investment, said:- "Shops and businesses are a vital and integral part of a successful local community. This is about giving people with great ideas and a solid business plan the chance to get their venture off the ground without having to worry about rental costs in the first three years. We don't want to disadvantage existing local businesses so the ideas can't duplicate what's already on offer and we don't want more shops selling services linked to fast food, gambling, pay day loans, alcohol or tanning."

The move has been backed by Picton ward councillors Tim Beaumont, Nathalie Nicholas and Abdul Qadir, who said:- "This is great news and will provide a boost for the new neighbourhood being created through the Homes for a Pound Plus scheme. We want to give as many local entrepreneurs the opportunity to make a valuable contribution to the area."

Applicants that meet the criteria will be asked to provide further information as part of a due diligence process. Preference will be given to those business plans with the greatest chance of long term success and sustainability.

Drop in clinics for people wanting business advice hosted by Councillor Gary Millar are held at the Business and IP Centre, at Liverpool Central Library, from 1pm to 4pm, every Thursday.

Business advice can also be sought from the Liverpool City Region Local Enterprise Partnership, who can be contacted via the Local Growth Hub. People wanting to know more about the scheme should send an email.