John Lennon - 'Through a glass onion' Off Broadway show opens in Liverpool
A stage production about Beatles legend, John Lennon, which opened in Australia, has played Off Broadway New York, and wowed audience at this year's Edinburgh Fringe Festival will open in its spiritual home of Liverpool, in May 2016.

The cast took a break out of rehearsals to practice on the white baby grand piano in the Lennon Suite, at the City's famous Hard Days Night Hotel, and treated guests to a taster of the show and a few of Lennon's greatest hits.

'Lennonon - Through A Glass Onion' will open at the Epstein Theatre, Hanover Street, on Monday, 18 April 2016, running through to Friday, 29 April 2016. There will be 14 performances across the 2 weeks, including four matinees.

Written by John Waters and produced by Harley Medcalf, the show is part concert, part biography and celebrates the genius, music and phenomenon of John Lennon. It features 31 iconic hits of Lennon and his collaborations with McCartney including:- Imagine, Strawberry Fields Forever, Revolution, Woman, Lucy in the Sky with Diamonds, Working Class Hero, and Jealous Guy.

Lennon: Through A Glass Onion features Liverpool actor Daniel Taylor in the lead role, who will reveal the true essence of the life of a true icon, whose astonishing talent is still treasured the world over. Daniel has won critical acclaim as the lead role in The Tommy Cooper Show and is currently starring as Mickey in Down The Dock Road. Daniel will be joined by accompanist Stewart D'Arrietta.

Stewart D'Arrietta recently enjoyed a 9 month New York run of his Tom Waits show, Belly of a Drunken Piano. Earlier this year, he was the musical director for The White Album Concert by The Beatles, performing on stage at the world famous Sydney Opera House.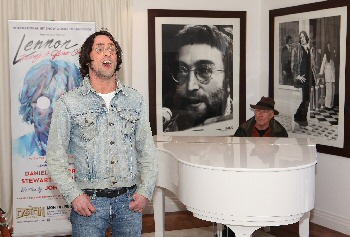 Writer John Waters is one of Australia's most recognised, respected and critically acclaimed actors and singers. Born in Britain, he has built and retained a fan base across four decades of theatre, musicals, TV, film and music. Producer Harley Medcalf's career spans 40 years. He has produced shows in over 300 cities worldwide and worked with artists including Elton John, Michael Crawford, Michael Flatley, Shirley Bassey and Meat Loaf.

The show was 1st performed on a small stage at the Tilbury Hotel in Sydney, in 1992, 12 years after John Lennon's untimely death. The show struck a chord with audiences and was an instant success. In the years that followed, Waters and accompanist Stewart D'Arrietta toured the show and sold out venues including The Sydney Opera House. It then headed to London's West End for 3 months.

It recently played a 16 week season in New York. And in Summer 2015, it entertained audiences at the Edinburgh Fringe Festival for three weeks. The play has just completely a tour of Australia. Harley Medcalf commented:- "The play has received a really warm welcome in venues across Australia, Off Broadway in New York; and by audiences at this year's Edinburgh Fringe Festival. So it's a real honour and truly humbling to be bringing to show to Lennon's Liverpool birthplace. This is going to be a very special run and we invite the people of Liverpool to come along and hear about John's life from a brand new perspective. For the audience this is either an emotional trip down memory lane or a wonderful introduction to the life and times of one of the most fascinating icons of our time. And where better to do just that than in the birthplace of The Beatles."

For tickets you can call:- 0844 888 4411, or order online, also you can book in person at:- The Epstein Theatre Box Office!
Police ask for help tracing Jose Bruno Fernandes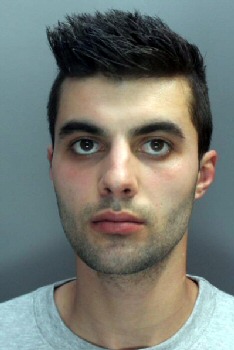 MERSEYSIDE Police Detectives who are investigating an assault that took place in Southport, on Easter Sunday 2015, have released a photograph of a man they want to speak to in relation to the incident. Police are still keen to hear from Jose Bruno Fernandes, aged 24, who comes from the Tarleton area, or anyone who knows his whereabouts, as they believe he may be able to help them progress their investigation. The incident happened last Easter Sunday, 5 April 2015, at around 3.30am, on Waverley Street, in Southport Town Centre. The victim, who was an 18 year old man, was on Waverley Street when a group of 5 men approached him and began punching him, knocking him unconscious. The victim sustained a cut lip and lost a tooth during the assault, later requiring stitches. Detectives have carried out extensive enquiries to investigate the incident and are keen to hear from Jose Bruno Fernandes or anyone who can help them trace him. Officers would ask Fernandes himself, or anyone who knows of his whereabouts or recognises him from the photograph above, to call Merseyside Police on:- 0151 777 3416 or Crimestoppers, anonymously, on:- 0800 555 111. Alternatively, provide information to Crimestoppers online.

Fire Fighters attended building off Lord Street to fix masonry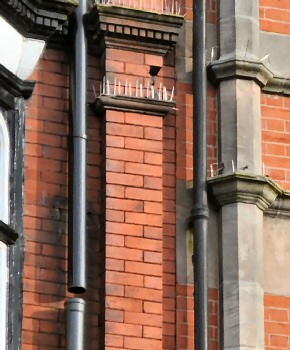 SOUTHPORT Firefighters, on 4 April 2016, were called to make safe a building on St Goerges Place, between Post Office Ave and London Street. We had been told local, Southport based crew that:- "A small part of the buildings brickwork had reportedly come loose. As a result a very small section is believed to have had fallen onto the pavement below. So the crew conducted a survey of the surrounding the masonry and made it safe." These are a few snaps of the action...