Win tickets to cycling's coolest consumer show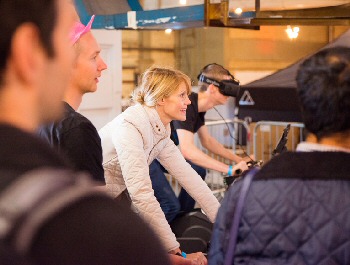 FANTASTIC news for all our readers... Here at Southport Reporter we have teamed up with:- 'SPIN – The Cycling Festival' to offer 5 lucky readers a pair of tickets for their urban cycling event that is coming to Manchester for the 1st time in May 2016.

SPIN is the go to event for cycling enthusiasts, and will take place from 6 May to 8 May 2016, at the Victoria Warehouse.

Showcasing more than 100 of the most forward thinking cycling brands, the show celebrates cycling, fashion, design, innovation and culture. Expect an alternative selection of some of the world's best British and international bike brands such as Cinelli, Brompton, Boardman alongside newer independent companies such as Shand, Pure Fix & Hiplok. Heritage from East Lancashire based Carradice bags meets innovation with the latest cycling fashion from MEAME.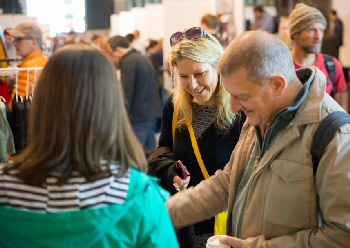 SPIN brings together every aspect of the cycling world, from test tracks and frame building to art installations and bike film premieres, giving visitors the chance to explore and experience cycling in one dedicated space. With DJs, live music and a café zone with street food, coffee and craft beer pop ups, the event has an energy and atmosphere that aims to break the mould for a cycling show, creating a fun, entertaining and educational experience for all the family.

Follow the SPIN – The Cycling Festival on Twitter:- @SPIN2016.

Tickets are priced at £13 for an adult and £6 for a teen (12 to 17 years).

Children under 12 are admitted for free.

Adult weekend tickets are just £21!

The Victoria Warehouse is next to Manchester United Football Ground and close to MediaCityUK. It is well served by the tram network and has 2,000 available parking spaces nearby.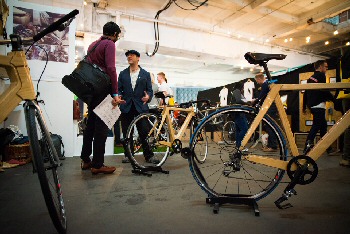 For more information or to book visit:- Spin-Manchester.Com or call:- 0871 297 0202.

To win please answer the following question:-

Where is SPIN – The Cycling Festival being held in Manchester?

a) National Cycling Centre

b) Victoria Warehouse

c) Manchester Central

Please send your email with your answer, with subject (title) of the email set as:- "Spin Manchester" to:- News24@SouthportReporter.com; along with your FULL NAME, contact PHONE number and your FULL address by 00:01 GMT, on 25 April 2016. Please note that contact information will be used by representatives from Spin Manchester to contact you, should you win. Terms and conditions apply:- The prize is non-transferable and cannot be exchanged for monetary value. Judges decision is final. All usual competition terms and conditions apply, please see out T&C page for full information.

How deep is your love? Fundraising mother dives to great depths!
Photographs by Special Momentz Photography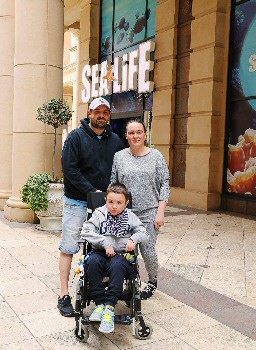 A mother from Salford has taken the plunge at SEA LIFE Manchester, as part of a campaign to get Gary Barlow to sing at her son's tenth birthday, an event he wasn't expected to reach. Joanne Coombes, aged 27, began campaigning earlier this year when Gary Barlow announced his intention to sing at someone's milestone birthday, encouraging fans to persuade him over social media why their birthday is the best. It didn't take long for Joanne to decide to take the plunge and swim with sharks in a Sea TREK, all to raise awareness of her determination to get Gary to the party.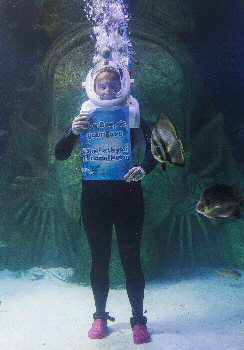 Joanne's son, Lleyton Macaulley Coombes was diagnosed with Niemann-Pick Type C, a rare, neurodegenerative condition shortly after his birth in 2006. The disease has no cure and Lleyton wasn't expected to live past the age of 3 but amazingly, he defeated the odds and will reach his 10th Birthday, on 17 December 2016, a milestone his family never thought possible until now. The campaign titled:- 'Sing For Lleyton' has been gathering momentum with family, friends and local supporters all coming together to capture Gary Barlow's attention. Things are looking positive as Gary personally replied on Twitter recently.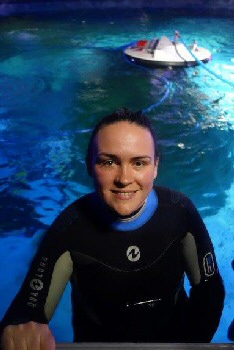 Joanne said:- "I'm doing everything in my power to ensure Lleyton has the most magical birthday party. I hope diving to the bottom of the tank at SEA LIFE will help raise awareness for my son and others with Niemann Pick disease, if anyone has any other suggestions I'm willing to give them a go! Lleyton really enjoys dancing and listening to music, he adores Gary Barlow and Robbie Williams too!"

James Thomas, General Manager at SEA LIFE Manchester said:- "This campaign is close to many of our hearts here and it means a lot to be able to show our support for Lleyton and his family."

SEA LIFE Manchester is home to an incredible array of sea creatures from all over the planet, including the new Octopus Hideout exhibition, family favourite Ernie, the Giant Green Sea Turtle, captivating seahorses, colourful clownfish, rays and more! To join the campaign use the hashtag #SingForLleyton or to donate to the Pride of Lleyton appeal can do so online.