Merseyside Police comment following sentencing a 24 year old who burgled a 92 year old's home
MERSEYSIDE Police, on Wednesday, 20 April 2016, said that they are delighted to hear, 24 year old, Owen Lake, has been jailed for 4 years, for a distraction burglary at the home of 92 year old pensioner, in Netherton. Owen Lake was convicted at Liverpool Crown Court earlier in April and this week jailed following the burglary at the home of a 92 year old lady in St Christopher's Avenue. It was heard in Liverpool Crown Court that Lake called to the house in September 2014 and told the 92 year old he was from the Council to look at her guttering. She invited him into her home and while they were stood in the rear garden of the property he asked her if she could change a £20 note. The lady went back into her house and returned with 2 £10 notes. Lake told her he no longer needed the change and walked back into the house and left through the front door. When the lady got back into her house she realised her purse, containing cash and debit cards and her passport was missing. Detective Inspector Matt Caton said:- "When he was interviewed Lake denied the burglary and claimed he was only in the area as part of his window cleaning round, asking residents if they wanted his services. He denied ever entering the lady's house. Following a trial at Liverpool Crown Court he was sentenced to 4 years and we hope the sentence serves as a warning to other people who try to take advantage of vulnerable and elderly people. We would always advise people to check the ID of strangers who come to their door. Genuine, legitimate callers will always make an appointment 1st and will always carry proper identification. They will not mind waiting outside while you look up their company and call to check who they are. And if you still have any doubts, ask them to come back another time when you can have a friend, neighbour or relative with you. Neighbours can also play a big part in helping protect the more elderly or vulnerable members of our community by keeping an eye out for them, making sure they are okay and reporting anything untoward or suspicious to the Police."

Anyone wanting to report suspicious activity is asked to call Merseyside Police on 101 or the confidential Crimestoppers line on:- 0800 555 111. To report a crime in progress call:- 999.
184 weapons and ammunition handed handed in during firearms surrender
MERSEYSIDE Police have had a total of 184 weapons and lots of ammunition handed in during the force's 2 weeks firearms surrender, including 37 firearms. The Force joined with 5 other Police Forces to take part in the 'Give up the Gun' firearms surrender, which ran from Monday, 4 April to Monday, 18 April 2015. It was designed to give people in possession of firearms an opportunity to hand them in. It also extended to giving people a safe disposal route for antique, replica and decommissioned firearms which could be capable of being reactivated and used for criminal purposes.

The hand-in included:-

► 20 handguns / revolvers.
► 17 shotguns / rifles.
► 30 imitation / deactivated weapons .
► 52 air weapons.
► 14 blank firers/starting pistols.
► 29 separate lots of viable ammunition including over 750 shotgun cartridges.
► 15 other ammunition (pellets/bb's etc).
► 7 items miscellaneous.

Assistant Chief Constable Nikki Holland said:- "We are extremely pleased with the results of the surrender and the firearms that the public have handed in and I would like to take this opportunity to thank them for their excellent response to the surrender operation. Our commitment is to protect the lives and livelihoods of the law abiding members of our community and I want to reassure people that we will continue our fight against those who are involved in criminality and who continue to make other people's lives a misery through firearms, drug dealing and serious and organised crime. The surrender has run alongside the pro-active work that we do every single day and we will stand shoulder to shoulder with the community in our pledge to disrupt criminal activity, take guns off our streets and put the people responsible behind bars. I am delighted to see that the public have heeded our message about surrendering firearms, weapons and ammunition so that they don't fall into the hands of criminals and used to cause fear or intimidation. In just a 2 week period a substantial number of viable weapons and a large quantity of ammunition has been handed into Police stations across Merseyside. Just removing 1 weapon from our streets means that there is 1 less chance of it being used to seriously injure or kill someone."

If you know of people involved in illegal firearms call the MSOC gun crime hotline on:- 0800 230 0600 or the confidential Crimestoppers line on:- 0800 555 111. Merseyside Police will act on all information provided in relation to gun crime. The last firearms surrender carried out by Merseyside Police resulted in 126 hand-ins.
Brand new reality TV show casting in your area!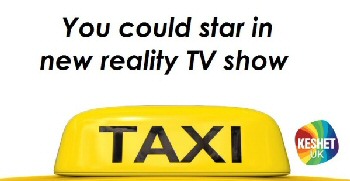 WE'VE all been there on a late night out that turns into the morning after and we still haven't made it home; for 1 reason or another. With the glamour we were oozing night before long since passed, we urgently need to get back to the comforts of our own home… Normally this would entail an excruciatingly embarrassing journey in last night's clothes, but not so now that a very special taxi service is coming to your area! Not only will this service transport you home for free, every ride comes complete with a confidant in the form of your non-judgmental chauffeur. Oh to be a fly on that windscreen when the passenger dishes his or her "Taxicab Confession!" But wait, now you can be; because inside our cabs will now capture the real life clients and their hilarious stories. Anyone can call the service so the drivers never know what type of personality is climbing into their car, which makes for some totally unscripted adventures. The film crew Keshet TV are looking for outgoing, outspoken people with big personalities and a proven track record of countless stories from legendary nights out. They are going to be filming in June, so they are looking now for people to register their interest to take part right now! For those who want to take part, they can email the team on:- ukcasting@keshet-tv.com to request an application form.

Southport men are bailed on suspicion of cyber crime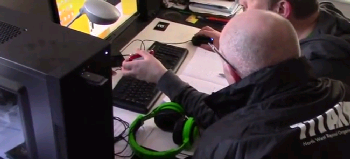 TITAN, the North West Regional Organised Crime Unit (NWROCU), have confirmed that 2 males aged 21 years have been arrested at separate addresses in Southport, Merseyside, on Thursday, 21 April 2016. The rades toook place at around 7.30pm. The rades were led by Titan and supported by representatives of the international law enforcement community including:- the UK's National Crime Agency (NCA), the Federal Bureau of Investigation (FBI), Europol's European Cybercrime Centre (EC3) and its Joint Cybercrime Action Taskforce (J-CAT). Also an internet content and cloud computing security company provided technical support.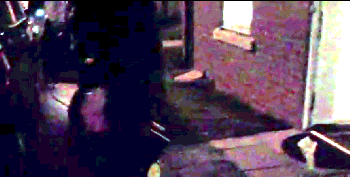 We are told that this criminal investigation is focused on the alleged supplying of software used by computer hackers, which is an offence in the UK under the Computer Misuse Act (1990) and Police and Justice Act (2006).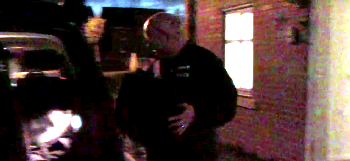 We understand that both males were kept inside the properties while specialist Titan Officers forensically examined various electronic devices using a mobile cyber forensic lab provided by Europol. During a thorough forensic examination of the properties and of various computer equipment found inside the houses.
We are also told that specialist investigators from Titan have seized funds in the form of the electronic currency known as 'Bit Coins.'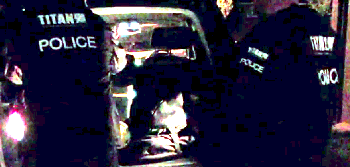 We are told that 1 of the men was arrested at a house in Moreland Drive, Southport, Merseyside and the other man was arrested at a property in Old Park Lane, also in Southport, Merseyside.

Detective Superintendent Jason Hudson, head of operations at Titan, said:- "These arrests are a significant step forward in our relentless fight against cyber crime which is a type of criminality that really does affect us all. Not everyone will understand yet what cyber crime is or how it impacts on normal people, but it is an increasing threat to anyone who uses the Internet and organised crime groups often sit behind it. Cyber criminals who hack into your computer or that of your business or your bank account or your social network can do so from anywhere in the world. So it is vital that law enforcement agencies in different countries work together by sharing intelligence about potential offenders and pool resources and expertise to tackle this common goal. That is why Titan is grateful for the assistance of the NCA here in the UK, the FBI in the United States, Europol and specialist companies from the private sector in supporting this investigation. It demonstrates just how well we work together to combat a global threat. There is still much for the Police to do in terms of raising awareness of cyber crime amongst the general public and educate people on what basic steps they can take to protect themselves, their families and their personal or financial information online. The most crucial ones are ensuring you have the best and latest anti virus software on your computer and that you always update your computer's software when it prompts you to. These are your 1st lines of defence and can prevent you from falling victim to cyber crime."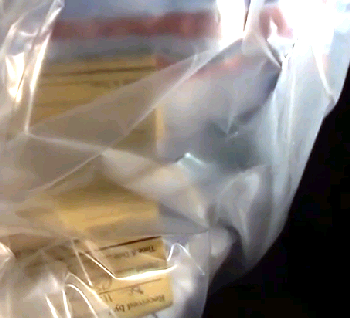 We are told by Merseyside Police that both males have been interviewed and released on Police Bail, pending further enquiries.

For more information about the work of Titan visit:- TitanROCU.Org.UK.