Liverpool Icon Images to go on display with new Photography Festival partner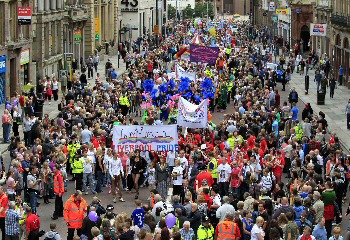 A major photography exhibition has been commissioned as yet another new addition to the Liverpool Pride Festival 2016 programme. Organisers at Liverpool Pride have announced they are delighted to collaborate with the dynamic 'LOOK Team', organisers of the biennial Liverpool International Photography Festival using funding received from the Arts Council of England.

Together, Liverpool Pride and LOOK are inviting people to send in photographs in support of this year's Liverpool Pride Festival 2016 theme - Liverpool Icons. The call is to encourage images that represent Liverpool, tolerance and community, which epitomise lesbian, gay, bisexual, trans and queer icons, lives, participation in past Prides and connection to the City.

The images may be surprising, moving or hilarious. They can be abstract renderings, portraits or even buildings that have been at the centre of LGBT debate. We are particularly keen on images that present people or ideas that have broadened perspectives and helped to diversify the cultural scene in the City and beyond

The images will form a curated, public work, available for all to see, demonstrating a City that is proud, connected, creative and caring. The public exhibition will be shown on Thomas Steers Way, in Liverpool 1 and will launch on 23 July and run to 14 August 2016. Wider presentations using additional images will take place throughout the festival.

The call opens on 22 April 2016 and runs until 10 June 2016. For more information, terms and conditions and to download an application form, please use this link.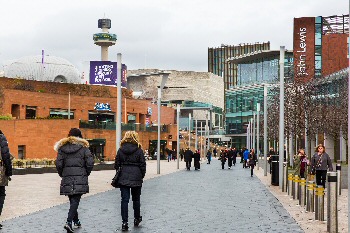 Liverpool Pride Festival 2016 offers a week long programme which culminates with a 2 day event, on Saturday, 30 July and Sunday, 31 July 2016. It takes place in a new, more prominent position in the St George's Quarter and features the well established Liverpool Pride March, on Saturday, 30 July 2016.

Michael Carey, from Liverpool Pride Festival, said:- "We are really excited to be working with LOOK to deliver a fantastic opportunity for local people to participate and get involved in a unique photography project that will celebrate LGBT culture and all things Scouse. The public realm installation will showcase this work and we encourage City residents and tourists alike to take time to visit and enjoy this unique and iconic art installation as a precursor to attending our main event on 30th and 31st July in the St George's Quarter. This is 1 of a series of new creative and participatory projects that is helping shape the look of Liverpool Pride Festival 2016 and in particular our thanks go to the Arts Council who have played an important role in helping to make this and other creative partnerships a reality."

Liverpool Icons Exhibition Project Director, Emma Smith added:- "Tolerance and community are the staples of our existence and a very real feature of Liverpool's character, development and growth. We are excited about the possibilities the exhibition brings with it. We can't wait to see what the creative people of Liverpool; and beyond; interpret as iconic and the artistic ways in which they demonstrate this. Curating the submissions will be fascinating. It is a privilege to be working with Liverpool Pride and to be a part of its continued success."

LOOK's Liverpool Icons is the latest addition to the Liverpool Pride Festival 2016. Other new initiatives for 2016 include:- 'What's Your Pride Story' in partnership with Writing On The Wall. 'Dress With Pride' to encourage customer facing businesses to dress up during the week of Pride to help raise funds for the Liverpool Pride charity; and 'Come Out Of The Shadows', a campaign to see the City's iconic venues lit in the Pride rainbow colours in a bid to make Liverpool the most visibly LGBT friendly City in the UK, this is supported by the Police Commissioner's Fund as a Hate Crime initiative.

As always, the festival coincides with the anniversary of murdered gay teenager Michael Causer, who tragically lost his life on 2 August 2008. The Liverpool Pride festival was specifically created in his memory as a way to celebrate his life and to empower the LGBT communities. Liverpool Pride Festival is now a key highlight in the City's Summer events programme, attracting more than 25,000 people each year to attend, take part and support the annual LGBT festival. Keep up to date with Liverpool Pride's new announcements on the event's website.

'Let's Hang On' as Award winning show is heading back to St Helens Theatre Royal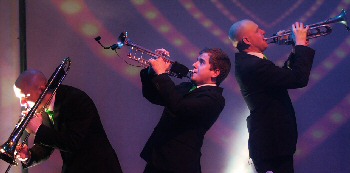 THERE'S just a few days to go until the award winning production:- 'Let's Hang On' returns to St Helens Theatre Royal, on Friday, 6 May, 2016, so book your tickets fast!

Back by popular demand following their performance in St Helens in 2015, 'Let's Hang On' is working its way back to the Theatre, with its celebration of the legendary Frankie Valli and The Four Seasons.

In this remarkable production 'Let's Hang On takes' you on a musical journey through the prolific career of 1 of the most successful bands of all time:- Frankie Valli and The Four Seasons.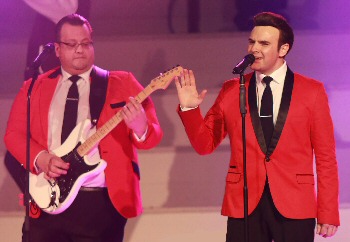 It's easy to frequently name drop the big chart stars of the 60's such as:- The Beatles, the Rolling Stones and the Beach Boys, but as their repertoire proves, The Four Seasons are still held in very high regard with countless hits and a multitude of songs used in hit films such as:- Grease, Dirty Dancing, The Deer Hunter and Jersey Boys.
From the beginning in the early 50's when Frankie 1st joined the group, the show takes you through hits such as:- 'December 63 (Oh What A Night!)', 'Beggin', 'Sherry', 'Bye Bye Baby', 'Walk Like A Man', 'Grease, Rag Doll', 'Can't Take My Eyes Off You', 'Working My Way Back To You', 'Big Girls Don't Cry', and many more, climaxing with a spectacular finale, of course, 'Let's Hang On!'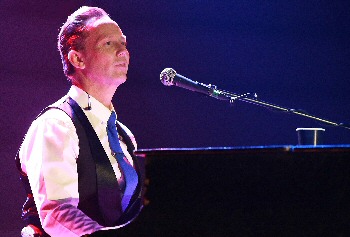 Having performed at the Royal Albert Hall for Frankie Valli himself, 'Let's Hang On' are undoubtedly 1 of the most authentic touring acts on the circuit and continue to prove they're in a class of their own!

Dino Buttarazzi, Martin Peat, Scott Walker, Jay Harrison and Stephen James (who scales the falsetto heights previously set by Frankie Valli with remarkable ease,) truly capture the original magic of the Four Seasons. The atmosphere created is not only from their music, but also their own unique sound, nostalgic mood, and electric feeling!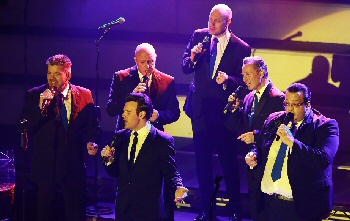 Described as "dynamite" by Frankie Valli himself, prepare for an electric atmosphere at this show…!

Theatre manager Chantelle Nolan said:- "This show went down a storm with our audience last year, so we can't wait to welcome 'Let's Hang On back' to St Helens Theatre Royal for a second helping of Frankie Valli's amazing hits; and we know the audience will be up on their feet dancing the night away! The story… the music… the sound…. Let's Hang On gives you it all in this remarkable live production, so book your tickets now and find out why audiences are leaving saying:- ''Oh what a night!''"

Book in person at the Theatre Royal Box Office, located on Corporation Street, St. Helens, Merseyside (WA10 1LQ).
Alternatively you can also call:- 01744 756 000 or log on to the Theatre's website.