Aspire Design on fast track to success with British boxer Anthony Crolla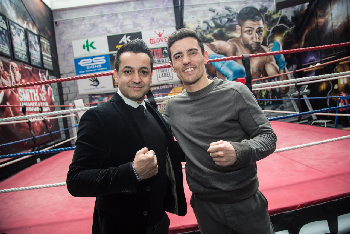 ANTHONY Crolla, the new WBA world lightweight champion, will be seen sporting a stunning new look during Fight Week as he takes to the wheel of a brand new Aspire Design Range Rover Sport. The bespoke SUV will be with Crolla and his team, including coach Joe Gallagher, as they attend Fight Week press conferences and interviews, as well as weigh-ins and pre-match training sessions throughout the North West. Established in 2015, Aspire Design is already becoming a leading exponent of bespoke British automotive design, craftsmanship and manufacture, and offers an exclusive body styling program for Range Rover Sport and Vogue models. From soft napa leather interiors which are handstitched in England, to a range of 22 inch concave alloy wheels all designed and crafted in Britain from the finest quality aluminium. Every element of the Aspire Design body styling program is manufactured in the UK, which ensures precision engineering and the highest standards of quality. And so it seems only fitting that Crolla should choose such a quintessentially British brand with which to partner during Fight Week.
Ajay Vasdev, Founding Director of Aspire Design said:- "We are very excited and proud that Anthony Crolla has chosen to drive an Aspire Design Range Rover Sport during Fight Week Aspire Design is based in the North West, and we're delighted to have the opportunity to support a fellow North West champion. It's an honour and a privilege that such a high profile celebrity has chosen one of our luxury SUVs."

Joe Gallagher, world class trainer and Anthony Crolla's coach, said:- "I would like to thank Aspire Design for allowing us the opportunity to enjoy the Aspire Design Range Rover Sport during Fight Week. It's an exciting time, and to be able to enjoy the luxury of such a unique and bespoke British designed SUV is a privilege."

Crolla trains at Gallagher's Gym, which is part of the Gloves Community Centre built by Amir Khan and has produced a number of world champions. For further information or to discover more about the Aspire Design Range Rover body styling program, visit:- Aspire-Design.Co.UK. Alternatively, the Aspire Design team will be doing a North West roadshow this summer. Details of dates and locations will be made available online.

New 4D LEGO® NEXO KNIGHTS™ Movie experience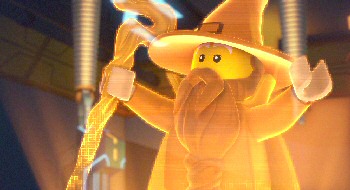 GUESTS can download themselves into an all new 4D film experience starring the LEGO® NEXO KNIGHTS™; at the LEGOLAND® Discovery Centre Manchester, on Saturday, 28 May 2016.

In an immersive 4D animated adventure created especially for LEGOLAND Parks and LEGOLAND Discovery Centres around the world.
It's up to the LEGO NEXO KNIGHTS to defeat the evil Jestro, the Book of Monsters and all their Lava Monsters all set in a 4D world; think wind, water and smoke; bringing the battle to life all around the cinema. AND guests can go on a quest of their own to discover 6 shields hidden across the centre to unlock exclusive:- 'power ups' for the LEGO® NEXO KNIGHTS™ Merlok 2.0 mobile app.

Set in the futuristic world of Knighton, LEGO NEXO KNIGHTS: The Book of Creativity follows five young Knights in their quest to defeat Jestro, the Book of Monsters and all their Lava Monsters. Led by heroic Clay Moorington, the band of knights join forces with the great digital Wizard, Merlok 2.0 to vanquish the enemy and stop him getting his devious hands on the powerful and completely unique Book of Creativity; and something never seen before in Knighton.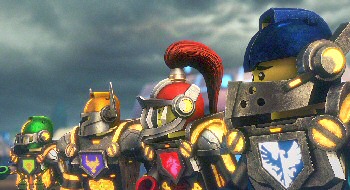 The brand new 12 minute film is the latest way for children to interact with the NEXO KNIGHTS innovative world. More than 170 shields can be found across various touchpoints including online, on LEGO sets and by watching the TV series; these shields can be scanned onto the Merlok 2.0 app, upgrading players' powers to help the Knights fight marauding monsters. Those who already have the app will be delighted at the chance to get exclusive:- 'power ups' at the LEGOLAND Discovery Centre Manchester to enhance their playing prowess. And those who don't should download before they visit to kick start an exciting play experience with exclusive content.

If that wasn't enough, visitors can still see The LEGO® Movie™ 4D A New Adventure, exclusively in LEGOLAND® cinemas.
Both movies will be on rotation with 2 to 3 showings every hour, so there's no chance to miss these fantastic new films! Ticket prices start from just £9.95 per person and under 2's go free. Families can take advantage of huge discounts when booking in advance.

For more information about the centre, or to book tickets, please visit:- LegoLandDiscoveryCentre.Co.UK/Manchester.