Children given gardening challenge for charity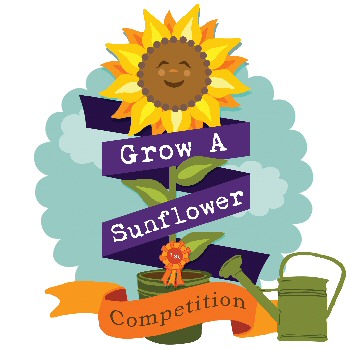 CHILDREN from Southport, over May 2016, are being given a gardening challenge to help raise money for a national charity. PotterAndRest.Co.UK are asking youngsters to grow the 'fattest sunflower face' in aid of Barnado's. Peter Burks, Horticultural Expert at Potter and Rest, explained:- "Last year we ran a competition for children to grow the smiliest plants around and it was so popular that we have decided to run it again. We're asking greenfingered children to get involved and grow the sunflower with the fattest face and the seeds youngsters will use have been bred especially to have large flower 'heads'. We know that many schools have gardening clubs and we would love it if they could get involved too. As well as entering our competition they could have their own in house 1 too."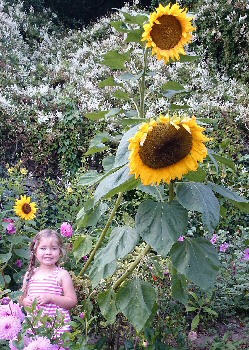 The competition is also a fundraiser for Barnado's through a £1 donation, which people will be asked to make when they order their seeds. Parents, guardians or teachers are invited to order a packet of seeds, while stocks last, for £1. An entry form can be downloaded. Barnado's works to transform the lives of vulnerable children and young people. It believes that every child deserves the best start in life and the chance to fulfil their potential. The charity uses the knowledge gained from its direct work with children to campaign for better childcare policy and to champion the rights of every child. Sue Westbury, Head of Barnardo's Regional Fundraising South, said:- "As the UK's leading children's charity, Barnardo's worked with 240,000 children, young people and families last year (2015). With support from companies such as Potter & Rest we are able to run more than 960 vital services across the UK, including counselling for children who have been abused, fostering and adoption services and disability support."

In September, children will be asked to measure their sunflower across the middle of its 'face', excluding petals. They will also be asked to take a photo of their sunflower and complete the entry form. All entries must be submitted via email before midnight, on 30 September 2016, to:- hello@potterandrest.co.uk, with the entry form and a photo of the sunflower attached to the email. There are 2 titles to be won; Regional Winner and National Winner. The 5 regional winners will each receive a £10 Potter and Rest voucher and a certificate. The National Winner will be the entrant whose sunflower 'face' was recorded as the largest and they will receive a certificate and a £50 Potter and Rest voucher. The overall winner's school will also be presented with a £50 Potter & Rest voucher. By entering, entrants agree to participate in any press or other publicity relating to this competition. Terms and conditions are available online. Potter and Restaims to be the largest 'true' garden centre online, with free expert advice available to gardeners via telephone and social media backed by a 5 year plant guarantee. The e-garden centre hopes to appeal to all levels of gardeners from complete novices to keen amateurs and on to expert gardeners.

Famous Wallasey landmark saved from bulldozers
A historic Wallasey landmark will be saved and converted to modern apartments after a last minute rescue package was agreed by the Council and developers. Andrew Gibson House, a former home for retired seafarers on Seabank Road, Wallasey, had been threatened with demolition after previous owners Nautilus Welfare Trust said it no longer met the requirements of their residents. Wirral Council stepped in and, in partnership with developers Prospect Capital, has found a solution that will see the building renovated into attractive apartments next to an all new residential development and a dedicated base for the mariner's charity. The move guarantees the future of a cherished piece of East Wirral's maritime heritage, which has been empty for more than a decade.

Cllr Adrian Jones, Wirral Council's Cabinet Member for Resources, Finance, Assets and Technology said:- "I am delighted to be able to say that, working in partnership with the developers and owners of this historic site, we've found a solution that works for every party including, importantly, the local residents. Residents have been telling us that they want to see the building saved. The development will provide new housing, new investment and a new home for some of our most vulnerable local people, in line with the pledges we've made as part of our 2020 Vision for Wirral."

A planning application is due to be submitted before the end of the summer for the project. A spokesperson for Nautilus Welfare Trust explained:- "This is a great result and a win, win solution that saves the building and provides us with the brand new accommodation we need. Wirral Council have played a key role releasing additional land that enables us to deliver a commercially sustainable development that subsidises the cost of refurbishing what is a very striking, but extremely challenging heritage building."

Prospect Capital Managing Director Craig Blackwell explained:- "As someone born and brought up in the area I really wanted to see this building saved. It's such an important piece of shared history and is really cherished by people in the area because of its architecture and what it signifies in terms of the area's maritime heritage. There was a fantastic amount of good will from Nautilus and Wirral Council and together we have come up with a solution that saves the building and works for all parties."
Kim Hodgson appointed interim Chief Executive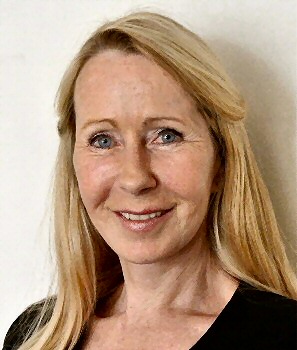 KIM Hodgson has been appointed to succeed Ann Marr as interim Chief Executive for Southport and Ormskirk Hospital NHS Trust. She previously worked with the Trust as Cost Improvement Programme Director in 2014 and is familiar with the Trust and staff. She begins in post, initially for a 4 to 6 week period, on Tuesday, 10 May 2016, while the current disciplinary investigations draw to a conclusion. Trust Chair Sue Musson said:- "Kim is a nurse by background and brings significant experience working at a senior level in the NHS including as chief executive for many years. Kim had a very positive impact during her previous engagement at the Trust, and her knowledge of the organisation will be a great asset."

Ann Marr, who has been acting Interim Chief Executive since August 2016, she was originally appointed for a 6 month period. Ann has also continued to lead her own trust as Chief Executive, at St Helens and Knowsley Teaching Hospitals NHS Trust and has recently been asked to lead on strategic planning for the wider local area. Mrs Musson added:- "It is no longer sustainable for Ann to take on this new role and continue to act as Accountable Officer for the 2 trusts. Ann has therefore taken the understandable decision to return to her own trust. However, Ann will continue to be involved with Southport and Ormskirk in her wider strategic role. I want to thank Ann Marr for her leadership and commitment over the past nine months. She has made an excellent contribution to the Trust, bringing her wealth of experience and commitment to quality and the patient experience. I am delighted that the Trust will still have the benefit of Ann's leadership and input in developing local sustainability and transformation plans."