Nurses Graduation sees over 250 nurses praised as part of International Nurses Day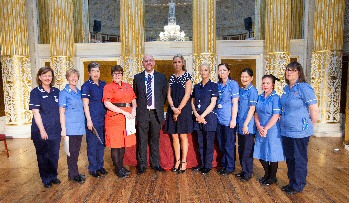 EACH year on 12 May 2016, millions of nurses and health care professionals join together across the world to celebrate International Nurse's Day.

The Royal Liverpool and Broadgreen University Hospitals mark the day with a prestigious graduation ceremony for those who have completed the Royal Liverpool and Broadgreen Nurse Programme (RLB Nurse Programme). The programme recently achieved national recognition as a model of best practice through endorsement from the National Institute for Health and Care Excellence (NICE).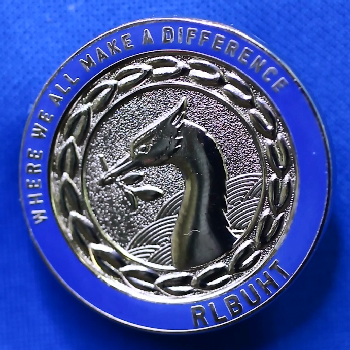 The graduation ceremony which takes place at St Georges Hall, recognises the dedication and commitment of the nursing workforce to the profession. This May, over 250 nurses are expected to graduate from the RLB Programme and the Trust are encouraging members of the public to thank nurses on social media, for the compassionate care they have received.

Lisa Grant, chief nurse at the Royal Liverpool and Broadgreen Hospitals said:- "International nurses day is a very special day to recognise the hard work and dedication of nurses. If you have received great care and want to share your thanks please tweet us @RoyalLpoolHosps using the hashtag #thankanurse. On 12 May 2016, we are also celebrating the achievements of our nurses who are graduating as part of the RLB Programme and to those who have already graduated. The programme aims to demonstrate the care and compassion provided by our nurses further develop them as professionals. I want patients to feel reassured that when they are visiting our hospitals that they are provided with the best possible care and I want to make sure our nurses feel proud of where they train and work."

The Trust has produced a short film that explains the RLB programme from the nurses who have undertaken it watch it here.

The Trust has also produced a short film that outlines what it is like to be a nurse at the Royal on YouTube.

Just Walk to school this week to raise money for the British Heart Foundation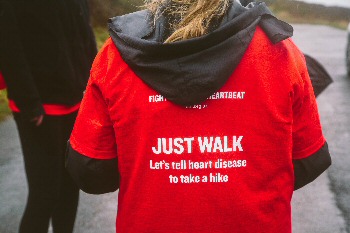 THE British Heart Foundation (BHF) is calling on parents and pupils alike to mark 'Walk to School Week' by signing up to the charity's fundraiser Just Walk to help raise money for life saving heart research.

Just Walk invites teachers, parents and children to put their best foot forward and challenge themselves to walk to school each day for a week between, Monday, 16 May 2016 and Friday, 20 May 2016.

Not only is walking a great way to start the day, it also encourages a healthy heart for children and parents.

Each day, an average of 12 babies are born with a heart defect. Research funded by the BHF is giving them the best chance of beating it.

Every stride and every pound raised from Just Walk will help the BHF fund vital research so that more children will grow up to become adults and lead full, active lives.

Thanks to research the number of children dying from congenital heart disease has fallen by 80% over the last 3 decades.

Lisa Young, Physical Activity specialist at the BHF said:- "Whether you choose to walk to school one day or every day during Walk to School Week it might help kick start better habits to encourage your school or family to keep heart healthy. Walking is a great way to keep active as it is fun, flexible and free. You can take the walk at your own pace and it's an easy way to raise money for vital heart research that can help save lives."

Sign up to 'Just Walk' today and get a free kit full of everything you need to show heart disease where to going online.
Over 820,000 part time and temporary workers risk losing rights under Brexit
OVER 820,000 part time and temporary employees in the North West, along with over 930,000 parents, risk losing rights at work if the UK leaves the European Union, the TUC has warned. Rights guaranteed for these groups under EU law include time off for parents to spend with their children, and for part time and temporary employees to have equal pay, holidays, pensions and benefits as any permanent or full time colleagues doing similar jobs. If the UK leaves the EU, these rights would no longer be guaranteed. As outlined in a recent legal opinion by Michael Ford QC, a post Brexit government could weaken or entirely remove these rights; something which senior Leave campaigners have already called for. Boris Johnson, for example, has demanded Britain "scrap" the European basis for these rights. He described the protections for workers as a "back breaking" burden on business. TUC Regional Secretary for the North West, Lynn Collins, said:- "Voting to leave the EU is a massive risk for working people across the North West; particularly women. Women are far more likely to be in part time or temporary work, and many rely on parental rights to look after their children. Brexit cheerleaders have already shown how eager they are to undermine our working rights. Leaving the EU gives them free rein to peel away our protections against bad bosses. Generations of trade unionists fought for workers' rights to be legally guaranteed. A Brexit could gamble them away."