Temporary traffic flow cameras installed in Southport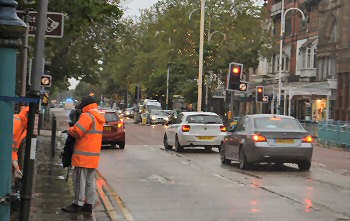 THIS week readers have spotted cameras and counting boxes being set up on many of the roads in Southport's Town Centre. The cameras are being installed to conduct a traffic flow survey and are not connected to any traffic law enforcement. NDC National Wide Data Collection, who are running the survey told us:- "We specialize in data collection for transport network planning, traffic management and we have been approached by Sefton Council to undertake a traffic flow analysis. We are using automated traffic counters to count the volume of traffic and then using the cameras to identify what type of vehicles are using the roads, as well as how they are using the roads. All the data will be processed and then passed on as statistical information to Sefton MBC." We are told that the data will be issued in the consultation about the proposed changes to Lord Street and surrounding areas.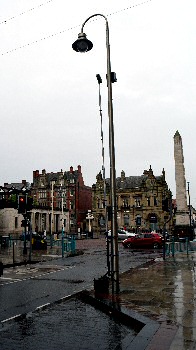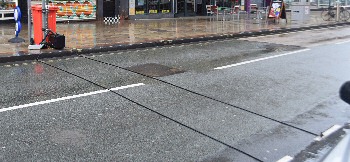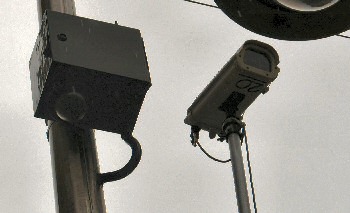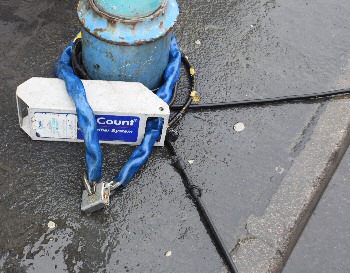 Help required to find next of kin
SEFTON Coroner's Office have issued an appeal for information about the next of kin of Ms Lorraine Kerwin. There are no suspicious circumstances surrounding her death. We are told that:- "Ms Kerwin died, age 69 years, at her care home, in The Crescent, Southport on Sunday, 1 May 2016." The Coroner's Office would ask anyone who has any information to contact:- 0151 777 3481 or send an email to:- Albert.Howard-Murphy@Merseyside.PNN.Police.UK.

People's Festival wins a prestigious award!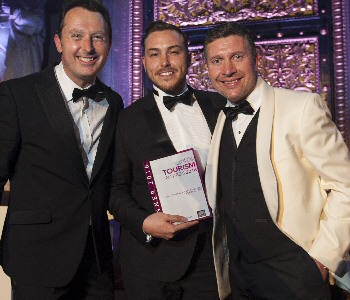 CHAMPAGNE corks are popping at Orb CIC as the organisers of the Liverpool Loves festival celebrate winning a prestigious award. Dubbed:- "The People's Festival", the event was awarded the accolade of Small Tourism Event of the Year at the Liverpool City Region Tourism Awards 2016. The Awards were presented at a lavish ceremony at St George's Hall on Thursday evening, attended by all the business and organisations which help to boost the City's visitor economy. The esteemed panel of judges were impressed by how well thought out the festival is and said:- "…clearly lots of hard work had gone into the delivery to produce such a successful event."

They also praised Orb CIC for its commitment to excellence, staff training and sustainable tourism. Festival director Josh Boyd from Orb CIC was delighted to collect the award which was sponsored by Wild Thang. He said:- "It feels great to have been recognised as the best small tourism event of the year. It's a testament to the strength of our concept; however this is not just an award for the Orb CIC team; but for all our sponsors, funders, partners, contributors, artists, traders and visitors. Liverpool Loves is dubbed The People's Festival and so this is an award for everyone that pulled together to create the event with us last year and a real endorsement for what we're trying to achieve for the City Region. Thank you!"

Sara Wilde McKeown, Chair of Liverpool Region Visitor Economy Board, praised the calibre of entries. She said:- "The entries have been exceptional and represent a shining example of the region's vibrant tourism industry. Year on year we continue to see the passion and creativity that is evident across the people and businesses that comprise and contribute to the region's visitor economy."

Liverpool Loves was also shortlisted for Best Newcomer to the Visitor Economy award at the sell our ceremony hosted by Andrew Dickens. Now in its 2nd year, Liverpool Loves is a feel good festival which celebrates and promotes all the fantastic things that Liverpool has to offer. The 1st ever event was a resounding success; hailed 1 of the stand out moments of 2015 with over 27,000 people attending across the weekend. Returning to Pier Head Liverpool this summer, the festival is free to attend and has fab 4 core themes:- 'Business', 'Culture', 'Food' and 'Wellbeing.'

Held over 3 days, 'Liverpool Loves' starts, on Thursday, 4 August 2016, with:- 'Liverpool Loves Business', followed by:- 'Liverpool Loves Nightlife' on Friday, 5 August 2016, culminating in a 'Liverpool Loves Festival Day' on Saturday, 6 August 2016. The team behind Liverpool based social enterprise, Orb CIC has a strong proven track record in staging major City events and festivals and are pulling out all the stops to ensure that this year's event is even better than the last. Orb has joined forces with a range of events and cultural organisations to produce a dynamic programme of entertainment that offers something for all ages and interests; aiming to spread the love and put a big smile on people's faces. Find out more at:- LiverpoolLoves.Co.UK and get involved by emailing your details to:- LiverpoolLoves@ORB-Events.co.uk.
New Decorative Lighting on Lord Street, Southport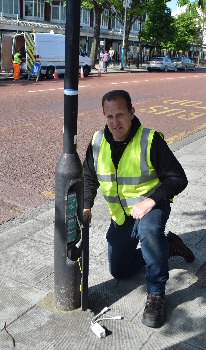 THE Formby based firm Electrability Services are currently conducting the installation of new decorative lighting for Lord Street, replacing the old lighting systems that have been put on the many trees that line the historic road. This year the firm has put in a brand new system that they have developed, that will switch the lights from white to red at the a click of a button. We are told that Southport Bid has decided that the lights will not be on constantly and will only used for special events, to lengthen the life of the new LED bulbs, thus reducing the running costs and also making the use of them more special. Plus, the lower energy consumption of the new system will also help to reduce the costs. We are told that the Formby based firm will also be installing the Christmas Lights in Formby and also in Lytham St Annes.