ARIA Entertainment's Musical Revival Parade Now Open to Rave Reviews
Photographs taken by Anthony Robling Photography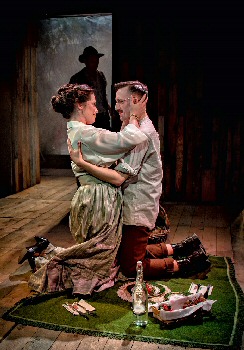 THE long awaited revival of the hit musical Parade at Manchester's new fringe theatre is now open to rave reviews at Hope Mill Theatre. The producers have also announced that the production is to be extended for an extra week by popular demand and will now run until, Saturday, 11 June 2016. Parade is a major production, big in ambition with both its cast and staging. It features a full cast of 15 actors, a 9 strong orchestra, produced by a full creative team and directed by James Baker. The performance run is unique in that there will also be Sunday evening performances throughout at 6pm.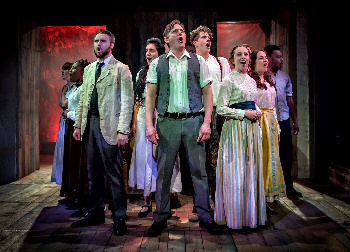 Producer Katy Lipson, Aria Entertainments said:- "I am absolutely delighted with the response to the opening performances of Parade, the show has received fantastic reviews and standing ovations at each performance. The word of mouth of the show has spread across the region, so much so that we have decided to extend the show by another week due to public demand, I would like to thank Manchester, my own town for supporting this new venture and we are already planning future productions with the venue."

The cast is led by Tom Lloyd as Leo Frank and Laura Harrison as Lucille Frank. Tom's acting credits include Sell A Door's Seussical in the West End, and he was nominated for the Best Male Performance in the Off West End Awards for Stiles and Drew's production of Just So at the Tabard Theatre London. Laura recently played Tiger Lily in Peter Pan for UK Productions, and is currently touring the UK with Blood Brothers.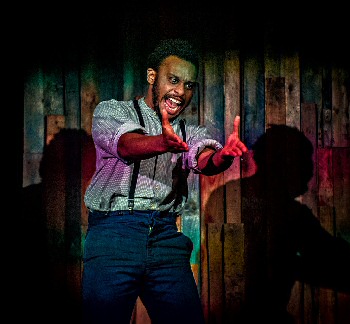 The cast also features Jennifer Harraghy (Pride And Prejudice, The Return Of The Soldier); Nathan Summers (Jesus Christ Superstar, Guys And Dolls); Ben Jackson; Matt Mills (Scrooge, Romeo And Juliet); Shekinah McFarlane (Lion King, Little Shop Of Horrors); Andrew Gallo (The Theory Of Relativity, Saturday Night Fever); James Wolstenholme (Star-Spangled Girl, Rainbow Live); Aidan Banyard; John Mulleady (Skriker, Famous For Fifteen Minutes); Megan Ormiston; Evie Blackstock; Anna Berentzen (Much Ado About Nothing, Sense And Sensibility); and Natalie Hollingworth (Fame, West Side Story).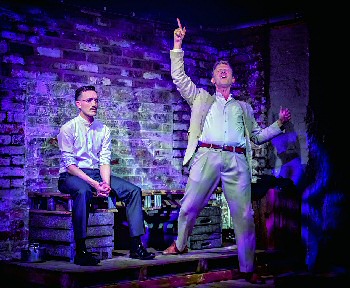 Parade is a moving examination of the darkest corners of America's history. The book was penned by acclaimed playwright Alfred Uhry (Driving Miss Daisy), and has a rousing, colourful and haunting score by Jason Robert Brown (Songs For A New World, The Last Five Years, Bridges Of Madison County).

In 1913, Leo Frank, a Brooklyn raised Jew living in Georgia, is put on trial for the murder of 13 year old Mary Phagan, a factory worker under his employ. Already guilty in the eyes of everyone around him, a sensationalist publisher and a janitor's false testimony seal Leo's fate. His only defenders are a governor with a conscience and, eventually, his Southern wife who finds the strength and love to become his greatest champion.
Tickets are on sale via:- TicketSource.Co.UK/HopeMillTheatre.

FUN, FROLICS AND FEATHERS…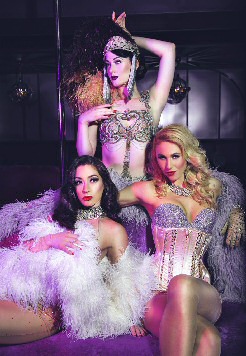 FOLLOWING the success of its sensational show in February, international burlesque collective, Le Bouge Néon returns to The Epstein Theatre, in June 2016.

Direct from London, Le Bouge Néon is the crème-de-la-crème of London Burlesque and is unanimously regarded as the must see burlesque and variety show in the UK, bringing glamorous burlesque performances, variety, comedy and vocal acts together for a stylish and seductive night of entertainment.

The biggest names in burlesque and variety invite you to join forces in their delectable den of iniquity on Saturday, 11 June 2016 where the only rule is to have an absolute ball.

The show stars burlesque royalty including Miss Fallon Dee (Moulin Rouge, Paris and Hurly Burly Show, West End), Kitty Bang Bang (Between the Sheets, Speigle Tent) and Miss Betsy Rose (Boom & Bang, Hippodrome) who will demonstrate their definitive acts that include more crystals, fire, feathers and tassels than Paris, Vegas and Berlin combined.

Hosted by Chris Fitchew as 'Uriel Kaleidoheart' (The Imagination Emporium), the show features special acts from the world of circus and cabaret (The Box, Cirque du Soleil and La Soirée).

Le Bouge Néon treasures the satire and performance art that has evolved from burlesque's 19th century origins. Audiences are invited to enjoy an opulent spectacle of glitz and glamour from a forgotten age in a classy, colourful and delightfully ludicrous night of entertainment in the most beautiful of venues.

Their latest show promises to deliver another breathtaking extravaganza that divulges and indulges into the sumptuous world of vintage classic tease whilst taking you on a journey that discovers the joy in the vibrant colours from magical theatrical epochs of the ages.

Burlesque performer Miss Fallon Dee revealed:- "The show is even more fabulous than before! Chris Fitchew aka Uriel Heart has an act that will light up the lives of the audience members. We also have the very talented and beautiful Katherine Arnold who will be gracing us with her ariel act and the outrageously cheeky and talented Miss Frisky who will be singing her way through the show. That's not forgetting our resident performers myself, Miss Betsy Rose, Miss Kitty Bang Bang, and Phil in Gud who will be performing new exciting acts. Expect another night of fun, frolics, feathers and a lot of laughs!"

Direct from Leicester Square London, this new event, from the creators of the legendary K Klub Kabaret, Too2much Cabaret, Scarlet Fever and The Imagination Emporium is the new must have ticket in Liverpool so make sure you book yours now!

Theatre Manager Rebekah Pichilingi added:- "This show went down a storm in February so we are thrilled to welcome the return of the best of London burlesque to the Epstein Theatre for a spectacular evening of glitz and glamour!"

To book tickets call:- 0844 888 4411 or visit:- EpsteinLiverpool.Co.UK.
Former Hi-Di-Hi star plays tribute to Stan Laurel in 1 man show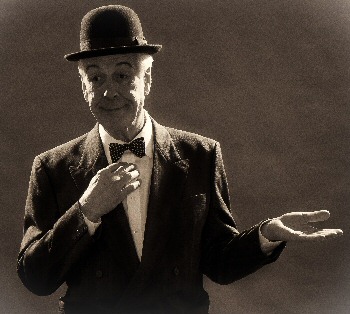 A 1 man show show celebrating the genius of slapstick comedy kings Laurel and Hardy comes to the Epstein Theatre this month. KPS Productions and The Finishing Touch Company present… And This is My Friend Mr Laurel, at the Epstein, on Tuesday, 21 June 2016. The show stars Hi-de-Hi and You Rang M'Lord actor Jeffrey Holland who fulfils a long held desire to pay tribute to his hero Stan Laurel. Jeffrey tells an intriguing, funny and often poignant tale of friendship, love and dedication about Laurel, an English comedy actor from Ulverston who became 1 of Hollywood's great film comedians and appeared in 107 short films with his partner Hardy. Co-written by Gail Louw and Jeffrey, the show is set in the bedroom of a sick Hardy. As his comedy partner Laurel visits the dying man, the pair recount their past success as the comedy double act Laurel and Hardy. This 1 man show is a humorous and touching look at one of the great cinematic partnerships of the last century, celebrating friendship, memories and a couple of remarkable lives, as well as providing an in depth, humorous and touching account of Laurel's life. Jeffrey's fascination for Laurel and Hardy began as a small boy at the Saturday morning cinema picture show but with the passage of time, his interest in this legendary double act took a back seat temporarily until the early 70s when BBC2 began regular screenings of the pair, which rekindled the spark for Jeff. A talented mimic, Laurel soon began to feature regularly among Jeffrey's impressions and who could forget the classic episode of Hi de Hi when Jeffrey joined forces with the much loved and missed Paul Shane as Oliver Hardy to complete the team?

During this period, Jeffrey also discovered The Sons of the Desert, the official Laurel and Hardy appreciation society of which he is now an honorary member.
In 1983 Jeffrey was invited to Ulverston in Lancashire, the birthplace of Stan Laurel where he opened the Laurel and Hardy Museum, an event that filled him with great pride, but for some time now his thoughts have never been far from paying his own tribute to the comedian in the form of a 1 man show. After 2 years in the planning, the dream is now a reality with this wonderfully crafted show which is sure to delight. Such has been the response that Jeffrey is now touring the country with this amazing piece of theatre. So don't be a chump and miss …And This is My Friend Mr Laurel, book your tickets now for this show which The Stage described as:- "spellbinding and magically, timelessly funny."

For more details on the show visit:- MyFriendMrLaurel.Co.UK and on Facebook. For more details on The Epstein Theatre and to book tickets check out their website.