Miss Liverpool 2016
Photographs with thanks to Simon Peter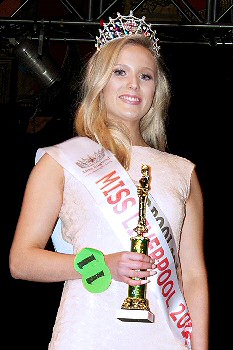 THE Miss Liverpool 2016 finals took place on 20 May 2016, at the Liverpool Olympia, on West Derby Road. This year's event is even more special as just up the road, Southport will be hosting the National Miss England Finals Finals, interest has be exceptionally high, as was the standard. Miss England is one of the most sort after titles in the Beauty pageants and Modelling competition world, as contestants may go on to compete in Miss World, should they get picked as Miss England. Winning the title and representing Liverpool as the overall winner will be 17 year old, proud Scouser, Molly Mcentee-Morris. Molly, in the white dress, is Liverpool's direct entry into the finals, but coming 2nd was 19 year old Ellie Ward, seen in the photos wearing a red dress. She has been pictured for us by the fantastic, local photographer, Simon Peter, Ellie will now get the chance to go into the National Semi Finals, for Miss England. If she is picked, she will also get the opportunity to fly the flag for Liverpool in the finals, alongside Molly. In 3rd place was Haley Hughes, who is photographed wearing the black dress. Well done to all the contestants. We are bringing you some fantastic news in our next issue as the competition hot's up, plus an exclusive interview with both Molly and Ellie! In 2015 Liverpool got a Mr England, will we get a Miss England in 2012.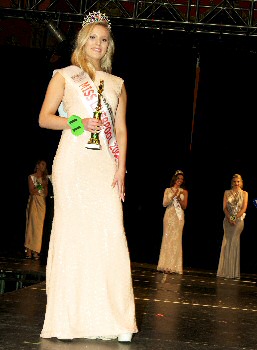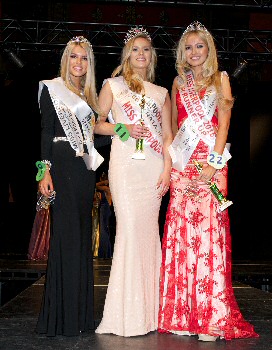 For those of you in Southport, the public vote for Miss Southport 2016 was opened on Wednesday, 11 May 2016 and ends on the day of the Miss Southport Finals, on Sunday, 5 June 2016, at 12pm midday. For more information about Miss Southport visit:- MissSouthport.Co.UK. Did you know that the last Miss Southport was Brea Carney-Jones, in 2012?
Formby man wins Gold at Invictus Games 2016
Photographs by D Ashcroft.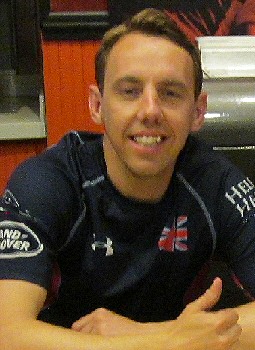 A former Marine has come home victorious after winning a gold medal on the final day of this year's Invictus Games, The games took place at ESPN Wide World of Sports and Walt Disney World, in Orlando, Florida, on Thursday, 12 May 2016. Alex Krol, from Formby along with teammate, the former soldier, Andy McErlean beat the New Zealand team 6-1, in the wheelchair doubles tennis. This was an outstanding performance and the winning pair were later presented their gold medal by Prince Harry. In the interview we did with Alex, he promised us he would bring back Gold from Florida and he has not disappointed. He was joined at the event year by his pregnant wife, Jayne, who was Miss Merseyside in 2003. What an amazing thing to be able to tell their child in years to come! Well done, and we look forward to the follow up interview... These photos have been kindly taken for us by Mrs Diane Ashcroft, when she met up with them at the event. To play the interview we did with Andy, just before he set off to the games, please click on here now.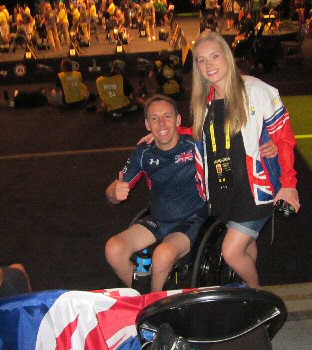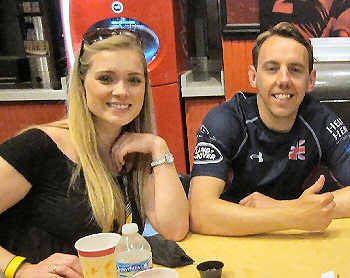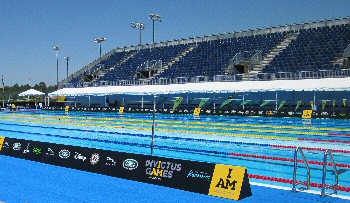 Revamp of Leo's Bar in Southport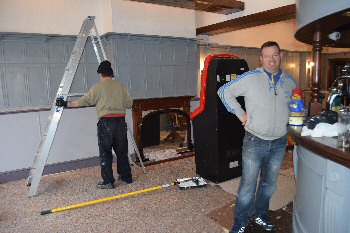 THE landmark pub, Leo's Bar, on Neville Street, on Southport's Town Center, is undergoing a transformation, as the Fox and Goose Land Lord takes it over. At the moment the pub has a open mic session every night and very soon will be service hot foods in a re-decorated bar area. More work will be done over 2016 as well, so keep an eye on what's going on at the bar and get a nice cool pint this summer, at the same time!

Busted Pigs Can Fly Tour stopped off in Liverpool
Photographs by Jo Forrest.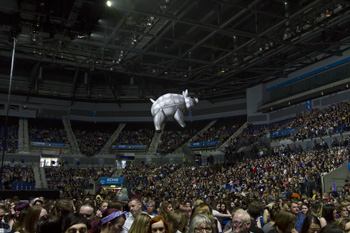 THIS tour is the 1st time, in 12 years, that all 3 members, Matt Willis, James Bourne and Charlie Simpson are playing together, live, in concert, and for lots of fans in Liverpool, the 22 May 2016 will be a night to remember! The band, Busted, in the past has had huge success, gaining an incredible 5 million record sales, plus 2 4 x Platinum Albums and 4 number 1 singles to their name. That's not forgetting 2 BRIT Awards and a Record of the Year Award. This English pop rock band, from Southend-On-Sea, Essex, has even been credited with selling a staggering 700,000 concert tickets in just 1 year, making then 1 of the biggest home grown pop acts of the 21st Century. This Liverpool gig was, not unexpectedly, a sell out, with many more fans wanting to go than the venue could host. At this event, the band played many of their iconic tracks, much to the delight of the audience. Also making an appearance with them, at the Liverpool Arena were:- 'Wheatus' and 'Emma Blackery'. So if you attended the concert in Liverpool, or any of the others on the groups:- 'Pigs Can Fly Tour,' please do let us know what you thought of them. Email us to:- News24@southportReporter.com all we can say is, from what we got to see, these lads delivered an amazing show and the interest in them is only getting bigger. Let's hope Busted pop over to Liverpool again very soon...