North West Air Ambulance Charity ask for you to give in celebration
OVER the past year, supporters have been raising the roof to help raise the charity up, by asking for donations to your North West Air Ambulance Charity in place of gifts at their special celebrations. Here's just a few….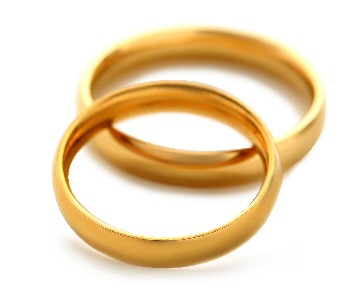 ► Hilda and Ken Hamsun, Stockport, 31 July 2015... Friends of the couple had been previously airlifted following a car accident, so on their Golden Wedding anniversary Hilda and Ken wanted to support the charity as a way of saying thank you.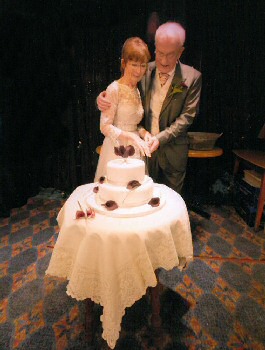 ► Douglas and Eileen Kendall, Accrington, 17 October, 2015... For their wedding, the couple asked for donations in their invitations, as Eileen was already a supporter and wanted to recognise us on her special day.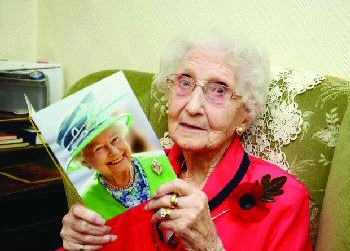 ► May Yates Blackburn, 9 November, 2015... May asked for donations instead of gifts for her 100th Birthday, as it was something she had done previously, at her husband's funeral.
Make your day even special by sharing your celebration with us and asking your family or friends to make a donation instead of giving a gift.
Click here to find out more.
Did you know?
Have you ever received a gift that you didn't want or need?
You may not be alone, as this recent survey shows…

► 98% of people have received gifts they didn't want or need.

► 1/3 of people say these make up 25% of their gifts.

► While 1/6 of people say they don't want or need 30% of their gifts.

► 43% of people give their unwanted gifts to a charity shop.

► 1/3 of people keep it in a 'safe' place, never to be seen again!

► 27% re-gift to a friend or family member.

► 2/3 of people have never considered asking for charity donations as a gift.

Care competition launches in Southport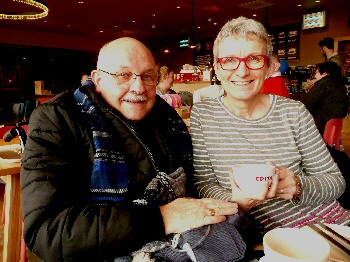 A writing competition has launched for budding bards in Southport aiming to get to the heart of what caring means to family, friends and carers in the community. The competition, launched by Carers UK and supported by Specsavers Healthcall, is open to everyone and welcomes poems and short stories on all aspects of caring; exploring the joys, challenges and complex emotions that come with looking after a loved 1. Zetunnisha Arif, director of Specsavers Healthcall in Southport, said:- "We are proud to support the creative writing competition in Southport. In the course of our visits to people who are being cared for in their homes or in care homes around the local area, we hear a wide range of inspirational stories that deserve to be heard. The competition acts as an ideal opportunity to celebrate both the fantastic care available in the area and the experiences of those who benefit from it."

Heléna Herklots, chief executive of Carers UK, said:- "We have had an overwhelming response to our Creative Writing Competition in recent years, receiving hundreds of poems and short stories that reflect the true realities of caring; resonating with all carers, no matter what their circumstances. Caring is such an important part of life, yet too often it is a hidden issue; something that happens behind closed doors. We hope that by reaching more families through this year's Competition, carers will realise they are not alone and that Carers UK is here for them with advice, information and support, whenever they might need us."

Fiona Ritchie Walker won last year's creative writing competition for her poem After diagnosis. When Fiona's husband David was diagnosed with a terminal lung condition, Fiona became his full-time carer and their lives changed forever. Fiona said:- "I've always loved writing but when David became ill, I put my writing on hold. David was my priority. When I read about Carers UK's Creative Writing Competition, I decided to give it a go. Writing the poem helped me to communicate what it was like to be a carer and to identify the many good things in my life. I was really pleased when I won the competition, but the main thing was that someone had read my poem, 1st, 2nd and 3rd prizes for the competition stand to win a wealth of High Street vouchers and for entries making the shortlist, an anthology will be printed and sent back containing their work."

Entries can be submitted online or sent in the post to:- Creative writing competition, Carers UK, 20 Great Dover Street, London, SE1 4LX.
Appeal for information after a woman is assaulted in Southport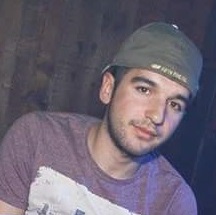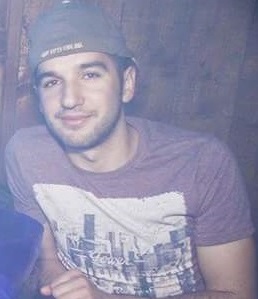 MERSEYSIDE Police have released images to the media of a man they would like to speak to following an assault in Southport that is alleged to have taken place in the early hours of Sunday, 1 May 2016. Merseyside Police say that:- "A 27 year old woman was assaulted by a man and pulled to the floor, on Waverley Street, at around 4.30am, on the Sunday morning. The woman had followed a man from a local bar after an allegation had been made about the theft of 2 mobile phones. She wasn't badly injured, but suffered grazing to her hands, legs and feet. The man is described as being in his mid 20's, between 5ft 8in to 5ft 10in tall, of slim to medium build. He was wearing a dark coloured jacket with a zip, a red T-shirt and blue jeans and khaki green baseball cap." Police have issued the photographs on this page as they believe the man in the still could possibly be able help them with their enquiries. If the man, or if anyone who recognises him, please contact Merseyside Police on 101 or the confidential Crimestoppers line on:- 0800 555 111. Also if you have any related information about the incident, please contact them.