Public welcome at Trust board meeting
SOUTHPORT and Ormskirk Hospital NHS Trust will hold its next board meeting, on Wednesday, 1 June 2016, at 9.30am. The meeting will be held in the Clinical Education Centre at Southport and Formby District General Hospital. Members of the public are welcome to attend and observe the meeting. Anyone with a special requirement should contact the Trust in advance on:- 01704 704783. The agenda will be available on the Trust website in advance of the meeting. Supporting papers will be made available on the day.
People with Sight Loss in Southport Invited to Attend Free Online Skills Session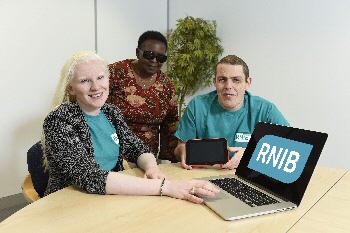 RNIB's Online Today project will help people with sensory loss get online. Blind and partially sighted people in Southport are invited to attend a free online basic skills session to help them get online and benefit from technology. The event is part of RNIB's Online Today scheme to support 125,000 people with sensory loss to get online. The workshop is being delivered by partner organisation Action for Blind People, at Galloway's Society for the Blind, 22 Wright Street, Southport, on Wednesday, 8 June 2016, from 2.30pm to 4.30pm. Anyone with sight and/or hearing loss is welcome to the session. The session will include how to get the most from products such as tablets, smartphones and eReaders. There will also be the chance to be hands on and try out these gadgets and ask questions.

Internet use in the UK has significantly increased over recent years with 76% of adults accessing the internet every day in 2014, compared to just 38% in 2006. Millions of us rely on the internet for everyday tasks such as shopping, banking and staying in touch with friends and family. However, getting online and using technology can present many challenges for someone who is blind, partially sighted or has hearing loss.

Andrew Coleman, Assistive Technology Coordinator at Action for Blind People, said:- "Being online can make a huge difference to someone's life. We hope people with sight or hearing loss in Southport will come along and find out how technology can open up a whole new world of discovery and independence."

1 in 4 emergency services workers has thought about ending their lives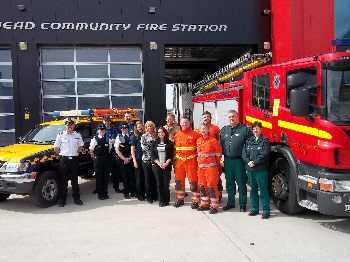 WIRRAL Mind are 1 of 4 Local Mind Associations nationally to have been awarded a grant to support the mental health and wellbeing of Merseyside's local emergency services personnel. During this 12 month innovative project, Wirral mind will be working with all 4 services including Merseyside Fire and Rescue, Merseyside Police, North West Ambulance Service and the Maritime and Coastguard Agency to develop a network where all 4 services work together to tackle stigma around mental health, build resilience within their workforce, raise wellbeing within the workplace and link service personnel into further support where needed.

Merseyside Blue Light Mental Health and Wellbeing Project is part of the unique and ambitious Blue Light Programme run by National Mind which is funded through LIBOR funds, administered through the Cabinet Office. The programme's vision is to improve the mental health and wellbeing of all Blue Light personnel.

Sara Hatta, Wirral Mind Training Manager, said:- "1 in 4 people in England experience a mental health problem every year. Blue Light personnel experience the same mental health issues as the general population, however research shows us that these problems are exacerbated by the nature of their profession. Wirral Mind are delighted to be supporting this Network, bringing services together to have open and honest conversations around the mental health and wellbeing of their dedicated personnel who undertake such incredibly difficult and lifesaving work."

On Wednesday, 25 May 2016, Wirral Mind hosted the Launch Event for the Merseyside Blue Light Mental Health and Wellbeing Network. The Deputy Mayor Elect and her consort officially opened the event, Merseyside Police signed the Blue Light Time to Change Pledge, senior personnel from all 4 Blue Light Services were in attendance, and there was also a representative from National Mind who said a few words, all highlighting the amazing, life saving work our blue light services perform and the need for us to support them.