Liverpool Rock 'n' Roll Marathon 2016
Photographs by Patrick Trollope and joint written with Kim Mahood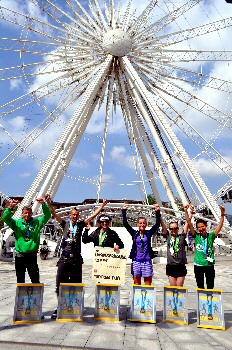 THE 2016 Liverpool Is Ready to Rock and Roll Marathon took place from Friday, 27 May 2016 to Sunday, 29 May 2016, with over 16,000 total runners taking part, from 54 countries!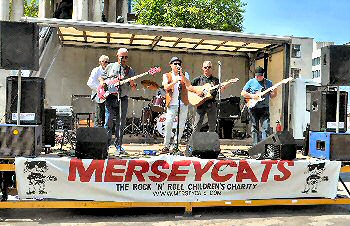 The event is now 1 of Merseyside's major tourist event highlights, attracting participants from all over the World, who get to sample our City's culture and sounds... This year's event included, yet again, a Health and Fitness Expo, in the ACC Convention Centre and, of course, the races. In 2016 the 5K event was given the Running Award for the Best Fun Run in the UK and it's neck and neck between that race and the Sunday's marathon, so far... Let's hope Liverpool retains the title and gains more this year. This year's events interestingly 53% of the participants attracted were female, with a growing number of entrants running in their 1st ever events. Sadly, on Saturday, things were over shadowed by the closure of a large part of Liverpool 1, following a 'security incident' at the John Lewis department store, in Liverpool City Centre. But Sunday, the Sun again came out to play and so did the runners as well as the many bands and fans... Sunday's races both started and finishes along Liverpool's waterfront, featuring scenic views of the stunning docks, rich architecture, spectacular museums and historic commercial districts. Live bands performed along each mile of the race course.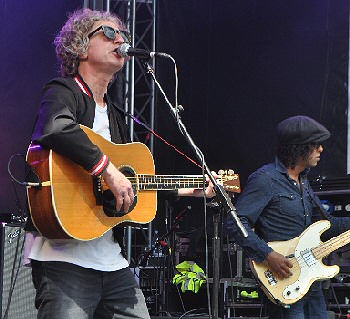 Whether you ran the ˝ marathon or the full 26 mile marathon, all the runners did amazingly well. The heat did prove a problem for some and, as a result, the races' time restrictions for completion were suspended on safety grounds, but all the international runners and UK runners we spoke to all said they had an amazing time. High praise was given also by all we spoke, without prompting, about the organisers, event staff, stewards, Police, as well as the many volunteers, along with St John Ambulance, who helped make this event both a memorable one and safe event. Also many of the runners asked us to thank the public, for welcoming them into the City. 1 of the runners commented: - "As I ran past we heard lots of 'come on, you can do it' shouts, even from people stuck in traffic. This is something you would never get in London!" No guessing where she was from. Also others commented how friendly everyone had been to them both at the event and in and around the area. One of the runners, who came from Cambridge said: - "I'm gobsmacked. I always thought of Liverpool as a rundown City. I was not expecting this. It's so nice... I will be back for a holiday!" A US tourist from Chicago told us:- "I have been to the UK a few times, but never Liverpool. Are people always this nice? I was told you are a friendly place, but this was amazing..." These comments were echoed time after time... But it could not have been a Rock 'n' Roll Marathon without the bands.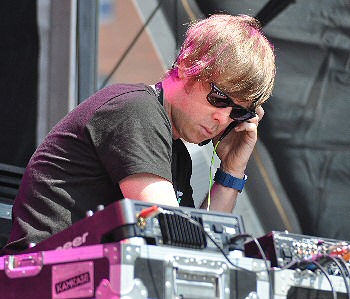 This year many local bands as well as bands from the USA and Canada played to the runners and fans, with 1 band on stage, playing live, approximately every mile along the race course... Again, high praise was given to them, from both the watching public as well as the runners. This was a fantastic event and we are only sorry we only got to see a very small part of it.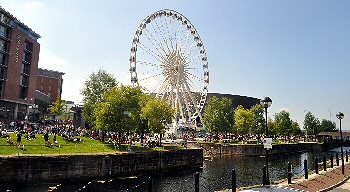 The top 3 results from the Marathon and ˝ Marathon, that took place on the Sunday, as well as Saturday's 5k are below. Sadly we do not have Sundays 1 mile results, but we can say that Terence Forrest ran in it as well as he did in the Saturday's 5k! For the full results and your times, please go to the Rock 'n' Roll Marathon Series' website.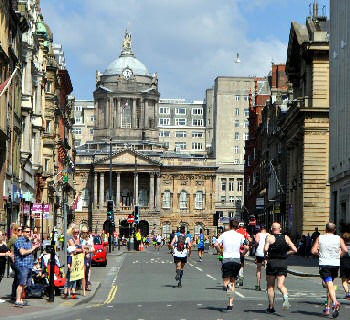 Did you spot the newly crowned Miss Liverpool, Molly Mcentee-Morris, as she tried to get over to the finish line to cheer her friends on?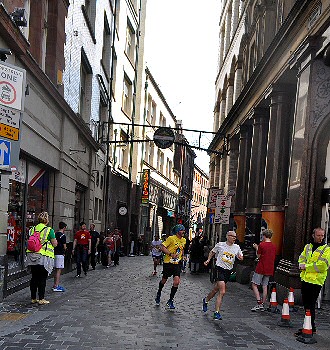 We will be bringing you more photos next week, and adding footage to YouTube Channel over this week, but these some of the highlights of the events, taken by our Editor.
3rd Annual Rock 'n' Roll Liverpool Marathon Top 3 Results for 2016....
Male - Full Marathon
PLACE
NAME
TIME
1
Robert Pope
02:27:15
2
Terence Forrest
02:36:44
3
Stuart Hawkes
02:39:29
Female - Full Marathon
PLACE
NAME
TIME
1
Joanne Nelson
03:00:59
2
Fiona Lynch
03:11:23
3
Alex Cooke
03:12:21
Male ˝ Marathon
PLACE
NAME
TIME
1
Degene Gezimu
01:09:42
2
Zekeriyas Abery
01:09:42
3
Joe Rainsford
01:09:43
Female ˝ Marathon

PLACE
NAME
TIME
1
Helen Sahgal
01:25:17
2
Vicky Wright
01:26:10
3
Annika Stumpf
01:29:17
Male 5K

PLACE
NAME
TIME
1
Ross Floyd
00:15:42
2
Ryan Whiston
00:16:02
3
Ryan Roberts
00:16:05
Female 5K
PLACE
NAME
TIME
1
Rachael Burns
00:16:27
2
Abigail Willmitt
00:17:39
3
Joanne Lacking
00:19:23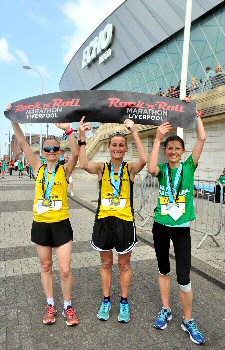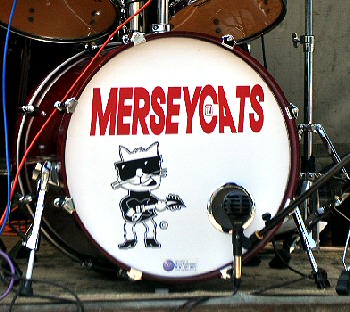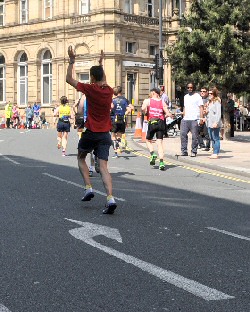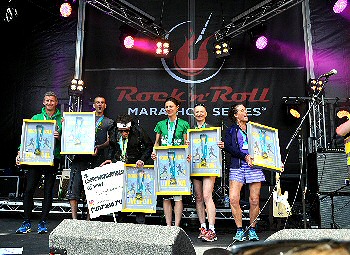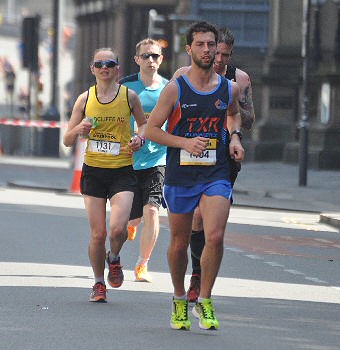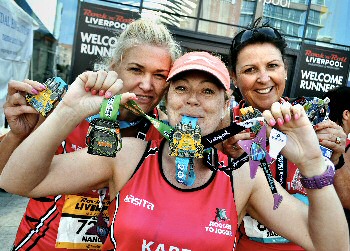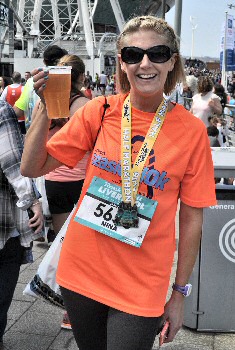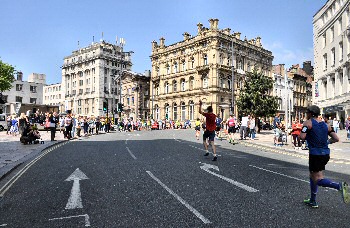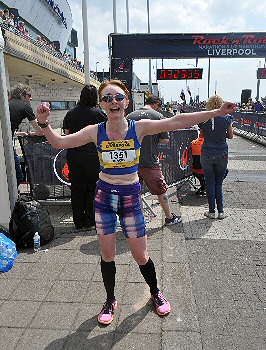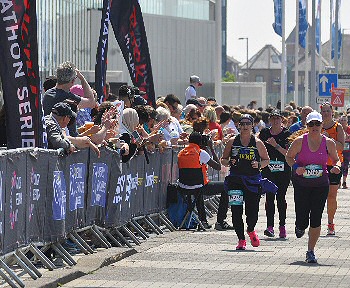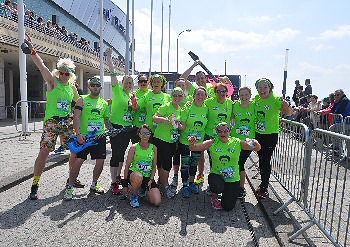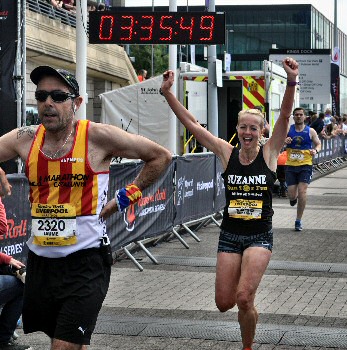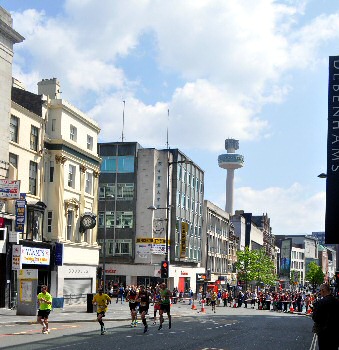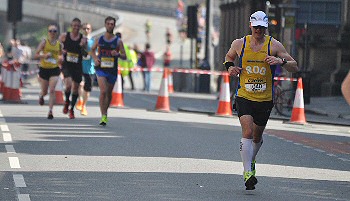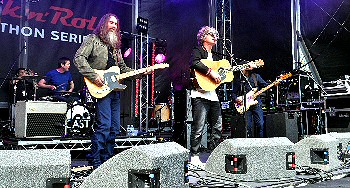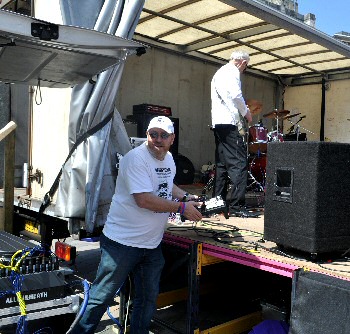 If you attended please do let us know what you thought of it via emailing our newsroom to:- News24@SouthportReporter.com.



Page 1 of 12

Remember you can order photos photographs from us. Help us keep this site online. Please don't brake our copyright by copying any of the text or images in this website, even if its only for 'personal use.'