Taking Shape Australia closes Shops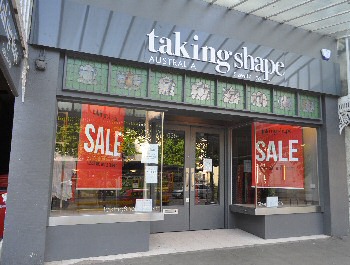 BACK in 2013 the company had 130 stores in Australia and New Zealand and was launching 30 High Street shops in the UK, as sales for plus size fashion clothes ranges grew. But now they are pulling out of the UK high streets and just going online. The Australia firm who has a tagline:- "We're not afraid of colour, bold prints or getting dressed up" it appears, could not use its "little bit of Aussie attitude" to keep its high street retail going. The Lord Street, Southport retail shop was one of the firm's shops that opened back in 2013, selling their line of plus size clothing in sizes 14-26, but it is now about to close. A statement in the window of the Southport Shop says:- "It is with great sadness, that we have made this decision to withdraw Taking Shape's retail presence in the United Kingdom. This was a business decision that was not taken lightly and over the course of coming weeks we will commence exiting from our store portfolio. Taking shape will however, still be available online to service its valued customer base in the UK and EU, via:- TakingShape.com We are thankful to all our customers who took a little company from Australia, into their heart and their wardrobe. We have enjoyed helping you celebrate your curves for the past 2 and a half years." This pulling out of UK is seen as mostly down to the poor store trading, thanks to a growing internet savvy client based. But it is also down to the ever growing costs UK shops are being forced to pay, from huge rents and wage bills, to ridiculous demands to comply with more and more red tape. Whereas internet based firms often have less issues and costs to deal with. This again is a major blow to our high streets, not just in Southport, but throughout the UK. "I think everyone was shell shocked. This is really upsetting for all the lovely Taking Shape store staff." a member of staff who did not want to be named told us. So what are your views on this retailer specialising in 'fuller figured fashion' changing its business profile? Please email us to:- News24@SouthportReporter.com with your views... Also are you affected by the closure of the stores? Will our high streets become just place to meet for coffee and to eat out in? What are your views on the future of our high streets? Interestingly on 27 May 2016, the company's website had major problems. "The unprecedented volume of traffic on our website has created some delays" a notice on Facebook read. So just how important is it to buy in a shop and is it better than buying online? We would love your views on this as well!
Letters to Editor:- "Jemma Cottier Charity Ball"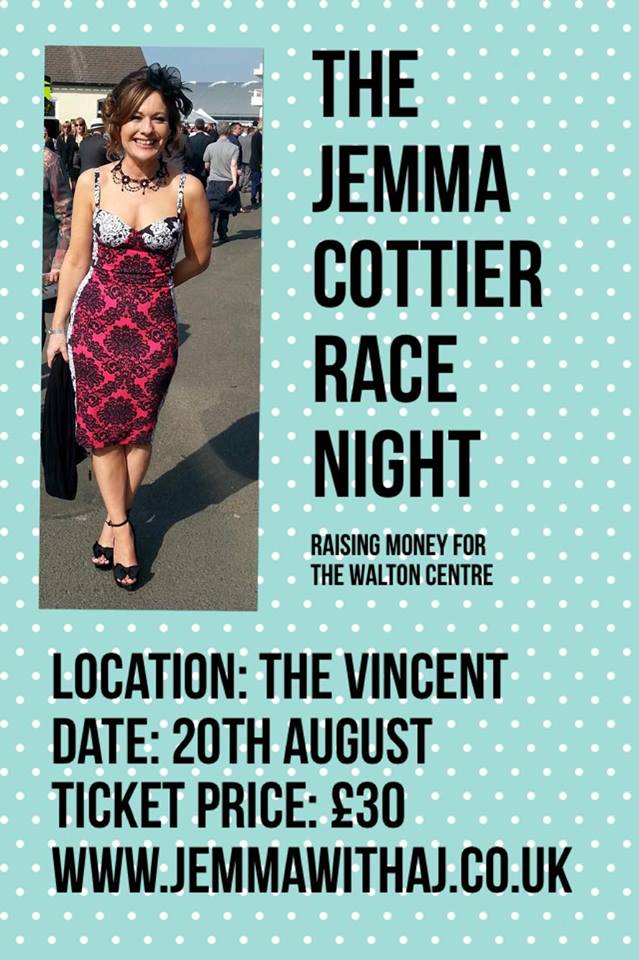 "JEMMA Cottier, was aged 42, a mother of 3, and assistant head of the English department at Greenbank High School. In December 2015 she suffered a catastrophic stroke, in the week leading up to Christmas 2015 and sadly passed away on the 8 January 2016. We are hoping to put on a charity race night as a way of celebrating this popular teacher's life and raising funds for The Walton Centre, where she received excellent care. There will be a raffle with prizes from various local restaurants and shops. The event will be held on:- 20 August 2016, from:- 7pm onwards, at the:- Vincent Hotel, Lord Street, Southport, Merseyside. Ticket Price:- £30 and can be purchase tickets via:- TicketTailor.com. Also if any of your readers can help with raffle prizes, please contact me via Southport Reporter." said Lucy Cottier, in an email to our Editor, for our readers.

Exclusive interview with both Miss Liverpool 2016 & Miss Liverpool Region 2016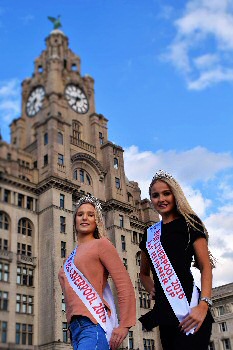 WE have had the honour of being the 1st media group to interview Miss Liverpool 2016 after her win and also the new Miss Liverpool Region. This year's winner of the converted Miss Liverpool Title, was the stunning 17 year old, Molly Mcentee-Morris. She will now be going into the Miss England, Finals, with the chance of representing the Country in Miss World later this year. This year's Finals will be held in Southport, in July and we will have more about that very soon. The other contestant, whom we have interviewed in this footage, was the delightful Elle Ward, who is aged 19. She was given the title of 1st Place Runner Up, and will now be going to this year's Semi Final of Miss England, as Miss Liverpool Region. If she is successful at the Semi Finals, she will join Molly in Southport. Both of these girls are extremely friendly and a pleasure to meet.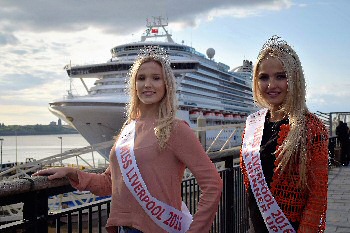 This was the 1st time that they were interviewed by the press, and both were nervous. We can say they shouldn't be, for they are extremely down to earth girls who are a credit to the area. We look forward to working with them and seeing more of them throughout the year. Let's hope they or the yet to be found Miss Southport win this year's Miss England… Both Elle and Molly will be fantastic ambassadors for Liverpool. Already Molly started when she popped over to the Rock 'n' Role Marathon to cheer both her friend, Ann Holmes, and the Miss Liverpool Organisers daughter, Andrea Hughes, who where running in the event. Sadly, she missed both of them crossing the finishing line, as she was stopped on-route for photos, lots of photographs. As she posed for the photos, she managed encouraged those attending to look around our fantastic City and thanked them for visiting! You will be able to meet both of them at this year's Woodvale Rally, which runs during 18 and 19 June 2016. We have not yet got the time for their appearance, but it will be put on the Rally's Facebook Page and Twitter Accounts very soon.
FACT FILE:- Did you know? That the Miss Southport Finals are on Sunday, 5 June 2016, at 12pm midday. For more information about Miss Southport visit:- MissSouthport.Co.UK. Also did you know that the last Miss Southport was Brea Carney-Jones, in 2012?