Shock closure of local venue!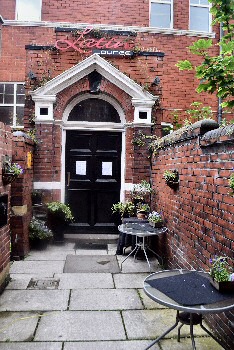 THE Latin Lounge on Post Office Ave. in Southport is one of many venues to have closed out of the blue. It looks like the area's businesses are being assaulted on all sides and its having a devastating affect on the area. In this occasion we are still trying to get the information from all the parties involved, but from what we are told, the Bank has reprocessed the building from the Landlords and booted out, without any apparent warning the tenant, Sandy McKenzie. Sandy has for many years worked extremely hard to build her business up and is in shock.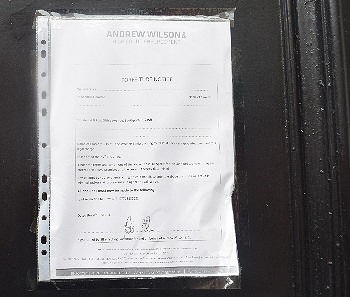 We are told that she is taking legal advice. We are also told that she only found out when she arrived, as normal, to open up, only to find notices on the gates. The forfeiture notice was place on the doors and gate. We have tried contacted Joint Land Projects Limited, who is named on the notice posted on the Post Office Avenue venue, as well as the joint receiver, Andrew Wilson and Co. We are told that the notice was issued on 9 June 2016. If anyone has been affected by the closure of The Latin Lounge, please let us know. We have been informed that Sandy is trying to sort out everyone who had parties booked in as quickly as she can. A local estate agency has been asked to market the building for sale.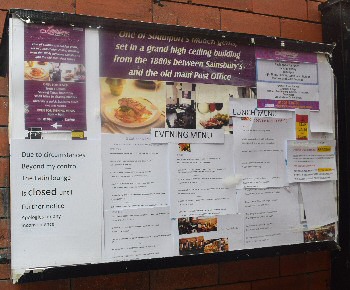 We will have more on this as we get it. What are your views on this shocking news? Do you think we should expect for more businesses to close over 2016? Email your views please to our newsroom today via:- News24@SouthportReporter.com.
Letters to the Editor:- "Miss England Charity Walk"
"THANK you for taking time out to read this email, I'm a Miss England Finalist; competing for the prestigious title in July. ( Winner of Miss Black Country 2016). As part of my Miss England preparations myself and James Machin (Mr Black Country 2016), shall be walking a MASSIVE 101 miles across country - quite literally walking to the Miss England Final. We shall start in our hometown at Copthorne Hotel in Brierly Hill and will be walking all the way to Southport Theatre; the host venue of Miss England AND MR WORLD 2016. This is all in aid of the charity:- 'Beauty With A Purpose,' the official Miss England and Miss World charity. Our Just Giving page can be located by clicking on here. An added catch, we shall both only be given £20, A-Z, a phone and a rucksack of essential to make the three day schedule journey. We are fully relying on the support of local businesses and sponsor support to survive the trip. Our aim is to raise awareness and money for the charity through press and media coverage. We already have major support and backing from local radio and we are offering exclusive national advertising and promotion via radio, newspaper, websites and possible T.V coverage to everyone that interested in being involved. We'd really appreciate your help on helping us with media by writing an article on our journey to promote not only the amazing worthy charity cause but also so local businesses could see and maybe like to be involved; we need all the help we can get! I know your local as well so if you could write a story before the journey and maybe if possible meet us on the 26 June 2016, in Southport, upon our arrival would be fantastic. If you require any more information please do not hesitate to contact me via email or mobile:- 07580002867." Abigail Cutler, Miss Black Country 2016.
Internet issues over last few weeks!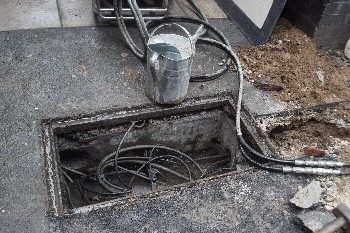 WE are getting reports that both BT and Talk Talk customers are having issues with internet. This weekend we found BT Open World digging up the road outside our Office replacing phone lines. We are told the slow speeds and problems could be a result of major work being undertaken in the area. So we want to know what the area affected looks like and what speeds you are getting. Please email us if you are having internet connection issues and are located in Merseyside, or West Lancashire area. Also we have found some of our readers are being affected by Windows updates and forced Windows 10 updates, leaving people unable to use printers and over devices. Again please let us know if this is affecting you. Our email:- News24@SouthportReporter.com.

Tom Jones preformed live at a packed out Aintree
Photographs by Jo Forrest. and review by Patrick Trollope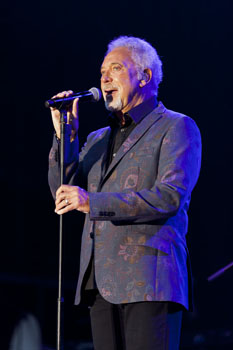 THE Welsh music legend, Tom Jones, held back the rain at Aintree Racecourse, at a fantastic open air concert, on 10 June 2016. He sang a wide range of songs from his huge repertoire, which now spans over ½ a century, including many of his biggest hits. With tickets starting at £38.50, this was 1 hell of show and no matter what you paid, you got more than your money's worth! Despite being in his late 70's, he was bouncing around the stage, far more than most acts health his age do. He started late, but he kept on playing, well into the night. Sadly we had to leave so we could catch the trains, and he was still playing... We have no idea what happened to those who stayed, but we are told Merseyrail did add extra trains to the Ormskirk and Liverpool Services. With Deacon / Blue's in May and now this once, Aintree Racecourse has delivered 2 amazing shows, after 2 fantastic days of racing. Commenting on the dates, Tom Jones said:- "What a lovely experience this was. I would like to thank all of the audience for staying to watch me, at this Jockey Club Live event. I had such a warm welcome from you all. These events are such a great nights out, in fabulous surroundings. Thank you Liverpool for letting me entertain you!" The 'Evening At The Races' and Aintree Racecourse is most defiantly a must see event now and the Jockey Club Live events are set to get better and better. For us, the most evocative thing on the night was that Tom Jones dedicated a song to his late wife Linda, who died after a short, but fierce battle with cancer, back in April. This was a very moving moment as he sang a song taken from one of his old albums. "This is one of the songs my late wife loved the most. I want to dedicate it to her." he said. Sadly we could not make out what the name of the track or the album was due to noise from the road. Interestingly, we also spotted what we think was Sefton Council, out with sound meters on the main road as we headed in... Other top highlights worth noting were the billed songs:- 'Kiss', 'Delilah' and the classic:- 'It's Not Unusual.'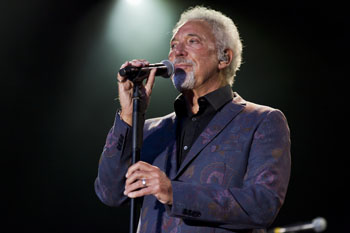 The next Jockey Club Live Music Entertainment Events near to us will be held on / at:-

► The Corrs, on 18 June 2016 at- Haydock Park.
► Jess Glynne, on 1 July 2016 at Haydock Park.
► Lisa Stansfield, on 5 August 2016 at Haydock Park.

These events are the gigs which are renowned for their relaxed atmosphere and we can vouch that the 2 we attended this year, were extremely relaxed and friendly.
If you want to attend them, get your tickets quick as they will sell out fast, if they have not already gone! More information is available on the Jockey Club's website.

Plus for ladies, do not forget to get your hats for this year's race meetings!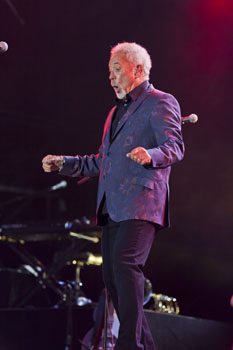 If you attended, please let us know what you thought of the event, via emailing us to:- News24@SouthportReporter.com.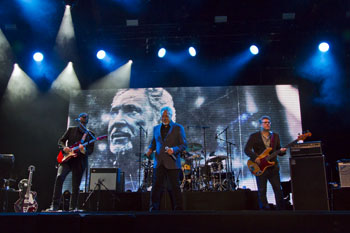 Fact file:- Did you know that Tom Jones' real name is in fact Sir Thomas Jones Woodward OBE?