Local residents celebrate 90th year of the Queen on Lord Street Gardens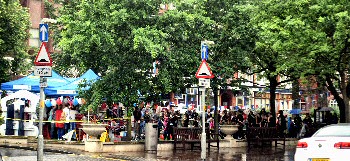 SOUTHPORT'S Lord Street Gardens was the setting for a tea party celebrating the Queen's 90th Official Birthday. With cream teas, sandwiches and Champaign, a group of local residents braved the rain as Southport's Funky Monkeys' Dance and Cheerleading Group, performed a number displays. Local residents even had a sing along with the children and volunteers. The event was organised by volunteers from Lord Street in Bloom, in association with Sainsbury's and ASDA, who had did a fantastic job of decorating a section of the gardens between Southport's Sainsbury's and Post Office Avenue. Some of the guests and volunteers even got photos in a large cut out of a royal carriage...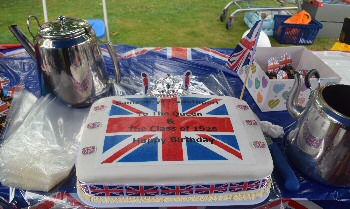 At the end of the event, a special cupcake, decorated with a Union Jack and a gold crown was given out to every person taking part. Also special cupcake made by volunteer Joyce Quinn were handed out to local residents who were, like the Queen, born in 1926! Sefton Council Parks and Green Spaces also helped out at the event to make 100% certain that the rain didn't dampen spirits, by providing gazebos. Pauline Morris, who is a volunteers from Lord Street in Bloom and was one of the events main organisers has asked us to add:- "We would also like to thank both the Southport Meol's Rotary Club and the Royal Clifton Hotel. They provided a generator and the crockery for guests at the birthday tea party; without them and all the other volunteers along with the supporting businesses, this event could not have happened."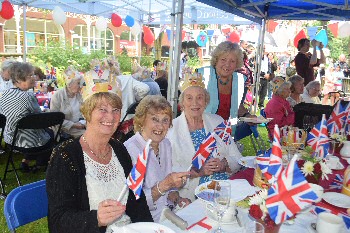 Please let us know if you celebrated the Queen's Official 90th Birthday and please post up a few photos on this week's Facebook Post on our Page. Also please send us your emails with any memories of other Southport Street Parties.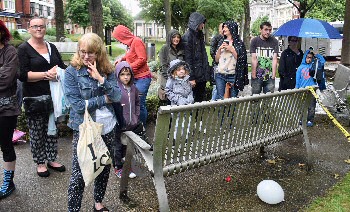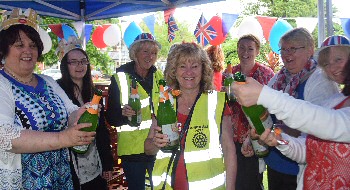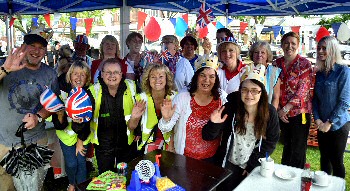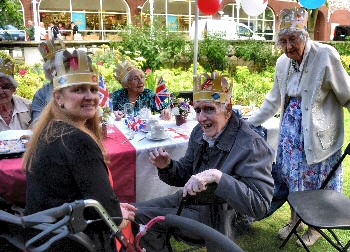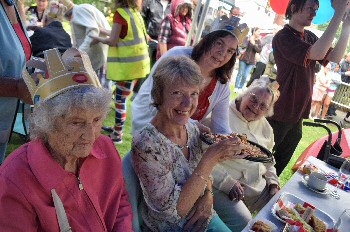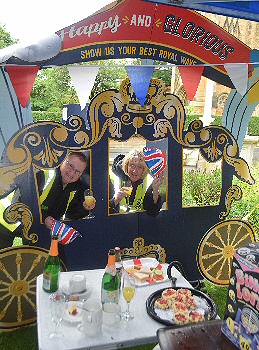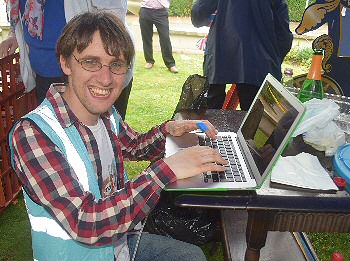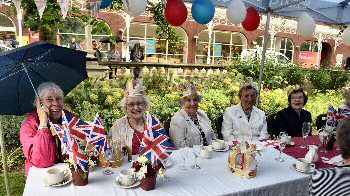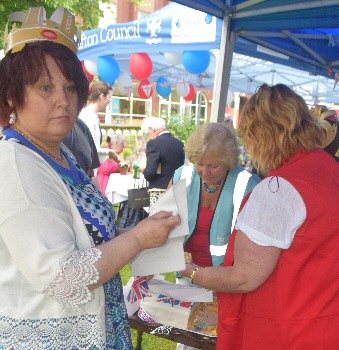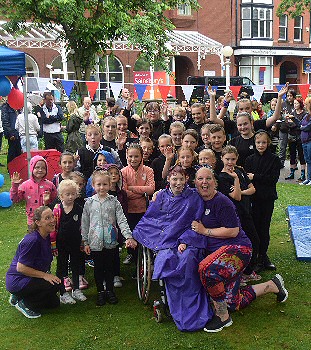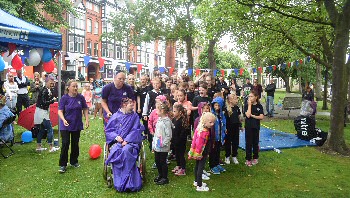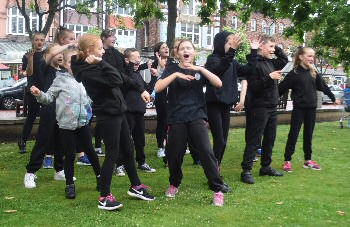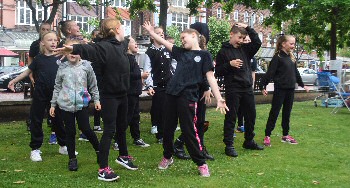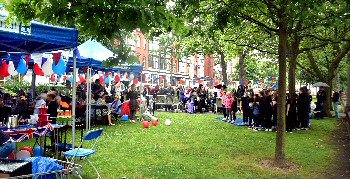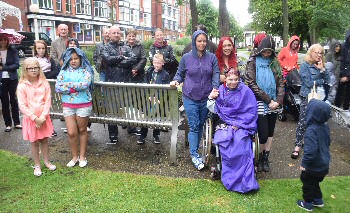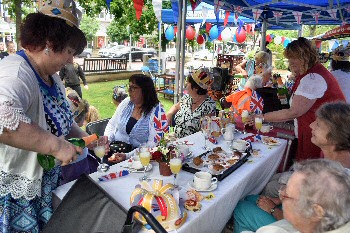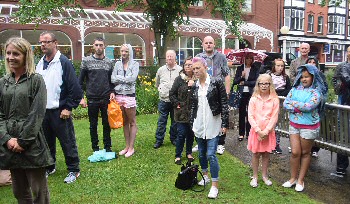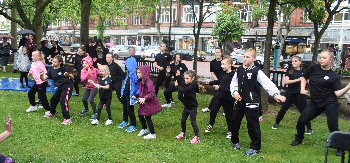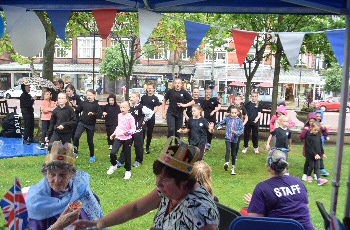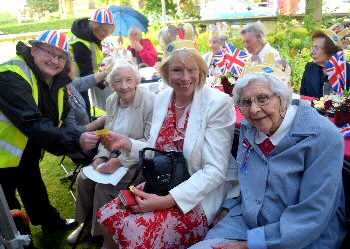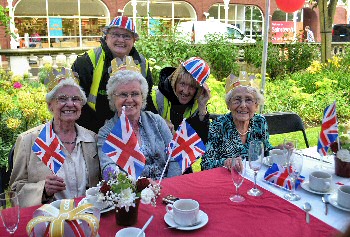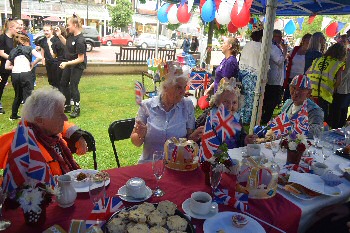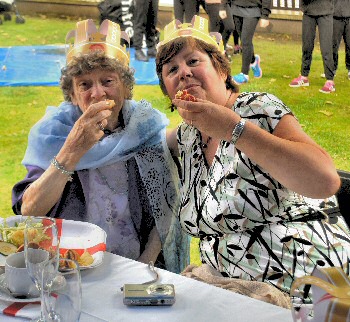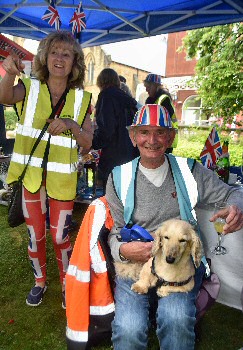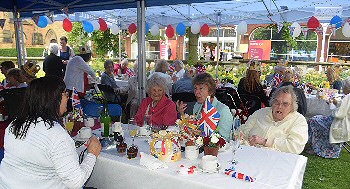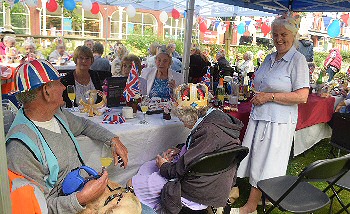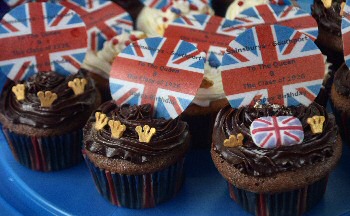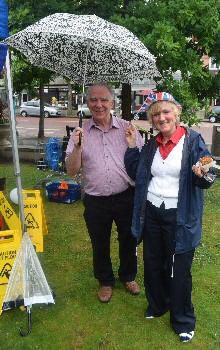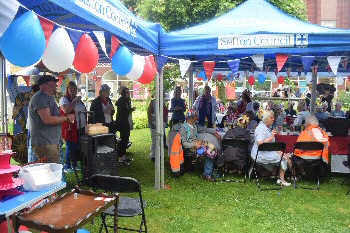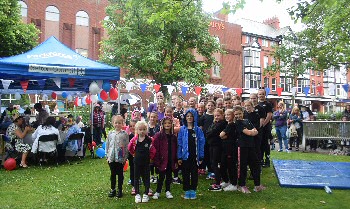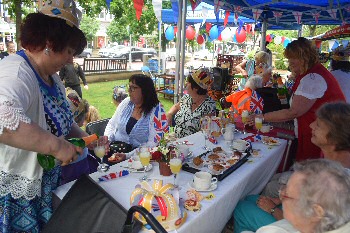 Remember you can order photograpic prints from us. Help us keep this site online. Please don't brake our copyright by copying any of the text or images in this website, even if its only for 'personal use.'