Theft of a Roald Dahl production hat

MERSEYSIDE Police has issued CCTV of man they believe could help them with their investigation into the theft of a hat, which was a hat used in a theatre production of a Roald Dahl book, from an exhibition in Southport. The hat was on loan to the gallery by the theatre in the West Midlands. Sadly it went missing from a display at the Atkinson Gallery, on Lord Street, Southport, at around 11am, on Saturday, 2 July 2016. Officers have released an image of a man who they believe could help them with their enquiries. The male is described as approximately 60 years of age, balding with grey hair at the sides. He was believed to be carrying a number of bags. Officers would ask the man himself, or anyone who recognises the picture or has any information about the whereabouts of the hat, to contact Merseyside Police on:- 0151 777 3780 or the confidential Crimestoppers line on:- 0800 555 111.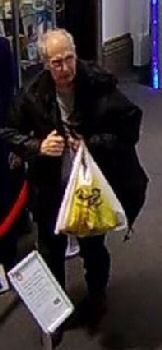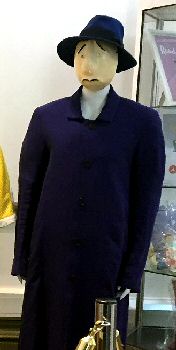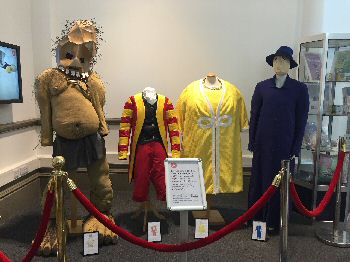 Titan's arrest a woman in connection to hacking investigation
A 46 year old, female was been arrested on Thursday, 7 July 2016, at an address in Croxteth on suspicion of fraud offences linked to hacking as part of an ongoing investigation. A search of the 46 year old's property was then undertaken by Officers from Titan's Cyber Crime Unit earlier. we are told that some items have been seized and will be analysed by specialist Officers, from Titan, which is the North West's Regional Organised Crime Unit. We are told that was later been taken to a Police Station in the Merseyside area and interviewed. This follows on from the arrest of a 16 year old, male, on 30 June 2016, at an address also in Croxteth, that we reported on, in the previous edition. We are also told the the 16 year old boy, who has been released on bail, pending further enquiries.

2 business men jailed for role in Drug Conspiracy
2 men have been jailed for their part in a conspiracy to supply drugs worth £5 million around the North West of England. The Former Northwich Victoria Football Club Director, James Rushe, 55, and Penwortham MOT Centre owner Mark Fishwick, 47, were both sentenced to 6 years in Prison, at Liverpool Crown Court, on 7 July 2016. The pair were investigated along with more than 20 others by 'Titan', the North West's Regional Organised Crime Unit, during a 12 month operation which led to 7 huge seizures of highly pure Class A and B drugs.
The conspiracy was led by Paul Berry, aged 45 from Preston and Stephen Reeves, aged 47, from Skelmersdale, in Lancashire, who controlled a network of criminal associates who transported drugs throughout the North West and beyond using vans and lorries disguised as legitimate commercial vehicles. 1 of the 7 drug seizures was a batch of 83% cocaine which had an estimated street value of £300,000 which Titan Officers intercepted on 21 April 2015. The cocaine had been collected from a house in Dovecot, Liverpool by 3 of Berry and Reeves' couriers, Michael Kearns, Stephen Higgs and Anouska Lindsey and was being transported to Preston when Police Officers stopped their car on the M6. Inside a package wrapped in gaffer tape was found in the rear footwell and when it was unwrapped Officers found 227 grammes of 83% pure cocaine.
Detectives from Titan found that on the day of the drug seizure, text messages had been exchanged between mobile phones linked to Paul Berry, Mark Fishwick and Michael Kearns in which the postcode for Fishwick's MOT Centre is given. When Kearns was arrested on the M6 and the drugs intercepted, Fishwick and Berry tried to find out why the drug delivery was overdue. The phones of Berry and Fishwick stopped being used shortly after Kearns, Higgs and Lindsey were arrested.
Earlier in Titan's investigation, detectives had discovered that Paul Berry, Mark Fishwick and James Rushe had met at a pub in Woolston, Warrington for a meeting which prosecutors said in court had been held to organise the supply of cocaine by Berry's couriers to Fishwick and Rushe.

On 25 June 2016, Officers executed a warrant at Fishwick's home, in Penwortham and at his MOT business in Penwortham. He was then arrested on suspicion of conspiring to supply cocaine. 2 mobile phones were seized and on them detectives found text messages where large amounts of cash payments were discussed between him and James Rushe.
2 months later on 20 August 2016, James Rushe was arrested on suspicion of the same offence. He admitted knowing Fishwick through Fishwick's son playing for Northwich Victoria FC and claimed the meeting with Paul Berry had been to discuss a sponsorship deal for the football club by Berry's van leasing business. Rushe denied knowing it was to arrange a drug deal and denied any knowledge of his go karting in Manchester having been used as a meeting point for Berry's drug couriers to exchange drugs and cash. Both men were charged by the Crown Prosecution Service and denied the offences. However a jury found them guilty by unanimous verdict and each were jailed for 6 year by the judge.
Speaking after the sentencing, Detective Superintendent Jason Hudson, head of operations at Titan, said:- "James Rushe and Mark Fishwick are common criminals who thought that by being businessmen they could get away with being involved in large scale drug dealing. They were wrong. They did not get away with it and have now suffered a huge fall from grace. Instead of enjoying the profits from their careers in business, they are embarking on 6 year prison sentences and the consequences that come with such significant sentences. Today's sentencing brings the total number of years in jail for the wider enterprise to 74 and shows how Titan will stop at nothing to tackle serious and organised crime across the region with our partners in local Policing and the Crown Prosecution Service. I hope this case shows other criminals involved in drugs supply that they are not untouchable and that they will be caught. Drugs cause huge damage to the communities of our Towns and Cities and Titan will keep doing everything we can to stop criminals profiting from this miserable trade."