New Mr World crowned in Southport
Report by Kim Mahood and photos by Patrick Trollope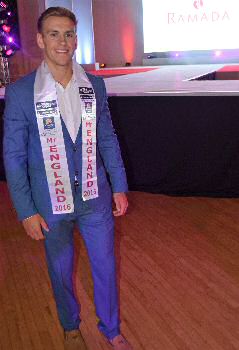 FOLLOWING 12 days of fierce competition, on the evening on Tuesday, 19 July 2016, a new Mr World was proclaimed at the Southport Theatre and Convention Centre, in Merseyside, UK. The Worldwide competition was held over a full year, with 1000s of applicants being whittled down, via regional and nation events in many nations across the world. In total, 46 finalists representing the elite from their respective nations, in what is a far cry from what most of us would think this type of pageant involves. Representing the UK we had 3 competitors. Liverpool's Christopher Bramell, 23, Mr England, Mr Scotland, Tristan Cameron Harper, 28, who is a professional Ice Hockey Player also Joseph Anthony Street, from Swansea, aged 28, aka Mr Wales. All 3 of them are a credit to their individual countries and to Britain. Christopher Bramell, who became Mr Liverpool in the regional and later won the nation heat to become Mr England 2015/2016 was to become 1 of the top 5, coming 4th overall in the Mr World contest. That was an amazing achievement.

As we discovered in our interview on our YouTube Channel, all the contestants formed an extremely close bond, like their female counterparts do. This closeness could be seen on the night of the final, when all the contestants helped to celebrate the new title holder's win.

The Grand Final was broadcast live and also edited versions will be now broadcast in selected nations across the world over the coming weeks, after subtitles and other language supports have been added. Hosted by Filipino Superstar and Miss World 2013, Megan Young, alongside professional singer, the former Mr England, Jordan Williams, this event was an action packed show... But due to the requirements of broadcasting in multiple languages, the night was very strange to watch. If you are used to US style filming, then you will understand what we are saying. From the viewer's position, the event will be freely flowing, but as an audience member it was a bit repetitive and stop-start, due to the nature of the filming. But it was a fantastic show which had contestants performing, dominating the stage with their physical prowess and expert dance moves, with plenty of muscle on show. The show also includes clips of the of 5 challenge events, that helped the judges to narrow down the finalists to the final 5 and then ultimately to the winner.

So who was the winner? The winner, who the judges felt showed the true qualities of "The World's Most Desirable Man" was 26 year old, Rohit Khandelwal, who has become the 1st ever Asian, Indian in history, to become Mr World.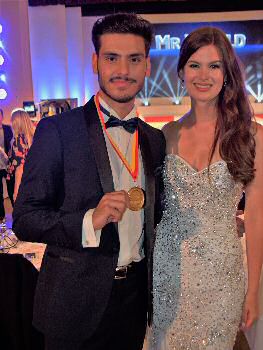 Rohit Khandelwal, once served as ground staff for low cost airline SpiceJet and as a technical support assistant at Dell Computers before entering the modelling industry. But all his work has now paid off and his charismatic and extremely likeable personality along with his good looks, not forgetting his athletic physique, has meant this lad from Hyderabad, India is now one of a select few to hold this international title, that has made many in India extremely proud.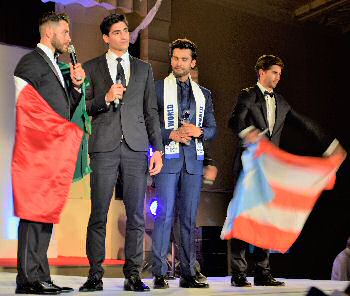 Upon winning the title, Rohit said:- "I feel so privileged and humbled to be Mr World 2016. I would like to thank all my fans and all the people who have been giving me all their blessings. It is only your love and support that has been my inspiration to win Mr World 2016. It has been an amazing journey to this point, and I cannot wait to see what happens next."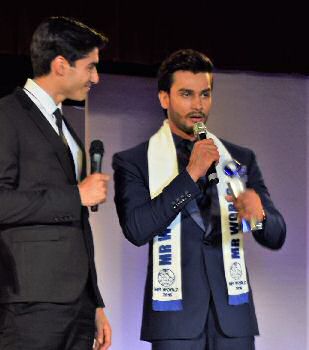 Narrowly missing out on the ultimate prize was Fernando Alvarez, 21, from Puerto Rico, who came 2nd and is now the deputy Mr World. Aldo Esparza Ramírez, 26, from Mexico came 3rd.

It's also worth noting that the Tristan Cameron, Mr Scotland, reigned supreme in the Extreme Challenge, with England's Chris Bramell, winning the Sports Challenge. Rohit took the Multimedia Award and Fashion student Zhousheng Chang, 23, won the Fashion and Style Challenge. The final award was presented to 19 year old gymnast and celebrity, Rafal Jonkisz of Poland, whose impressive acrobatic feats won him the Talent Award. Plus a further 5 places in the semi final were awarded to Mexico's Aldo Esparza Ramírez, Fernando Alvarez of Puerto Rico, Kenya's Kevin Owiti, Brazil's Lucan Montandon and the representative of El Salvador, David Arias.

We would not have likened to be the judges as all of you who took part in the countless interviews and rigorous physical challenges have been incredibly strong candidates... Well done to all who took part. We hope you enjoyed your stay in Southport, Merseyside.

To find out more about Mr World and to see highlights of the 2016 event, that took place in Southport's Theatre and Convention Centre, keep an eye on the official website that we have liked to below...

Did you know? Rohit Khandelwal was born on 19 August 1989. Also did you know the outgoing Mr World (2014/15) was Nicklas Pedersen from Denmark. Our last fact for this report, did you know what Miss World owns the title Mr World and runs it?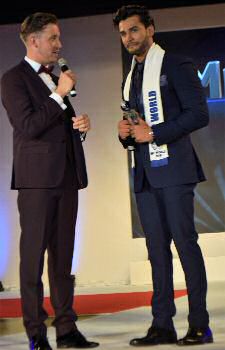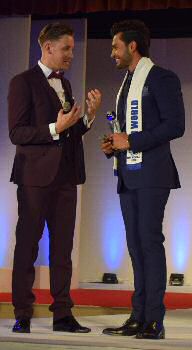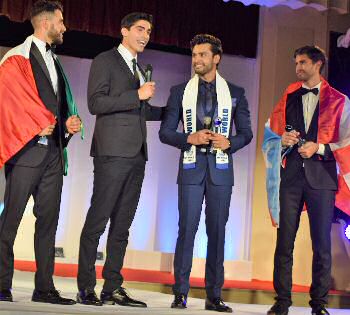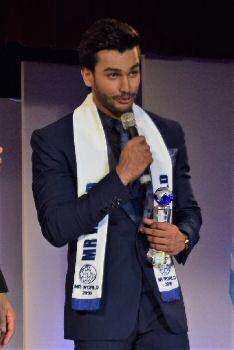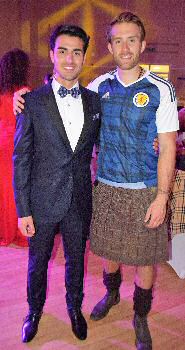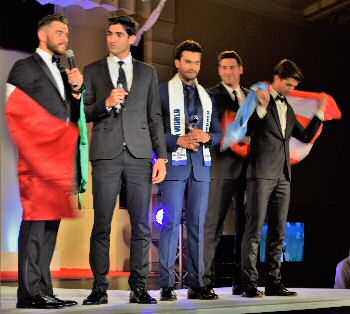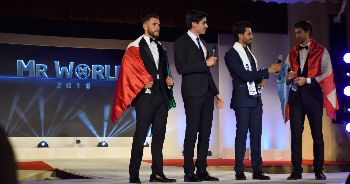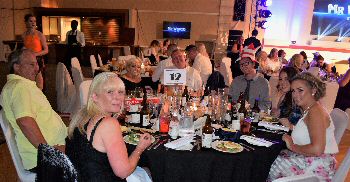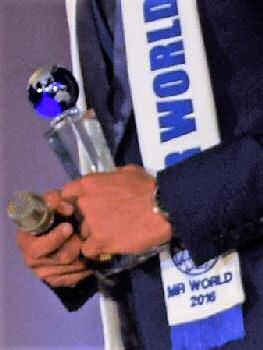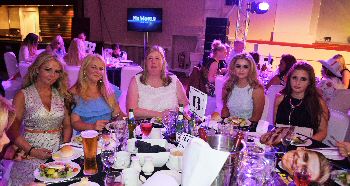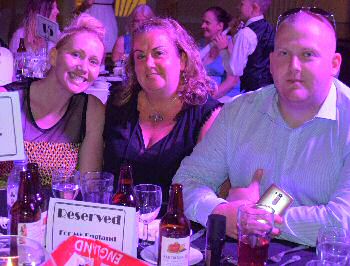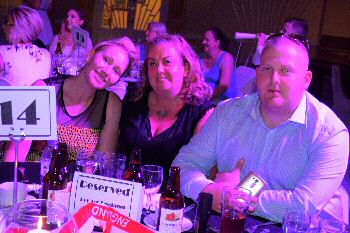 Do you want to be the next Mr England? Do you think you have what it takes? Keep an eye on this Miss England website for more information.
For more information about Mr World, visit:- MrWorld.TV...
You can also follow Mr England 2016, Chris Bramell on Twitter
Twitter and on his website.