Benefit loan scheme's Merseyside expansion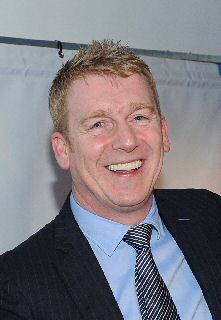 FAIRQUID, a new employee benefit loan scheme (EBL) that promotes workers' financial wellbeing and acts as an alternative to high interest payday lenders, has unveiled ambitious national expansion plans. Following a full trial of the ground breaking EBL scheme in East Lancashire, FairQuid, has successfully targeted Merseyside for the 1st stage of its roll out programme. And it has teamed up with the Central Liverpool Credit Union; 1 of the most active in the North West of England; to offer businesses and organisations the opportunity to give their workers access to low cost borrowing and improved money management practices.

More tie ups with community credit unions across the UK are in the pipeline as FairQuid looks to engage with businesses to foster employee financial health at no cost to the employer. Companies can also proactively join FairQuid for free and will be connected with their local credit union.

The EBL scheme helps workers who have piled up debts with high interest lenders as the cost of living outstrips wage rises. Figures show that 46% of British workers are struggling with their finances.

FairQuid gives employees an alternative way to borrow money, switch high interest loans and cut debt. EBL encourages responsible borrowing and affordable repayments. Initially launched and trialled at 800 strong Lancashire headquartered manufacturing company WEC Group, the scheme aims to improve employee engagement and retention.

Challenged with high staff turnover, WEC Group commercial director Wayne Wild was looking for an employee benefit that would attract and retain talent. He was convinced Credit Union membership could be a huge benefit for the group's workforce, so he worked with the Jubilee Tower Credit Union in WEC's home Town of Darwen and became co-founder of FairQuid; the innovative solution they came up with.

Within 12 months, FairQuid achieved its goal of improving staff retention well above expectations. More than 130 workers took advantage of the scheme in the weeks following its launch and over £140,000 of high interest debts have been refinanced through the not for profit Credit Union.

Wayne said:- "It's a win win win. The employer wins by saving on retention and recruitment, and their workforce wins with access to low cost borrowing and an improved sense of money management. We have no liability for the loans which makes it a great staff benefit for WEC Group, at absolutely no cost to us. If people are unhappy they bring that into work. If you just feel you are working to pay off credit card debts you are not motivated. As well as helping staff retention the benefit for us is motivating our workforce."

All EBL loans are provided by FairQuid's local Credit Union partners and repayments are made through payroll deductions. Workers apply for a short term loan from their local Credit Union through an online platform, built and managed by FairQuid. Criteria is based around their salary, service level and employee record. The scheme lets staff use their length of service as a risk mitigating factor for the Credit Union instead of just their credit scores as used by high street lenders. Repayments are automatically deducted from the employee's wage within a set period of a maximum of 24 months and that means that no payments can be missed. There is also a mandatory savings component to the scheme. There is an administration fee of 10% per annum.

Vishal Jain, chief executive of FairQuid, said:- "The concept is simple, but effective. Employee financial distress drives down productivity. Our aim is to drive up employee engagement and retention by offering employee benefit loans through local community credit unions that foster the financial health of workers at no cost to their employer. We are not lenders. We provide a simple technology platform that an organisation's staff can use to leverage their hard work at the time of financial need and reduce their cost of borrowing. We believe FairQuid is about making financial freedom available to all. We've created a framework for borrowing in a plain, simple and easy way to understand. The platform allows you to apply for an EBL simply and quickly; and the decision process is both fair and impartial."

Eileen Halligan, chief executive of the Central Liverpool Credit Union, said:- "The FairQuid trial with WEC in Lancashire highlights just how successful and helpful an EBL scheme can be to both employers and their workers. As a Credit Union, we have been working in the community for over a quarter of a century and we are committed as ever to providing sustainable, affordable alternatives to payday, doorstep and other high cost lenders. Our partnership with FairQuid will allow us to offer that alternative to even more people across Liverpool struggling with their finances."

Agencies issue safety advice for summer visitors to Sefton's coast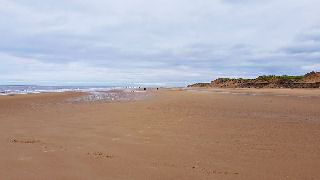 RESIDENTS and visitors are urged to stay safe when out along Sefton's coastline over the summer holidays.

Partner agencies across Merseyside have joined forces in a scheme to tackle crime, anti social behaviour and deliberate fires on beaches, National Trust areas as well as Sites of Special Scientific Interest.

Organisations involved include Merseyside Police, Merseyside Fire & Rescue Service, Sefton Council, The National Trust, Sefton's Coast and Countryside Rangers, HM Coastguard, RNLI lifeguards, British Transport Police and Natural England, along with councillors and parish councillors.

As part of the campaign, people are being offered the following advice on how to stay safe along the beach and in the water.

► Always check the tide times before setting out. Be aware they can change quickly.

► Ensure you don't get trapped in deep mud in parts of the beaches.

► If using the water, be aware of hazards beneath the surface.

► Take a form of mobile communication that can be used on a water craft and in an emergency. Ensure it has plenty of battery life.

► Always tell someone where you are going and when you will be expected back.

Inspector for West Sefton Formby, Ainsdale and Hightown, Jim Atherton, said:- "There are dedicated people from the partner agencies working together to keep people safe on the coast this summer.

During school holidays and at weekends we would ask visitors to check on social media for updates on any car parking issues.

I would also ask people to help prevent becoming a victim of theft by ensuring they look after their valuables on the beach and not to leave any valuable items on display in their cars."

The scheme will also focus on keeping residents and visitors safe from fires along the coastline and protecting wildlife from deliberate fires.

Merseyside Fire and Rescue Service Arson Officer, Graham Morgan, said:- "People are urged not to light bonfires or barbecues on the beach, in the sand dunes or in woodland along the coast. We would also ask people to ensure they do not throw cigarette butts into grassland or woodland areas, as they can easily cause grass fires. Fires on grassland and woodland can spread easily causing a danger to people and to wildlife. We want people to enjoy their time on the coast this summer and to stay safe."

Danny Jamson, Senior Coastal Operations Officer for HM Coastguard said:- "We love our coast and want everyone else to enjoy it too. But equally, we want people to stay safe. Do check the tide times, be prepared, but most of all remember, if you get in trouble or see someone else having problems call 999 and ask for the Coastguard."
Cash for green improvements available
FUNDING of up to £500 is being made available to organisations wanting to improve green spaces in Liverpool.

The cash is being made available by Mayor Joe Anderson for not for profit community groups, civic organisations, volunteer groups, school PTAs and small to medium sized businesses across the city to make environmental improvements.

The aim is to help kick start new initiatives and activities or contribute towards larger projects and could include the likes of litter picking in parks and green spaces, greening and planting projects for grot spots and other environmental enhancements.

Councillor Steve Munby, Cabinet member for neighbourhoods, said:- "We recognise that there are a lot of organisations such as friends of parks groups who are keen to give something back to their local community or improve their area, but need some funding to buy equipment or plants. By making relatively small amounts of money available we know we can make a big difference to areas that need enhancing environmentally."

The funding cannot be used to pay salaries, management costs, purchasing vehicles or ICT equipment or projects which duplicate services.

A total of £20,000 has been earmarked for the scheme.

The application form can be found at online, or by searching for Community Funding at:- Liverpool.Gov.UK and clicking on the Environmental Initiative Fund. The closing date is Thursday, 4 August 2016, at midday.