Did you see Jools Holland live in Liverpool?
Photographs by Jo Forrest.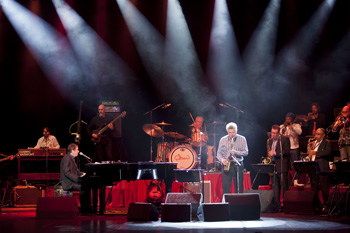 HE is regarded as 1 of the biggest names in the current British music scene and for a select few, Jools Holland OBE has preformed to a very lively Philharmonic Hall, on Sunday, 24 July 2016. The talented artist played alongside of his and Blues Orchestra, which featured Gilson Lavis on drums. He also was joined on stage with special guests, Pauline Black and Arthur "Gaps" Hendrickson. The crowded auditorium was filled with very enthusiastic fans. The event might not have been a complete sell out, but it was extremely close. Unlike many of the events we have covered as of late, this audience as older, but that did not stop them partying... This was an extremely entertaining night that got the feet of all who attended tapping away in unison to the tunes. If you missed him, check out his website to find out where he will be performing as he completes his 2016 tour. We are told that his next stop will be Chelmsford City Racecourse, on Saturday, 20 August 2016. These are a few photographs taken for us via Jo Forrest, at the Liverpool performance. If you attended, please let us know what you thought of this show, via emailing us to:- News24@SouthportReporter.com.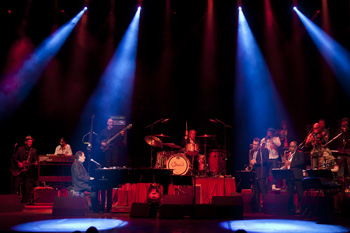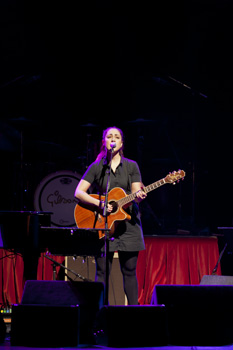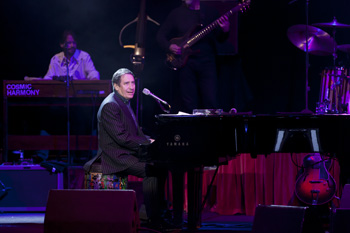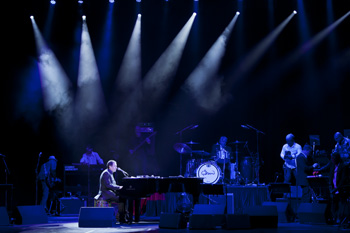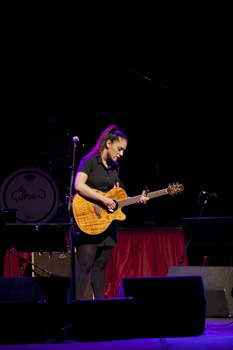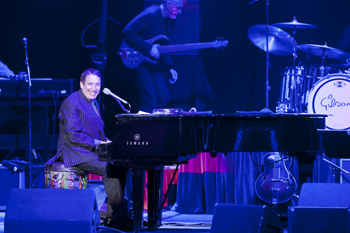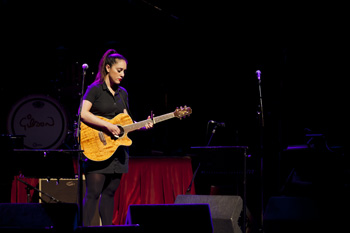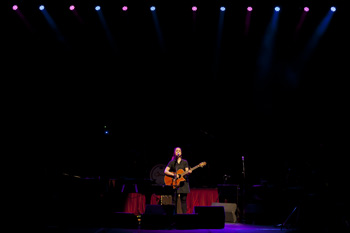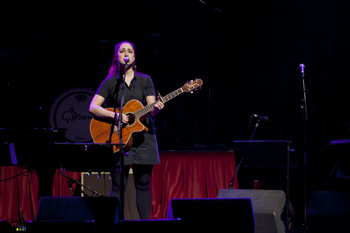 Did you hear the live classical music at Liverpool Town Hall?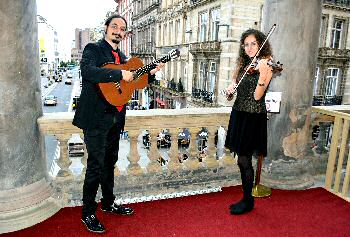 ON Friday, 22 July 2016, a String Duo, from Pachino, Italy played at Liverpool Town Hall. The duet, Ten String Duo, (Davide Sciacca Marianatalia Ruscica) After playing on the balcony, they headed inside for a concert run by Tony Higginson, aka Beyond Books Media, with the hope of more to follow. These are a few photos of the event, that was very well received. We will be adding video of the event soon to our Facebook Page...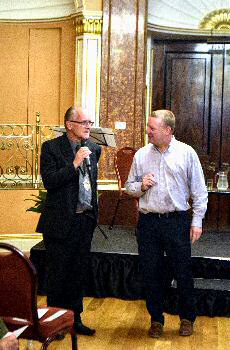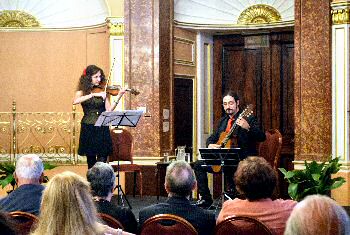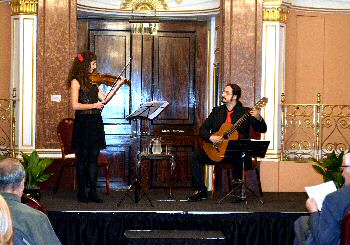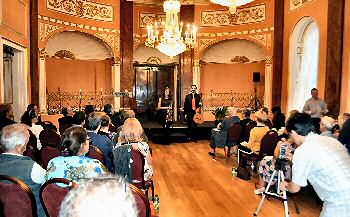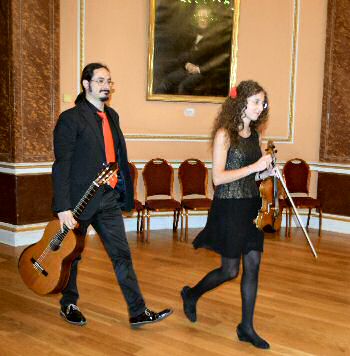 Volunteers Search and Rescue Unit Teams Up With Merseyside Police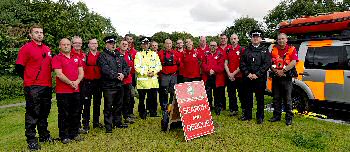 MERSEYSIDE Police have joined forces with a group of highly trained volunteers to improve its search and rescue capability. A team of teachers, doctors, paramedics, and other professions have formed Merseyside Search and Rescue (MerSAR) to become the 36th such unit in the country. The initiative was officially launched last night, in Royden Park, in the Frankby, area of Wirral and was attended by members of MerSAR and Merseyside Police. The MerSAR Unit will specialise in lowland search and rescue operations such as when people go missing and large expanses of woodland, coastline, or industrial wasteland need to be urgently searched.

The 22 volunteers will be on call so that search experts in the Police can call on them for help when needed. A Police Officer trained as a Police Search Advisor (PolSA) will co-ordinate efforts by the MerSAR Unit and those of Police Ifficers to find missing people. The Unit will also be able to assist other emergency services such as the Fire Service in helping to rescue people who might be stranded on a beach or waterway, or trapped in their home following flooding. Members have been trained by the national governing body; Association of Lowland Search and Rescue (ALSAR); in a variety of essential skills including:- First Aid, navigation and search methods. MerSAR will operate as a charity meaning that it will be holding a number of fundraising events throughout Merseyside later this year.

Assistant Chief Constable Ian Critchley from Merseyside Police said:- "The Merseyside Search and Rescue unit will be of great benefit to the Merseyside public and our force. To have a team of dedicated and highly trained people to help us search for vulnerable missing people will give us the best possible chance of finding many of them before they come to any harm. It is testament to the community spirit of the volunteers that they are prepared to give up their precious free time at a moments notice to help others, often in difficult conditions. I would like to thank the Matrix Officers within our force for the hard work they have done alongside MerSAR to enable the unit to go live this week. We are all looking forward to working together in the future to help save lives."

Sergeant Gareth Hughes, a trained PolSA, said he was looking forward to working alongside the team having been involved in setting the joint initiative up. He said:- "Merseyside Search & Rescue have spent a considerable amount of time and effort in the last few years to be in a position today where they can go live. They will be a huge asset in assisting us in searching for some of the most vulnerable missing people we deal with and I would like to welcome them to the search and rescue community of Merseyside."

Martin Blakeborough, chairman of MerSAR added:- "It is through the hard work and efforts of all team members, having completed all training requirements, that Merseyside Police have now endorsed us as a live team. There is still a lot of hard work and training to be undertaken but we are looking forward to building a positive and professional relationship with Merseyside Police that will ultimately help vulnerable or needy people on Merseyside. Many thanks to all involved for having the confidence to allow us to make a difference."

The team will have access to a small boat to assist in water rescues and also a Land Rover Discovery donated to the charity by Jaguar Land Rover, which is fitted with a winch, roof rack, spotlights and other equipment. For more information visit the MerSAR website and the national governing body website.