Council launches food recycling and waste consultation
A 6 week consultation is now underway for residents to have their say on proposals to change how domestic waste is collected to best accommodate a new food recycling service.

Details of the proposals; and a short questionnaire for residents to complete - are now online at the Council website. The consultation will run until September 9, 2016.

Residents are being asked to comment on two options - either to keep the existing 240 litre green bin, but have this collected every 3 weeks OR replace the existing bin with a new 140 litre, smaller green bin that is collected on the current 2 week schedule.

The new food recycling service will mean all food waste from Wirral households is collected every week.

Cllr Bernie Mooney, Cabinet member for Environment, said:- "We are asking residents to make a straight choice on a change to how we collect residual waste; that's the stuff we send to landfill. However, there is also an opportunity with this consultation for people to give us feedback on the decision to introduce a food recycling service. What we have to make clear, though, is that there is no 'do nothing' option. By 2020 we need to be recycling 50% of all household waste in Wirral, which means we need to reduce residual waste by 16,000 tonnes. If we fail to meet that target we may face fines from the government and the levy we pay for our waste disposal and treatment will rise significantly from the current £15.4 million each year. Our current recycling rate stands at 36% so it is easy to see why we need to significantly change how we currently do things; and quickly; to get us to 50%."

Cllr Mooney said:- "The evidence we've seen in Wirral is that 40% of the rubbish that goes into the residual waste bin is food, so investing in a food recycling collection service is a logical step. Many other councils collected food for recycling. Those councils have seen recycling rates improve dramatically and they send a good deal less waste to landfill. Recycling leftover food is the right thing to do for the environment. Rotting food in landfill generates methane, which is a greenhouse gas 21 times more potent than carbon dioxide and which contributes to climate change. The food that will be collected will be taken to a special processing plant in Widnes, which will result in it generating renewable energy and a nutrient-rich fertiliser that can be used to grow more food."

The food recycling service will see residents given a small caddy to keep in their kitchen to collect food along with a supply of liner bags. They will also get a small container to place the bagged food waste in throughout the week and this container can then be left out for collection every week alongside whatever other bin is due for collection that day.

To take part, please visit the Council's website for more details and to have your say in the consultation.

You can also visit the following Recycling and Waste Consultation Roadshows, which will have staff on hand to explain the new proposals, and examples of the new waste carriers:-

► Monday, 8 August 2016, from 3pm to 6pm, West Kirby Library.

► Thursday, 11 August 2016, from 10am to 1pm, at the Bromborough Civic Centre.

► Saturday, 13 August 2016, from Birkenhead Park, as part of Flower and Vegetable Show.
► Sunday, 14 August 2016, from 10am to 4pm daily, in Birkenhead Park, as part of Flower and Vegetable Show.

► Tuesday, August 2016, 16 from 10am to 1pm, Wallasey Town Hall, Brighton Street.

► Wednesday, 17 August 2016, from 17: 3pm to 6pm, at the Floral Pavilion Theatre, New Brighton.

Artist chosen for Eleanor Rathbone commemoration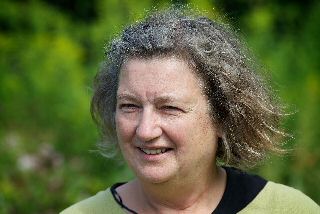 ELEANOR Rathbone, 1 of Liverpool's greatest political figures, is to be celebrated in an artwork which marks 3 of her greatest campaigns. Artist Lulu Quinn has been selected to produce the artwork which will be located in the walled garden of Greenbank Park, formerly the estate of the Rathbone family. Lulu Quinn's work will focus on the written word, cut out of corten steel sheets, and will feature three quotations taken from Eleanor's writings about women's suffrage, the family allowance bill and her campaigns for the rights of refugees. Lulu Quinn was chosen after there had been a great deal of interest in the commission. Her artwork will make a significant contribution to the national "Remembering Eleanor Rathbone" campaign marking the 70th Anniversary of Eleanor Rathbone's death.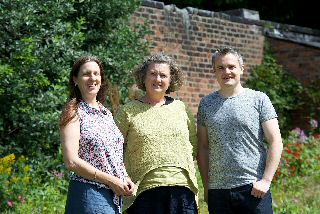 Lulu Quinn has extensive experience of working on innovative public artworks throughout the country. She said:- "I wanted to use Eleanor Rathbone's words to animate the garden. In the current political climate her words are the voice of reason and rationality. They will not date and are part of an on going dialogue for generations."

Greenbank Councillor Laura Robertson Collins, said:- "We were delighted to be able to appoint an artist with a national reputation such as Lulu Quinn for this artwork. Eleanor Rathbone was an inspirational figure and now her words are going to be a permanent feature in Greenbank Park. It is only fitting that in this anniversary year some of her greatest campaigns should be recognized in this way."

Eleanor Rathbone (1872 to 1846) grew up in Greenbank House, now part of the Liverpool University estate, into a family with a tradition of political and social campaigning in the city. Her father and grandfather were Liberal MP's in the city.

Eleanor attended Oxford University, but, as a woman, was not allowed to graduate. She was the first woman to be elected to the City council and represented Granby from 1909 to 1934. In 1929 she was elected as an independent MP for the Combined Universities seat, a position she held until her death. She was associated with many campaigns for women's rights and education, and for social justice. She campaigned against child marriage and FGM in the colonies, and later worked tirelessly to save Jewish and other refugees in Europe. Most notably, despite the opposition of many male MPs, she was responsible for the introduction of family allowances (now child benefit) to be paid directly to mothers.

The artwork, which will cost £10,000, will be funded through a number of sources including public subscription.