3 males sentenced over from Formby, Southport and Bootle for firearms offences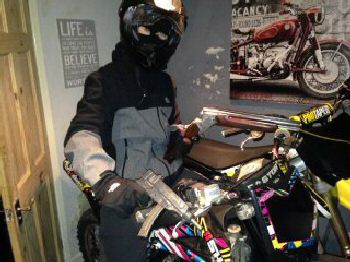 MERSEYSIDE Police have confirmed that 3 men have been sentenced to 21 and ˝ years for firearms offences.

Malcolm Graham, 19 years, of Albert Road, Southport, was sentenced to 11 years, at Liverpool Crown Court, on 2 August 2016, for possession of a prohibited firearm (a Baikal self loading pistol); possession of a firearm without a firearms certificate; possession of ammunition without a firearms certificate and 2 counts of Section 20 wounding.

Lewis Clarke, aged 18 years, of Southport Road, Formby, was sentenced to 7 and ˝ years after pleading guilty to possession of a prohibited firearm (Baikal self loading pistol); possession of ammunition without a firearms certificate; possession of a firearm with intent to cause fear of violence and possession of ammunition with intent to cause fear of violence. He fired a blank firing pistol which contained a homemade bullet during a dispute at a friend's house in Gardner Road, Formby, on 14 May 2015.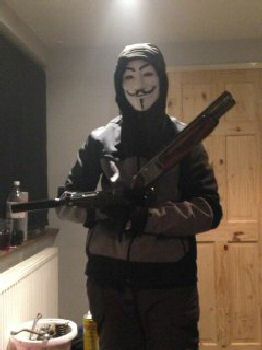 Adam Mercer, 22 years, of Cullen Avenue, Bootle, was sentenced to 3 years for affray, and possession of a firearm without a firearms certificate after pleading guilty.
Following the sentencing, Detective Inspector Richie Jones, said:- "The sentencing of these 3 offenders sends out a strong message to those involved in gun crime; Merseyside Police is committed to taking those involved in gun crime off the streets. Malcolm Graham and Lewis Clark were both linked by DNA, photographs and video to a Baikal self loading pistol, which just 3 weeks before it came in to their possession had been used to murder Kevin Wilson, on Smithdown Road, in February 2015. These 3 thought they were untouchable and were seen in photographs on phones owned by Graham and Clarke with the weapons. Mercer was also videoed on the phone snorting cocaine off a sawn off shotgun."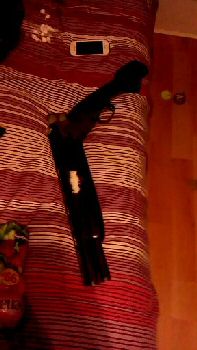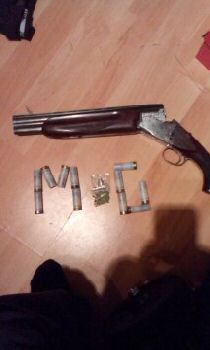 DI Richie Jones added:- "Alongside the firearms offences Malcolm Graham was sentenced for 2 section 20 assaults, 1 was on a prison inmate and the other was an assault on Adam Mercer. People like Malcolm Graham, and those he associates with, have a complete disregard for each other, as you can see from the assault on Mercer, let alone other members of the public. They use fear, violence and intimidation to get what they want and think they can do what they want without any come back. They couldn't be more wrong and I would like to reassure the public that Merseyside Police is committed to taking people like Graham and his associates off our streets, but we need the information to help us do that. Tackling gun crime is a priority for Merseyside Police and we will act on all information reported to us through Crimestoppers. Anyone with information about gun crime, or those involved in any way with firearms, can contact the Matrix Serious Organised Crime team on:- 0800 230 0600, or Crimestoppers on:- 0800 555 111."
Appeal for information after motorbike is stolen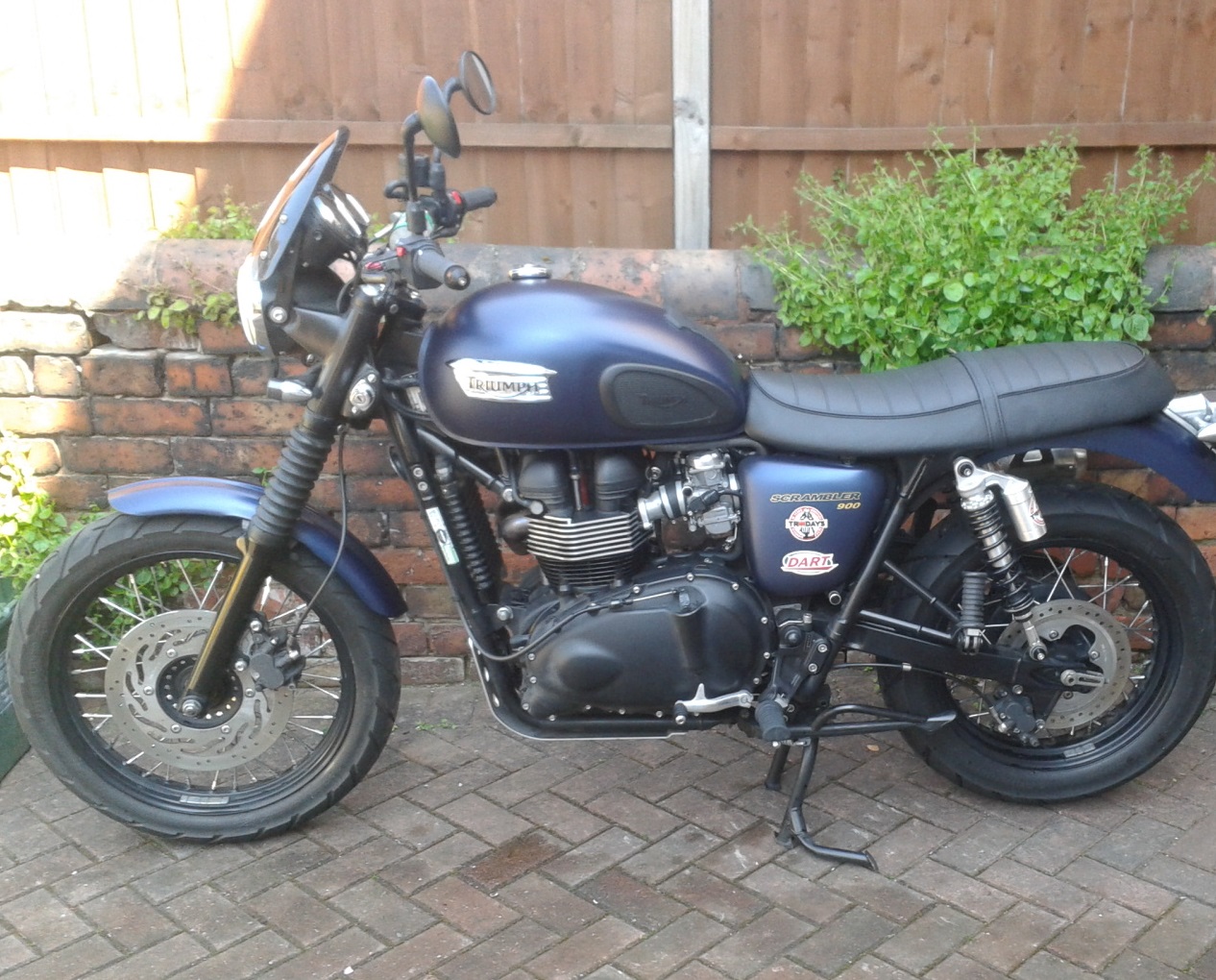 MERSEYSIDE Police are now investigating yet another motorbike theft in Southport. This time the motorbike was stolen from a property on Marsden Road, Southport, between 11pm, on Tuesday, 26 July and 7am, on Wednesday, 27 July 2016. The bike is a Triumph Bonneville Scrambler, in blue, with an Arrow exhaust. We are to that it was taken from a garage at the rear of a property. Enquiries have been carried out and Officers in Sefton have released a photograph to the media, of the bike, in a bid to trace it. They are also investigating following an attempted burglary at a garage at the rear of a property in Hesketh Road, which took place at around 1.25am, also on 27 July 2016. It is believed that the occupier of the house may have disturbed the offenders who are described as males wearing dark clothing with hats and scarves covering their faces. Merseyside Police is also reminding owners of motorbikes and scooters to make sure their vehicles are safely secured when not in use and to use heavy duty chains, disc alarms and security markings to act as a deterrent to offenders and to make it easier for them to be located if their bike is stolen. Anyone with information in relation to either incident is asked to contact Merseyside Police on:- 101 or the confidential Crimestoppers line on:- 0800 555 111.

Firearms Officers called out in Southport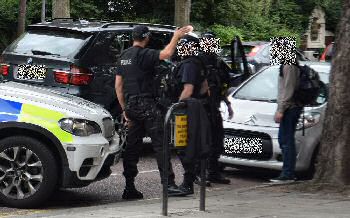 MERSEYSIDE Police have confirmed that Armed Officers carried out a search of part of Southport Town Centre, on 1 August 2016, after a member of the public reported seeing a man armed with what they believed was a hand gun. The passer by called:- 999, about at 4.12pm, to report that he had seen the man in Wright Street hiding what he thought was a firearm underneath his clothing, before walking off towards the Train Station. The witness passed on a detailed description of the man and patrols were deployed to the area to search for anyone matching that description. A short time later a man was detained by officers on Lord Street and searched. He was found not to be in possession of a firearm or any other weapon and, having co-operated fully, was allowed to leave. The initial report to 999 is being treated as well intentioned and Officers have updated the member of the public as to the outcome of the Police Search.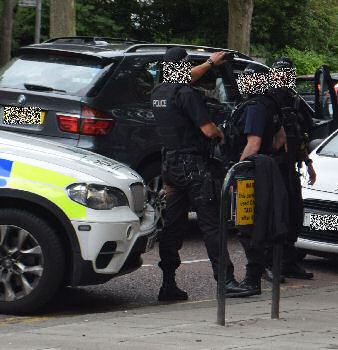 Sports stars back City's Commonwealth Games bid
AN array of sporting stars are backing Liverpool's proposed bid to stage the 2026 Commonwealth Games. Hotly tipped Rio heptathlon hopeful Katarina Johnson Thompson, 3 times ABA Heavyweight Champion Tony Bellew, Olympian Beth Tweddle along with football legends Jamie Carragher and Graeme Sharp have all agreed to act as Ambassadors for the bid which could be submitted in around 13 months.

Mayor Joe Anderson said:- "Liverpool is an ambitious City and I believe we have an enormous amount to offer when it comes to hosting an event of this scale which would be an incredibly important catalyst for regeneration, investment and raising the profile of sport. The Games will reflect our growing confidence and expertise in organising large events which create memories for a lifetime and bring the world together, with opportunities for people and places across the City Region. I'm delighted that we already have a raft of local sporting heroes backing our plans and our aim to host the most inclusive Commonwealth Games ever in 2026."

The 1st steps of the potential bidding process will see a Project Director appointed to oversee the entire bid and an independent consultancy firm recruited to carry out a full feasibility study. This will include an assessment of the City's infrastructure against the technical requirements set out by the Commonwealth Games Federation, as well as a financial appraisal looking at all the key factors required to deliver the high profile event.

The Project Director will also bring together a dedicated key stakeholder group which will consist of industry experts who will support and guide the consultants over the next 6 months.

Former host Commonwealth Games cities will be approached so lessons can be learned around their 1st hand experiences of staging the event, as well as UK Sport and Commonwealth Games England.

A final decision as to whether Liverpool will be nominated as the UK City to bid for the Games will be made in September 2018, with the ultimate decision as to who will host the 2026 Commonwealth Games confirmed in September 2019. This decision is taken by the Commonwealth Games General Assembly.

What the Ambassadors say:- "I would be so proud if my hometown of Liverpool was named as the host City for 1 of the biggest sporting events in the world. Liverpool is an amazing place that people from all over the Commonwealth would love. The City is synonymous with sport, the people are so welcoming and there's nowhere better for the Commonwealth Games to take place in so I'm delighted to act as an ambassador for the bid."

Katarina Johnson Thompson, European champion specialising in the heptathlon:- "I think this is great for the City and something for the next generation of athletes in Liverpool and the entire country to look forward to. The Commonwealth Games is a huge event with massive media coverage that can help propel an athlete into the public eye. I am a former Commonwealth Champion as a professional and I fully understand its importance. I am definitely backing Liverpool's bid to host the games."

Tony Bellew, newly crowned WBC World Cruiserweight Champion:- "I'm delighted to get behind Liverpool's bid for the 2026 Commonwealth games. Liverpool is a sporting city, consistently producing world class sports men and women. It's obvious to me that Liverpool is the perfect place to host the 2026 Commonwealth Games. The bid is a great example of Joe Anderson's commitment to sport across the City region."

Jamie Carragher, Liverpool and England legend:- "I have really fond memories of the Commonwealth Games, particularly after winning Gold in Manchester back in 2002, and it would be a massive coup for Liverpool to be host city. Having trained and competed in Liverpool, I know that both competitors and visitors will have an unforgettable experience here. It is an honour for me to be an ambassador for the bid."

Beth Tweddle MBE, professional gymnast and 3 times World Champion:- "Liverpool is an ambitious city, and has a good track record in recent years in delivering large scale events. It would be fantastic for the City and its people if Liverpool was given the honour of hosting the Commonwealth Games. I've seen what the Games has done for my home city, Glasgow, so I am right behind this bid, as I'm sure everyone in the sporting community will be."

Graeme Sharp, former footballer and Everton Football Club's leading post war goal scorer... And it's not only sporting legends who are backing the bid. Leader of Manchester City Council, Sir Richard Leese, (who was in the role when Manchester hosted the Commonwealth Games in 2002) has expressed his support for Liverpool's bid. He said:- "Manchester and Liverpool might have a long tradition of sporting rivalry, but Liverpool's bid to host the 2026 Commonwealth Games has Manchester's wholehearted support. As great northern cities just down the M62 from each other, we recognise that what's good for one City is good for both and the North West of England. Playing host to this major international celebration of sport will provide a boost not just to Liverpool but the region as a whole. Manchester's hosting of the 2002 Commonwealth Games had a profound legacy for communities and residents. It was a catalyst to the regeneration of east Manchester and resulted in a concentration of top class sporting facilities for grassroots as well as elite use which have helped increase participation in sport and aspirations. I'm sure Liverpool will be equally focused on legacy and as neighbours we would be happy to offer any support we can."