EU Tenants are worried BREXIT will leave them homeless
3 out of 10 (31%) European Union (EU) citizens living in the private rented sector (PRS) say they are worried that the result of the referendum will make it harder for them to rent in the UK.
The findings, from the National Landlords Association (NLA), also show that a ¼ (25%) say they are worried that landlords would be less willing to let to non UK nationals following the decision to leave the EU.
The poll of almost 1000 renters found that 18% of private renters approximately 2 million people; are EU citizens who currently have the right to freedom of movement within the EU. However, there are concerns about whether or not EU citizens will be able to remain in the UK if the right to freedom of movement is removed or restricted during the process.

Richard Lambert, Chief Executive Officer at the NLA, said:- "These findings show that a significant proportion of tenants from the EU are genuinely concerned they'll have to uproot themselves from their work, studies, or friends and family on the strength of the referendum result.
There is still a great deal of uncertainty surrounding the referendum, but we want to reassure European citizens living in the UK it's simply not the case that landlords will stop letting to them just because the country has decided to leave the EU.
However, if the right to freedom of movement within the EU is curtailed during the exit negotiations, then landlords may have no other option than to end tenancies rather than facing fines and even jail time if they let property to someone without the legal right to remain in the UK."

Are you worried? Please email us your thoughts about this to:- News24@SouthportReporter.com.
Steve Rotherham selected as Labour Party candidate for Mayor of Liverpool City Region
RESPONDING to the announcement that Steve Rotherham has been selected to be the Labour Party candidate for Mayor of Liverpool City Region, UNISON North West Labour Link Officer Lynne Morris said:- "Steve Rotherham has already shown himself to be a great advocate and campaigner for the people of Liverpool Walton and we have no doubt he will be an excellent Mayor for the Liverpool City Region.
We are wholly supportive of Steve's commitments to tackle inequality, create high wage employment and to democratic transparency. Steve's plans for Council Housing, better skills and a greener City Region are the right priorities.
The Labour Party is blessed with many talented people, and I want to pay tribute to Joe Anderson who remains a great champion for the people of Liverpool. We're looking forward to working closely with Steve Rotherham, as we campaign for him to become the City Region's 1st Elected Mayor."
Merseyrail, Galliford Try and Sub-Contractors Support the Homeless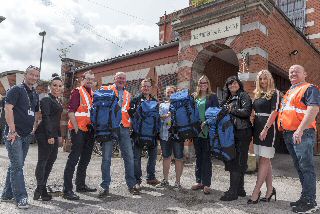 HOMELESS people in Liverpool will benefit from a donation by the team working on the redevelopment of Moorfields station on the Merseyrail network.

Merseyrail, together with Galliford Try, the main contractor working on the scheme, and subcontractors Firesafe, Austin-Lenika, Newy & Eyre, Design Plan and PPS Rail have provided 56 sets of rucksacks, flasks, socks, hats, mats, wet bags, cutlery and other items, making them available at the Whitechapel Centre in Liverpool, which provides of a range of services for people who sleep rough.

'We've been keen to do our bit for the local community while we've been based here and, since the station is in an area frequented by homeless people, this type of donation seemed to be fitting," said Wes McKee, rail Director at Galliford Try. 'The idea really caught the imagination of our suppliers and we're very grateful for their support.'

Simon Olorenshaw, Merseyrail interim customer service director, added:- 'Merseyrail takes its role in the local community very seriously and is keen to play its part in creating a stronger economy and more cohesive communities. This initiative is a fantastic way of helping a section of society, who for whatever reason, have found themselves on the streets. We hope that it will help make some people's existences a bit easier, ultimately enabling them to make more empowered life choices for themselves.'

Sally Callan, fundraising & marketing officer of the Whitechapel Centre, concluded:- 'It's great to discover that while Moorfields station has been under construction, those that have been involved became aware of a social problem and collaboratively came up with a way to help. The items collected will be distributed to help people get through a difficult time in their lives. We are always humbled by the collective support in Merseyside to help vulnerable people in our community.'

Galliford Try is progressing the third and final phase of the refurbishment of Moorfields station. Due to complete at the end of August the work includes platform and corridor improvements, new lighting, tiled walls, floor tiling and the installation

Conclusion of disciplinary investigation following whistle blowing complaints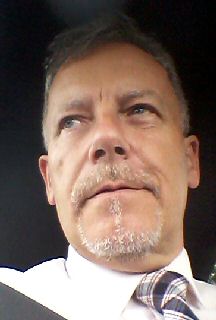 IN response to 3 whistleblowing complaints made to Southport and Ormskirk Hospital NHS Trust, and following an independent, external investigation by the Good Governance Institute, it was necessary to exclude three senior executives and 1 other employee.

In line with the relevant policies, an independent disciplinary investigation was then commissioned by the Trust.

That independent disciplinary investigation into serious conduct issues has now concluded and has identified that there is a case to answer for three individuals.

Disciplinary hearings will now be arranged as soon as possible.

In respect of one member of staff who had been excluded, the investigation found no case to answer, and arrangements will now be made for that individual to return to work.

No aspect of the whistle blowing complaints or disciplinary investigation related to issues of patient care or safety.

Sue Musson, Chair of the Trust said:- "This is a serious employment issue for the Trust and will have been a very difficult time for the individuals concerned. I am pleased that the necessarily lengthy and diligent investigation into the complex matters involved has now concluded.

Throughout this process, the Trust has adhered to the appropriate policies to ensure fairness while acknowledging the legitimate public interest in the timescale and costs involved. The Trust's priority is and remains providing quality healthcare to the 258,000 people we serve across Southport, Formby and West Lancashire."

The Trust will be unable to comment further until the conclusion of the disciplinary hearings.

Iain McInnes appointed interim Chief Executive

Iain McInnes has been appointed interim Chief Executive for Southport and Ormskirk Hospital NHS Trust.

He joins on Monday 15 August on secondment from NHS Improvement, the national organisation which supports NHS providers and local health systems, where he is Portfolio Director.

Iain trained in the NHS as a nurse and has more than 25 years of clinical experience which culminated in his appointment as Executive Nurse at a combined acute and community trust. For nine years he was then chief executive in both NHS commissioning and provider organisations.

Iain said:- "I am delighted to join a Trust I know well and meet more of the committed and caring staff who work across our community and hospital services.

I also look forward to working with our partners in health and social care to further improve quality and performance and ensure we deliver sustainable services to our local population."

Iain succeeds Kim Hodgson who was appointed interim Chief Executive in May for a temporary period.

Trust Chair Sue Musson said:- "Iain brings a wealth of experience to the Trust. He will help us continue to deliver the best possible care to our patients. I also want to thank Kim for bringing energy and expertise to the Trust at such short notice."

Kim will remain Accountable Officer for the Trust until Sunday. She said:- "I would like to take this opportunity to thank all the Trust staff for the kindness and professionalism they have shown me over the past three months.

It really has been one of the best professional experiences of my life. I leave with very happy memories and wish everyone a happy, healthy working life."

The Trust has recently made three substantive executive director appointments, bringing stability to the Trust. They are:-

► Steve Shanahan – Director of Finance. Steve was seconded to the Trust following the departure of Damian Reid for Bedford Hospital NHS Trust last October. He now takes the substantive role.

► Sheila Lloyd – Director of Nursing. Sheila is currently Director of Nursing at the Black Country Partnership NHS Foundation Trust, based in West Bromwich, before which all her nursing and management career was in hospitals. She succeeds Simon Featherstone who has returned to Salford Royal NHS Foundation Trust in Greater Manchester as a director of nursing.

► Therese Patten – Chief Operating Officer. Therese joins the Trust from Alder Hey Children's Hospital NHS Foundation Trust where she is Associate Director Strategic Development and Partnership.

The 2 other executive directors are Executive Medical Director Rob Gillies and interim Director of HR and Communications Richard Jones.