Strike a pose with the Liverpool Selfie Challenge
THINK you can rival the likes of the Kardashians when it comes to selfies? Then grab your smart phone and take part in a special free event, on Saturday, 10 September 2016.

The Liverpool Selfie Challenge takes place across the City centre this weekend. and with some top prizes on offer organisers are looking for teams of up to 6 people to sign up, explore the City and take selfies with as many of the assigned locations as possible.

All people have to do is register online before 2pm, on Friday, 9 September 2016, and then head along to the Town Hall, at 10am, on Saturday. Teams will be given a checklist of 20 venues they need to pose in front of to complete the Gold challenge, 12 venues to complete Silver or 8 to be in with a chance of winning a prize in the Bronze category. The locations could include any iconic building in the City or popular shopping destination, but the list will be top secret until the day to avoid anyone getting a head start!

Once it's underway, each team will choose whether to take on the Gold, Silver or Bronze challenge and they then need to take a photo at as many venues as possible (with the building clearly identifiable in the picture) and then post them on Twitter using the hashtag #LVPselfie.

Contestants have until 2pm to complete the challenge, and prizes will be awarded to the 1st team who completes the most of their selected challenge:-
Gold prize:– £100 Liverpool ONE gift card.

Silver prize:- £75 Liverpool ONE gift card.

Bronze prize:- £50 Liverpool ONE gift card.

Best Team Name:- Family ticket to Snow White courtesy of the Empire Theatre.

Most creative Selfie:- £50 Liverpool ONE voucher courtesy of Liverpool and Sefton Chambers of Commerce).

Mystery prizes:- Free entrance to a Merseyraces event worth £20 and a free Lifestyles day pass for a family.

Most steps taken (as shown on a smartphone or pedometers provided.) Afternoon tea at Central Library.
Assistant Mayor and Cabinet Member for culture, tourism and events, Councillor Wendy Simon, said:- "This is a fantastic event which is perfect for families, couples or groups of friends who are up for a challenge. It's a great way to explore the City and keep fit at the same time; whether people take a leisurely stroll around the locations or aim to complete all 20 in the allotted time. The Fit For Me campaign was recently launched and is all about getting people more active, so hopefully the selfie challenge will inspire people to sign up, do something different on Saturday and be in with the chance to win some fantastic prizes."

Selfie challenge rules:-
Teams must pre-register before 2pm Friday

Maximum team number is 6

Teams must check in at Liverpool Town Hall by 10am

The landmark must be clearly identifiable in all selfies

#LVPselfie must be used on Twitter

Teams must complete their challenge by heading back to the Town Hall no later than 2pm

No vehicle transport is allowed

The event has been organised by Liverpool City Council in partnership with the Clinical Commissioning Group.

Mersey Ferries ready for a swashbuckling adventure!
THE Mersey Ferry will be doing its best impression of the Black Pearl, on Saturday, 10 September 2016, as special pirate themed River Explorer services are held to celebrate the Pirate Festival, on the Dock, and kids who come in pirate fancy dress will be able to travel for free! The Pirate Festival on the Dock is a free family swashbuckling spectacular on the Liverpool waterfront and will feature thrilling live action under sail, theatrical swordfights and breath taking stunts, this year interwoven with local folklore and the fascinating heritage of the Liverpool privateers who once plundered the 7 seas. As part of the Pirate Festival on the Dock event, Mersey Ferries will be running special pirate themed River Explorer Cruises on Saturday from 12 noon to 5pm. The 50 minute cruises will depart on the hour from Pier Head, Liverpool calling at Seacombe and Woodside. "We'll have pirates to welcome you on board and to encourage lads and lassies to join in with fun and frolics along with some pirate themed narration. Children who are dressed in pirate fancy dress will be able to travel FREE of charge with every full paying adult on River Explorer services from 12 noon to 5pm." said a spokesperson for Mersey Ferries.
Full terms and conditions can be found on the Mersey Ferries website. For more information about the Pirate Festival on the Dock, visit the Albert Dock website. Gary Evans, Head of Service at Merseytravel, said:- "The Pirate Festival on the Dock is another great event to be held on the waterfront and Mersey Ferries are delighted to be playing our part in offering something a little bit different from our normal River Explorer cruises. We're sure that people will enjoy coming on board and we look forward to seeing lots of mini Jack Sparrows taking advantage of our free travel offer."
Hot Mess - subversive alternative comedy comes to the Liverpool Comedy Festival!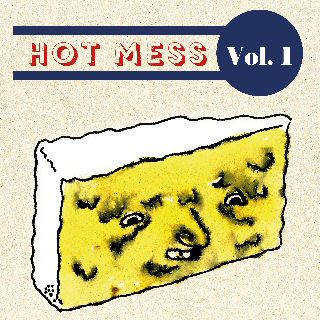 HOT Mess is an alternative comedy showcase which brings together uniquely hilarious minds of the North West for an unforgettable hour of oddball laughter. This rag tag troupe of dangerous subversives are not afraid to ask life's big questions; what happens when you bury jelly? If what is who, then why is time? And did you leave your straighteners on? So you can expect to learn as well as laugh.

Book tickets to what promises to be a bonkers evening of Alternative Comedy shenanigans from the teams behind Quippodrome and The Delightful Sausage. Interactive, colourful and highly surreal; ideal for those of a silly disposition who enjoy the likes of Vic and Bob, The Mighty Boosh and Jam.

Hot Mess is part of the Liverpool Comedy Festival runs from 16 September to 2 October 2016 and has been promoted by Funny Looking Fringe. 81 Renshaw, has been building a name as the go to venue for the hottest alternative comedy. To see a full line up of exciting comedy, online, via:- LiverpoolComedyFestival.Com.