Royal recognised for work in community on Merseyside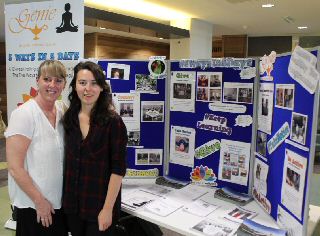 THE Royal Liverpool and Broadgreen University Hospitals NHS Trust and Carillion have been recognised nationally for helping to build stronger Merseyside communities. The Trust has been shortlisted in the Health Service Journal's Improving Environmental and Social Sustainability category for the work it does alongside Carillion to support local employment, benefit local businesses and provide valuable work placements and apprenticeships. The HSJ Awards recognise achievements across the NHS. This year 1412 entries were submitted with 229 being shortlisted for an award.The Improving Environmental and Social Sustainability award received 20 entries, with 9 being shortlisted. Since work began in February 2014, 2,412 local workers have been employed on site, with 575 of those workers coming from local areas with high unemployment rates. 115 apprenticeships and 176 work experience placements have also been provided on site.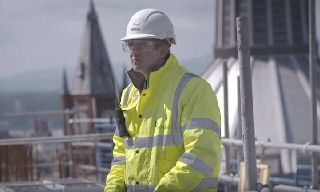 As part of the Liverpool Community Fund, which was set up by Carillion as part of the deal for the new Royal, 80 local organisations have shared £100,000, over 3 years, helping them to promote healthy living, building stronger communities, cleaner, safer, greener communities and education. The latest round of funding went to 28 projects who shared £33,330. Among the successful bids was Genie in the Gutter who run a family intervention project to reconnect substance misusers with their families. Carillion has established a number of successful schemes including 2 upskilling programmes, developed with Liverpool Community College and more recently UCATT to provide local people with refresher health and safety training, and help them back into work. From these courses, 20 people have been employed, some on the new Royal site, some at Carillion's Anfield project and 2 went on to careers working for Jaguar Land Rover. Carillion has also been working closely with HMP Kennet to provide ex-offenders with skills to help them find employment. From the 2015 intake, three people applied for NVQ courses and one has since been promoted to a role as supervisor. From the 2016 programme 24 passed their Construction Skills Certification Scheme Health and Safety test.

Ian Stenton, head of sustainability at the Royal, said:- "The new Royal sustainable communities programme has really impacted local people throughout the course of the construction project. It's targeted people furthest from the labour market and has delivered training, skills and jobs. In addition, the Trust and Carillion continue to work to support local community organisations and leave a lasting legacy from the project."

Simon Webb, project lead for Carillion on the new Royal, said:- "Carillion wanted to ensure that they left a lasting legacy after the completion of the Royal and the Community programmes that we have been involved in with the Trust will ensure that this is the case."

Trust 1st in country to sign up to Dying to Work charter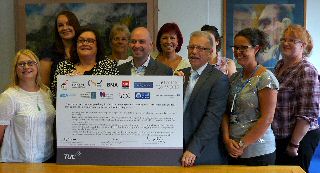 A Merseyside NHS trust is the 1st in the country to sign a charter supporting employees who become terminally ill at work. Southport and Ormskirk Hospital NHS Trust is also the 1st employer in the North West to support the TUC Dying to Work campaign. The voluntary charter has already been signed by a number of other organisations including the energy company E-ON. Interim Chief Executive Iain McInnes joined Staff Side lead John Flannery from Unison and North West TUC Regional Secretary Lynn Collins for the signing at Southport Hospital.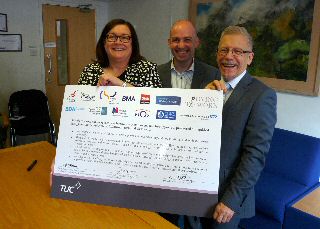 Mr McInnes said:- "The Trust recognises that staff members with terminal illnesses need support and understanding, especially when it comes to removing or reducing any stress and worry about their job. We are delighted to support this initiative."

Mr Flannery added:- "In my experience the Trust has always been extremely supportive of staff who have been diagnosed with terminal illness. The decision to commit to the TUC charter was an easy one as it is the right thing to do. Nobody should be forced to leave employment due to terminal illness and they should be afforded the right to choose their own path at the end of their life."

Lynn Collins, North West TUC Regional Secretary, said:- "Worrying about your job should be the least of your concerns when you receive a terminal diagnosis. Signing the Charter has provided peace of mind to 3,500 workers at the Trust, who are to be commended for signing."

Dying to Work was set up by the TUC following the case of Jacci Woodcook, a 58 year old sales manager, from Derbyshire, who was forced out of her job after being diagnosed with terminal breast cancer. In the absence of legislative protection, the TUC is asking employers to sign up to its voluntary charter to stop cases like Jacci's happening in the future.
Assault at Sacrebleu Bar and Coffee Lounge, Southport
A man has been arrested and charged following an incident in a bar in Southport, on Saturday, 10 September 2016. At around 10.20pm Officers were called to Sacrebleu Bar and Coffee Lounge, on Seabank Road, to reports a man had been assaulted, resulting in facial injuries. 34 year old, Leslie Kaczurynksa, from Southport, was charged with Section 18 assault and bailed to until 11 October 2016. CCTV is being examined and witnesses spoken to. Officers would urge anyone who has any information about this incident to contact 101 or Crimestoppers anonymously on 0800 555 111.