How many young people must die or suffer by ignoring a free meningitis vaccine?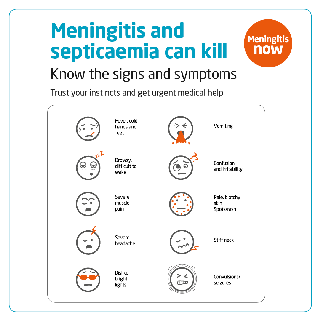 WITH a number of meningitis deaths already being reported at UK universities since the start of the academic year, charity Meningitis Now is asking why are so many young people are choosing to ignore a free vaccine that could save their life?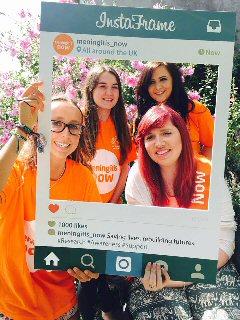 As it launched its annual Student Awareness Week, on 24 October 2016, the charity has been asking students to learn from the fact that, up until the end of August 2016, only 17.4% of 17 and 18 year olds in England had received the vaccination and that nearly ½ a million 1st year students remain at risk.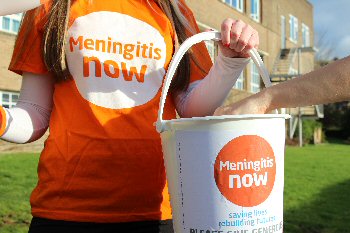 Cases of deadly Men W have been increasing year on year, from 22 in 2009 to nearly 200 cases in the past 12 months. A Meningococcal ACWY (MenACWY) vaccination was introduced in 2015 to combat this rise, but sadly numbers continue to grow.

Despite the increasing risk and the recent deaths of a number of students across the UK, the uptake of MenACWY remains very low, with just 17.4% in England, whilst in Wales the average uptake is a concerning 30.9%. By contrast, Scotland's programme through schools has been highly successful.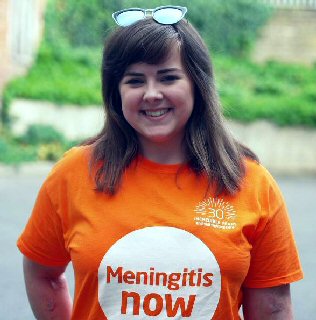 Liz Brown, Chief Executive at Meningitis Now said:- "With a number of students having already contracted and died from meningitis this semester, my simple message to young people and parents, where they still have influence, is that it is not too late to take action that could be lifesaving; get the MenACWY now and protect yourself by getting to know the signs and symptoms of the disease".

The awareness week is backed by businesses, universities, parents and young people with direct experience of the disease across the UK.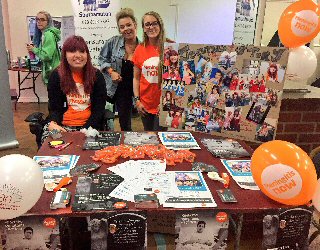 Charlotte Hannibal had just returned to university in Nottingham when she contracted Men W. She thought she had the flu when she began to experience symptoms including feeling cold, a sore throat and a bloating feeling in her stomach.

Charlotte spent 17 days in an induced coma and woke unable to remember what had happened to her. She said:- "I was left with severe memory loss; I couldn't remember being ill at all. My hearing was also damaged. I had both legs amputated below the knee and lost all my fingers on my left hand and have recently undergone a kidney transplant. I'm now just very grateful to be alive and well."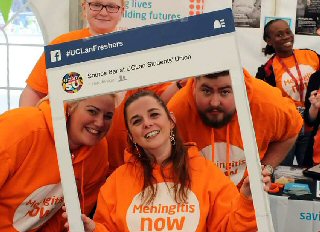 Charlotte is one of many volunteers speaking out about the risk of meningitis to students as part of Student Awareness Week. The campaign aims to make sure students know the signs and symptoms of the disease and get the free, lifesaving MenACWY vaccine. To support the campaign follow Meningitis Now on Twitter, Facebook and Instagram and use the hashtag #ACWYnot. Or to find out more visit:- FightForNow.Org.

New fruit and veg market plan moves forward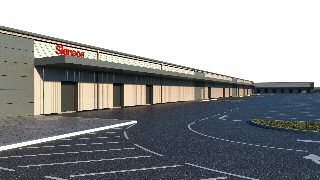 A new £7 million food hub to house Liverpool's fruit, vegetable and flower market is set to be built in Gillmoss. A report to the council's Cabinet, on Friday, 28 October 2016, is recommending a contract be awarded to Willmott Dixon to construct the new facility at Stonebridge Business Park.

The new 80,000 square feet market will include parking, a café and public toilets, replacing the existing rundown building off Edge Lane in Old Swan.

It will complement other nearby developments including the new £12 million Geopost DPD parcel facility which has created 250 jobs and new industrial units being built by St Modwen and scheduled for completion in February 2017.

There is also the potential for meat and fish traders; based in a building off Prescot Road not owned by the City Council; to transfer to the new location in a further phase of the development.

It is the latest phase of a significant investment programme which has already seen a new Great Homer Street 'Greatie' market opening, while the revamped St Johns Market will open on 14 November following a £2.5 million.

Cabinet member for regeneration, Councillor Malcolm Kennedy, said:- "This is a really exciting scheme which I know traders are delighted with. The existing market is in a really poor condition and the number of traders has been dwindling for a very long time, so we have been working hard to identify a new site which will put it on a solid footing and enable it to expand in the future. We are also confident that we will be able to transfer the popular Sunday market and car boot sale over to the new location. This is all part of our wider aim of driving up the standard and quality of Liverpool's markets now we've taken back control of them."

Around 10 acres of the fruit, vegetable and flower market's existing site is set to be redeveloped as a new home for a Merseyside Police Patrol Hub, while also providing space for the Force's vehicle repair facility, currently based at Smithdown Lane. Some land will also be used to rebuild the neighbouring St Cuthbert's Catholic Primary School, while the remaining 9 acres fronting Prescot Road is set to be used for new housing.

Cllr Kennedy added:- "We have come up with a comprehensive regeneration scheme for the site off Edge Lane site which will enable Merseyside Police to relocate from Smithdown Lane, allows for the much needed redevelopment of St Cuthbert's Catholic Primary School as well as the construction of new homes on a brownfield site."

The final piece of the jigsaw will see the City Council enter into a land swap agreement with Merseyside Police and see the site at Smithdown Lane used to expand the City's 'Knowledge Quarter' as part of 'Project Paddington', with a new development of office accommodation to attract businesses and jobs.

Subject to planning approval, it is expected that construction of the new market could start by the end of the year and open in September 2017 as part of the Stonebridge Cross Mayoral Development Zone.

The cost of borrowing for the build of the new market will be paid for through rental income from the relocated market traders.
Liverpool City Region Health Summit
A special summit exploring the region's ambition to transform the health and wellbeing of the Liverpool City Region has taken place. Mayor of Liverpool, Joe Anderson and Cllr Andy Moorhead, portfolio lead for Health, Wellbeing and Social Care for the Liverpool City Region Combined Authority were joined by more than 200 local authority, health and community leaders at: The Venue, Huyton. The Liverpool City Region Health Summit aimed to kick start conversations about health in the region and the need to change.

Cllr Andy Moorhead opened the Health Summit. He said:- "Everyone in our many diverse communities should have the equal opportunity to live long, healthy and happy lives. The Health Summit is just the start of a conversation to explore how local leaders and the community can work together to improve these opportunities. It provided the opportunity to discuss and explore how we can improve the overall health and wellbeing in the Liverpool City Region, with our residents being integral to everything that we do. There is a huge potential that working in collaboration with our community and our partners this can happen."

Matthew Ashton, Director of Public Health at Sefton and Knowsley, addressed the Summit on how to improve the health and wellbeing of the City Region. He added:- "In simple terms healthy people are happier people and happier people are healthier. Healthy populations are more economically prosperous populations, and vice versa, but the average life expectancy in Merseyside is 2 to 3 years lower than national levels. This varies substantially across the Liverpool City Region depending on where you live and is something we all need to look at together and address. Through the Health Summit we can bring together all our professional knowledge to look at the challenges and opportunities surrounding health for everyone in the Liverpool City Region."

The summit also highlighted the challenges facing health services in the region, including financial challenges and pressures on accident and emergency services. Clare Duggan, Director for Commissioning Operations, NHS England, added:- "The Liverpool City Region has a population of more than 1.5 million people and collectively we all have a duty to ensure the best quality of care for every single 1 of them. There is a real opportunity to work with local communities and partners to meet this collective challenge, to improve and transform our health and care system over the next 5 years."

You can keep up to date with the latest Liverpool City Region Combined Authority on Twitter @LiverpoolCRCA
Hospital chaplain holds memorial service to remember loved ones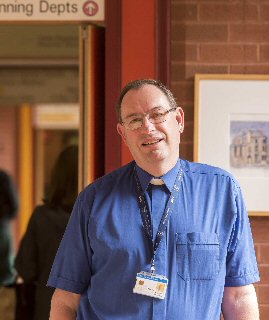 THE chaplain of Southport and Ormskirk Hospital NHS Trust, Rev. Martin Abrams, is leading a memorial service on 6 November 2016, for anyone wishing to remember a loved 1. The service will be held at 10.45am on Sunday 6 November at Ainsdale Methodist Church, opposite Ainsdale Village Green. Dr Karen Groves, Consultant in Palliative Medicine, will also take part in the service. Martin says:- "There are many ways people like to remember loved ones. For those who wish to do it in the context of a Church service, and are not involved in other churches, there is a warm invitation to come to Ainsdale Methodist Church. Anyone is welcome at the service and we hope the time together will be gentle, supportive and encouraging for all. There will be an opportunity to remember loved ones in different ways, including lighting a candle of remembrance or placing a flower of remembrance." Dr Groves, added:- "Remembering those we have loved and lost is important to us, and it can be important to continue to celebrate and remember their lives. November is already a month of remembrance and it seems entirely appropriate that we also remember those we have cared for here at the Trust."

Refreshments will be available after the service.