NW Fashion Festival is a 'runway' success!
Photos by David Munn Photography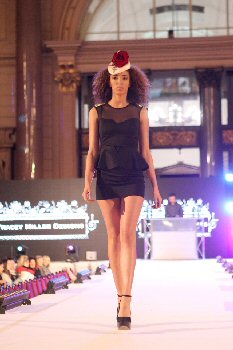 THE North West Fashion Festival has been hailed a huge success! Over 3,000 style savvy people attended the fashion and beauty extravaganza last weekend which was held in the City's stunning setting of St George's Hall. The region's fashionistas and glamorous celebrities turned out in full force sporting their trendiest outfits for the event which just goes to prove that Liverpool really is the stylish City!

The 2 day festival took place last Saturday and Sunday, in the Great Hall, at St George's Hall, Liverpool, which was transformed into a hotbed of fashion with a huge runway where the most up and coming designers in the North West showcased their latest collections for Autumn / Winter.

The event featured a VIP Champagne lounge, cocktail bar, pamper suite and lots of stalls offering the latest in fashion and beauty, as well as live entertainment and a full programme of Q&As, panel discussions, demonstrations and master classes from leading fashion and beauty experts.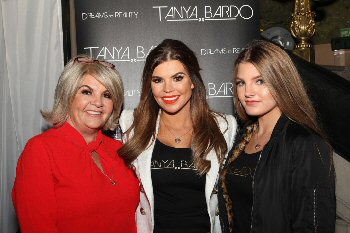 It was the 3rd year of the event which just continues to get bigger and better each year and is now regarded 1 of the region's biggest fashion and beauty events.

The North West Fashion Festival 2016 was well supported by the region's most stylish celebrities including:- the stars of ITVBe's The Real Housewives of Cheshire Tanya Bardsley, Dawn Ward and Leanne Brown; Liverpool model Abbey Clancy; Katie Salmon and Hannah Elizabeth from Love Island and North West model Sam Reece.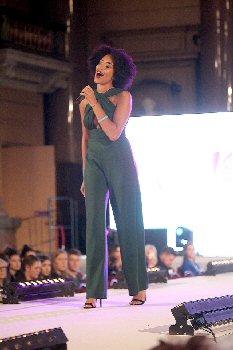 Guests were able to meet Real Housewives Of Cheshire stars Tanya and Dawn who attended the festival. Tanya signed copies of her self help motivational book:- 'Just A Girl Who Got It All - How You Can Have Your All Too' and hosted a pop up boutique for her 'Dreams To Reality' jewellery range. Meanwhile, her co-star Dawn had a stand promoting her new business venture; non-surgical clinic Skulpt; which is based in the grounds of her Cheshire Warford Hall home.

There were catwalk shows from Mode Mwah, Lavish Alice, Tracey Miller Runway, Nünude, Loved And Found from John Lewis, Beverley May Design. Miss Francesca Couture, KU Spendlove, Patty Fashion, Lorna Jayne Active Wear from Debenhams, Green Eyed Monster Couture, Leigh Taylor and more.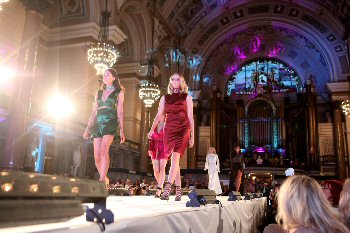 Guests enjoyed performances from X Factor's Tom and Laura, Keira Wethers; girl band Skarlett, singer Darby Ward, daughter of Real Housewives Of Cheshire's Dawn Ward, Liverpool based MD Productions; who shot to fame on Britain's Got Talent and local singer, songwriter Clare Sophia.

And for the 1st time ever, the festival hosted a family day on the Sunday featuring Liverpool children modelling designer kidswear on the catwalk such as Melanie Louise designer childrenswear.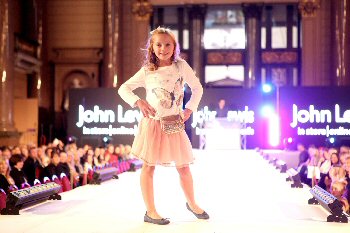 High Street brand John Lewis launched its new contemporary childrenswear brand Margarita Kids and footballer's wife, fashion designer and star of The Real Housewives Of Cheshire, Leanne Brown, showcased her childrenswear range Kiss Frogs.
Lauren Greene, Founder and Director of the North West Fashion Festival, was delighted with the success of the event. She commented:- "It was absolutely amazing; I couldn't have hoped for a better turn out! The highlights of the event for me were undoubtedly the Melanie Louise kids' catwalk finale which was amazing and all the performances over the weekend were brilliant. I'd like to thank all the celebrities who took to the catwalk. We have been blown away by the positive feedback and are now planning an even bigger and more exciting for 2017!"
If you attended this fashion show, please do let us know what you thought of it, via emailing our news room via:- News24@SouthportReporter.com today!

Reminder... 'V E V O L I F T' - ZARA LARSSON

ZARA Larsson will be the latest act to feature in their 'V E V O L I F T' series, joining the lineup for the annual Halloween celebration alongside 2016's LIFT acts:- Jack Garratt, Aurora, Blossoms and Izzy Bizu. The 2016 Vevo Halloween will take place at Bramley Moore Dock, Liverpool, on Saturday, 29 October 2016. Over 8 weeks Vevo.com are share exclusive new content from Zara Larsson, including:- live performances and behind the scenes footage, showcasing the extraordinary star quality that has seen the budding performer mesmerise audiences across the world in 2016.

In the past 12 months, Zara Larsson has achieved a monumental level of success that most 18 year olds could only dream of. Her platinum selling duet with MNEK:- 'Never Forget You' proved a massive success on both sides of the pond, while her Tinie Tempah collaboration:- 'Girls Like' and 'This One's For You' with David Guetta (the official UEFA 2016 anthem) were also chart smashes. She was MTV VMA nominated for 'Best New Artist' and ranked #4 in MTV's Hottest in the UK, and then there's the small matter of supporting Beyoncé on both Wembley Stadium dates of her Formation World Tour.

Hailed:- "the queen of the charts" by The Guardian back in April, Larsson's commercial success has been truly staggering. To date, her debut single 'Lush Life' has amassed over 470 million global Spotify streams, reaching #3 in the UK with a cool one million sales. Achieving a string of international accolades along the way, 'Lush Life' has firmly paved the way for superstardom for Larsson, whose follow-up single 'Ain't My Fault' is out now on Black Butter Records.

Vevo has been championing Larsson from the start, naming her 1 of 2015's Vevo dscvr acts long before her chart ascent; the starlet's transition to a Vevo LIFT artist celebrates her rise through the music video platform, from official videos, to original content. Vevo's LIFT programme launched five years ago as a way of celebrating new talent, and introducing emerging artists to a bigger audience. Each LIFT cycle spends a period of time painting a detailed portrait of its act so listeners and viewers get a fuller immersion into the artist's musical impact and cultural breadth. Through exclusive interviews, behind the scenes footage, video premieres, and intimate live shows; all exclusive to the Vevo platform. Vevo LIFT has featured some of the biggest acts in the world including Bastille, Sam Smith, Years and Years, James Bay and Wolf Alice, giving fans access to the artists' influences, stories and exclusive content before any other platform. For more information visit:- Vevo.Com or visit them on Twitter and on Facebook.
Southport Cruisers issue Local Charity Christmas Run Donation Appeal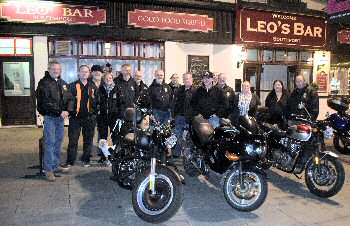 THE Southport Cruisers are holding the annual club Christmas Charity Run, on Sunday 11 December 2016. This year the club will be setting off from Leo's Bar, on Neville Street, Southport, at 11am and taking sweets and money to Clumber Lodge. More on this in next weeks issue, but if passing Leo's Bar, please do drop donations in for the care home for children and young people, marked for the attention of the Southport Cruisers Christmas Run Appeal. If you do not know, Clumber Lodge offers vulnerable, traumatised and disadvantaged children and young people of all ages and abilities, who have been assessed as needing the positive experiences and therapy that a residential setting can provide.
Halloween Specials at West Lancashire Light Railway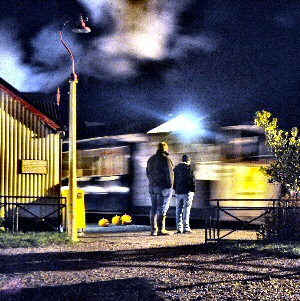 THE West Lancashire Light Railway are inviting you to join them for family fun on the railways scary rides this Halloween Eve, on Sunday, 30 October 2016. Trains will run throughout the day, from 10:30am to 4:30pm. The Halloween Specials will be running in limited numbers from 5:30pm. No booking is required, but a discount is available for those of you in fancy dress! For further information contact West Lancashire Light Railway on:- 01772 815881 or visit:- WestLancsRailway.Org.
Incident on Booth Street, Southport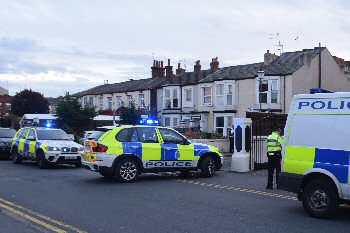 MERSEYSIDE Police have confirmed that 2 men had been arrested following an incident on Booth Street Southport, on Monday, 24 October 2016. Officers were called at around 4:10pm to a report of a disturbance in the Street, by members of the public who had reported that 1 of the man had been seen with an axe. Officers attended and 2 men, aged 22 years and 36 years, both from the Southport area, were arrested on suspicion of Affray. Officers also recovered an axe, which has been forensically examined. Both arrested men have since been released pending a disposal decision (OOCD). An enquiries is ongoing to piece together the full circumstances of the incidents. CCTV is being examined and witnesses spoken to. If anyone has information that relates to this incident, please contact Merseyside Police on:- 101 or Crimestoppers on 0800 555 111.
Appeal following attempted cash in transit robbery
MERSEYSIDE Police Detectives are appealing for information following an attempted cash in transit robbery this afternoon, Tuesday, 25 October 2016. Officers were called at around 3.15pm to reports a male offender had approached a security guard outside Barclays Bank on Stanley Road in Bootle and tried to steal a cash box before making off on foot towards a road at the side of Shoe Market. He is described as a white male, aged between 20 to 25 years of age and wearing a balaclava and dark clothing. The guard was able to return to his van uninjured. Enquiries are ongoing and CCTV is being sought and the scene has been forensically examined. Any witnesses will be spoken to. Detective Inspector Paul Nilsen said:- "This happened on a main road that runs through a busy shopping centre. I believe there would be a lot of people using the shops and local businesses who may have seen this male running away from the area or may have information to help us trace his whereabouts." Detectives would urge anyone who has any information about this incident is asked to call:- 0151 777 3046 or Crimestoppers anonymously on:- 0800 555 111.