Young people's mental health the focus at community event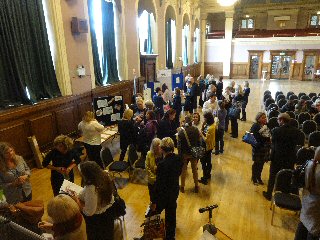 OVER 80 people interested in the health and wellbeing of local young people came together at a recent showcase of Wirral mental health services at Wallasey Town Hall.

The event, hosted by local mental health providers Cheshire and Wirral Partnership NHS Foundation Trust (CWP), aimed to help the region's teachers, healthcare professionals and voluntary workers understand the work of Wirral Child and Adolescent Mental Health Services (CAMHS), and shone a light on key projects in Wirral that are currently promoting the mental health of young people in the community.

The day intended to create a shared understanding of the government's recent:- 'Future in Mind' initiative throughout the local community, which aims to transform the way child and adolescent mental health services (CAMHS) are delivered across the country.

Local projects under the spotlight at the event included the work of CWP's Wirral Primary Mental Health Service to support Wirral schools and communities and the launch of the Trust's Next Step Cards: a unique card-based resource designed to support the communication of vulnerable young people.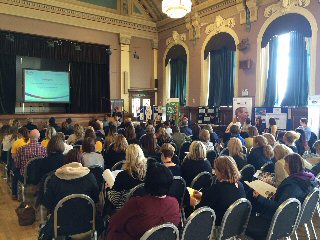 Sallie Taylor, Clinical Services Manager for CWP Wirral CAMHS, said:- "Our event was a fantastic opportunity for people involved in supporting the wellbeing of young people in Wirral to discover what is going on locally and share best practice ideas. As the providers of young people's mental health services in Wirral, we are committed to creating a system that brings together the potential of the NHS, schools, social care, parents and carers, the voluntary sector and, of course, children and young people. This is our challenge with Future in Mind."

Emma Pennington, Learning mentor at New Brighton Primary School, was in attendance on the day, and said:- "It was an interesting and informative afternoon which has opened channels for our school to enhance the wellbeing of our pupils. I have made lots of links with other professionals and this would not have been possible without this service."

Nationally, 1 in 10 young people require direct support or treatment for mental health conditions, with 75% of adults with mental health conditions experiencing symptoms before the age of 18. For more information about CWP's website.

After Dark scare attraction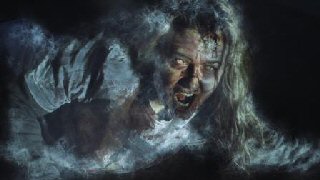 AFTER Dark scare attraction's 'Zombie Zoo Wardens' hit the streets as Pleasureland's 'Happy Halloween Hits Right Note With Families.' Guests at Southport Pleasureland's 'After Dark' scare attraction VIP preview got more than they bargained for when the lights cut out during the welcome drinks reception. When the lights came back up guests were face to face with flesh hungry zombies. The shocks didn't stop there. 2nds later an armed SWAT team wearing black tactical vests stormed the reception and 'shot dead' the zombie infiltrators. Before guests could get their breath back, the evening's niceties were over and they were on their way to the park's 'Zombie Zoo' for full emersion in an unforgettable terror experience. Reviewers rated the park's scare attraction a monster hit with straight 10's for fear factor and praised the organisers' ability to deliver a full adult scare experience away from its daytime family friendly Happy Halloween event. This weekend, Pleasureland 'Afte Dark's' new 'Zombie Zoo' wardens will be out and about across the region with advice on how to thwart zombie attack as Halloween approaches, and the best ways to protect yourself 'After Dark'. 'The Zombie Zoo' is just one of the scare houses within the attraction and is housed in the old Southport zoo. The scare attraction runs up to and including:- 31 October 2016. Park owner Norman Wallis said:- "Just as we have rides for grown-ups and rides for little children, we've developed an entirely self-contained scare theme for older teens and adults; away from the bright and fun spooky stuff for young kids during the day. Happy Halloween has proven itself a firm favourite with families and we want that to continue.... Plus we've invested more in it again this year. The park has something to offer everyone this month, day and night."

Happy Halloween opens in the morning and closes its doors at 5pm. At 6pm the park's 'After Dark' scare attraction is open for older teens and adults. £25 advance tickets for 'After Dark' include all scare elements and unlimited use of the rides until the park closes for the 2016 season... SouthportPleasureland.Com.
2 amazing venues, 2 horrifyingly good line ups for Spookport 2016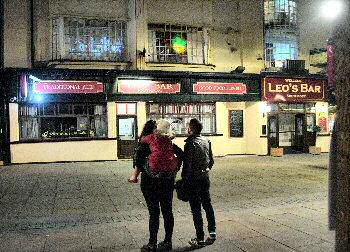 AT the Fox and Goose and also at Leo's Bar in Southport, it will be one hell of a weekend! Starting at the Fox and Goose on Friday Night, with the amazing Hey Pixies, then on Saturday, it's The Puls, for Sunday it's going to be one fearsome night with a Horror Quiz and Cosplay, with prizes... And to round it off for Halloween, On Monday its the Halloween Wedding!!! At Leo's Bar we have a light projection window for all you to watch... Also the venue is hosting a Spookport party on Friday Night, plus lots of other ghostly things though out the Spookport Weekend and on Halloween itself... So are you going to step out and play? See you in the Fox or at Leo's this Halloween!