CO-OP to serve up its newest store in Formby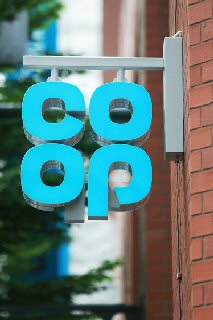 THE Co-op is serving up its newest food store, in Formby, next month with a near £600,000 investment which is creating 20 new jobs. The new store, which will be located on Queens Road, is expected to launch, on Thursday, 17 November 2016. It will open between 7am to 10pm and include an in-store bakery and a focus on fresh, healthy foods, meal ideas and essentials.

The new store will also bring a funding boost to local community groups through the Co-op's new Membership scheme. Co-op members receive a 5% reward on purchases of Co-op own-branded products and services, with a further 1% going to local causes and groups to make a difference in the community.

The Co-op will also appoint a Community Pioneer, a member of the food store team working to foster involvement in community activities, from local fundraising to working with charities, schools and voluntary organisations to contribute to local life.

The retailer is holding an event in the Gild Hall, Formby, between 2pm to 6pm, on Monday, 7 November 2016, where members of the community can find out more about the Co-op, the benefits of Membership, and enjoy some food samples.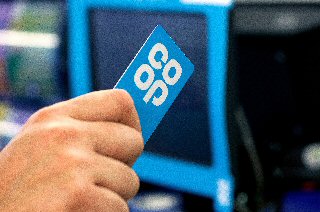 Helen Horsley, Store Manager, said:- "We are delighted to be making such a significant investment in Formby, to be opening the Co-op's newest food store is an exciting time for the whole team, our aim is to establish the store as a local hub and we are looking forward to serving the community. The Co-op is moving forward with a clear purpose and momentum; delivering a compelling, convenient and co-operative experience for our members and customers. Our return to the 'clover leaf' design logo, 1st used in the 1960's, links to a time when people really understood how they could be co-owners and members of their Co-op, and how a strong Co-op could help to create strong communities. And, what better way than to give back to communities as a reward for shopping with us. Our members have an opportunity to make a difference locally simply by using their Co-op card when they shop with us and provide much needed funding for organisations who contribute to improving local life."

There will be offers and promotions in and around the new store to mark its launch. And, students in Formby, who hold a NUS extra card, will receive a 10% discount off their groceries in the store.

The Co-op won 4 major awards in the 2016 Retail Industry Awards, including:- 'Convenience Retailer of the Year.'

Earlier this year the Co-op was described as the fastest growing non-discounter food store according to retail industry data released by Kantar Worldpanel.

Future looking bright for neighbourhood justice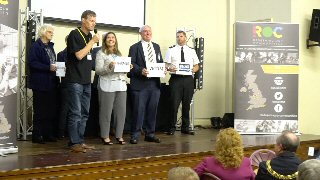 MORE than 120 people packed into Wirral Christian Centre to learn more about neighbourhood justice. The national charity Redeeming Our Communities (ROC), along with Wirral Council's Community Safety Team and Merseyside Police hosted a community consultation event called a ROC Conversation. As well as discussing how 'restorative justice' can be a real alternative to Court proceedings in some cases, the event also served as a platform to re-launch the Wirral Neighbourhood Justice Scheme.

The scheme had been successfully piloted over the last 2 years and a decision was taken by Wirral's Community Safety Partnership to commission ROC to deliver the service in the borough and build on the solid foundations that have been laid. Cllr George Davies, Wirral's Cabinet Member for Housing and Community Safety, said:- "The restorative justice approach is proven to reduce re-offending rates, stop conflict from escalating and minimise the harm caused to victims. It also gives victims of crime, or those on the receiving end of anti social behaviour, a sense of closure. This works in tandem with existing enforcement processes, helping resolve issues and preventing reoccurrence. We are delighted with how the Neighbourhood Justice Scheme has been running in Wirral and with ROC on board we are confident it will continue playing a vital role in helping the council achieve our pledge to ensure our communities are safe."

Cllr Davies played a part in a role play exercise at the event, demonstrating how restorative justice fits into the criminal justice system. He played an alleged victim in a dispute, while Chief Superintendent Ian Hassall took the role of the police officer called to the scene. 1 of the scheme's current volunteer facilitators, Debi Gould, went on to describe a recent neighbour dispute which was successfully resolved at a face to face meeting.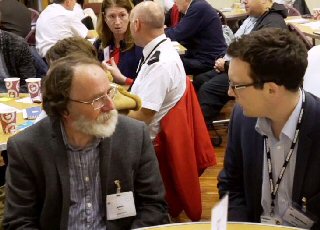 Another of the event's aims was to attract new volunteer facilitators for the scheme, who will be trained in restorative justice, over 3 Saturdays, over November 2016, and also a part time paid Co-ordinator for the project. A number of people came forward as a result of the 'conversation' and ROC are confident all 12 volunteers will be in place in the next few weeks. Cllr Davies added:- "The involvement of communities and individuals is central to the success of this scheme so I'm encouraged by the number of people who have come forward and expressed an interest in becoming a Restorative Justice practitioner and getting involved in tackling the kind of low level crime and nuisance which can blight communities."

Wirral's Mayor, Cllr Pat Hackett, officially opened the event and welcomed everyone while Debra Green, the founding Director of ROC, described how her organisation has been working towards safer, kinder communities in partnership with other agencies and faith groups since 2004.

The evening also included a time for 'Celebrating the Good'; mapping all the great activities that are already happening in the Wirral. Merseyside's Police and Crime Commissioner, Jane Kennedy, and Mark Camborne, Head of Corporate and Community Safety at Wirral Council, were among those who are providing their support.

If you require further information about the ROC Restore project, please contact Andy Bell for further information on:- 0161 393 4511. Video of part of the ROC Conversation can be viewed on:- Vimeo.Com.