67% of Brits have no idea what their credit card interest rate is, finds survey...
IT'S the little rectangle of plastic you keep in your wallet just in case, and it comes in handy when you don't have enough cash for a purchase. But are you actually using your credit card the right way? If you're lucky enough to be granted one with a decent sized credit limit, you might think you have to keep it just for big ticket purchases, like a kitchen, exotic holiday, or even a car. Sometimes you might even use it to get cash out, or use it to pay off other debts, depending on how your finances are fixed. But actually, you might be surprised to find out you're using your credit card all wrong!

Credit report and score website MyCreditMonitor surveyed 1,500 people to find out how they use their credit cards and the results showed that 63% of the population are not using them in the right way! Even bigger is the amount of people: 67% of the respondents indicate that they have no idea what the interest rate on their current credit card(s) is; which, if not paid off in full every month, could work out to be extremely expensive. Darren Pickersgill, an Independent Financial Adviser (darrenpickersgill.2plan.com) told MyCreditMonitor what the right and wrong ways to use a credit card are. "From the various ways in which consumers can use credit cards, the survey found that most of the respondents were using theirs incorrectly unbeknownst to them." Here is what the survey has found along with Darren's tips to help you manage your credit card(s) correctly.

Wrong Usage....

27% of the respondents use a credit card to make big purchases (like a kitchen or a wedding, instead of getting a loan):-

Darren's tip:- "Using a credit card for expensive purchases like this is probably not the best idea. To start with, the high interest rate on most cards (excluding offers) means the debt could cost you more and take longer to pay off than other forms of borrowing (like loans, finance etc.) Also, such a large purchase could use up a high percentage of your available credit, which may mean your credit utilisation percentage becomes more significant."

11% of us only make the minimum payment.

Darren's tip:- "This can mean that your debt takes a lot longer to pay off and will end up costing you a lot more, as you will typically be paying interest on the interest each month. Even if you can't pay off the full amount due each month, paying as much as possible may help to significantly reduce the amount of time it takes to pay off the debt, and how much it could cost you."

12% of us use credit cards to withdraw cash.

Darren's Tip:- "Using your credit card to withdraw cash can attract a higher rate of interest than using your card for purchases. On top of that, you are often charged a fee for a cash advance and the interest is usually charged from when you withdraw the cash; so you don't get the normal 45 to 60 day interest free period that you would get for making purchases using your credit card. Also, all of the above will typically apply to cash withdrawals with your card, transferring cash from your card to a bank account, purchasing travellers' cheques or foreign currency, and using your credit card for gambling or betting (a bad idea for other reasons) could all be classed as cash advances."

9% of us use our credit card to pay off other debts.

Darren's Tip:- "Some people may be left with no choice but to pay off other debts with a credit card, but this should be avoided, if possible. The main reason being that credit card interest rates tend to be a lot higher than other forms of borrowing (like loans and overdrafts for example), so unless you can pay it off quickly, or you are taking advantage of a card with a balance transfer or a low interest holiday loan offer, using your credit card will probably mean the original debt will end up costing you a lot more."

4% use as much of their credit limit as possible.

Darren's Tip:- "This is where understanding credit utilisation becomes important, i.e. how much of your credit limit have you used up. The higher your credit utilisation percentage, the more likely lenders are likely to think that you 'need' to use all your available credit, and that you could have issues repaying your debt."

Right Usage....

Only 37% of Brits use their credit cards the 'right' way, for day to day expenses, then pay the total off each month.

Darren's Tip:- "Using your card this way has a number of benefits, depending on the card. 1st of all, you'll probably be able to take advantage of a reasonable interest free period (typically 45 to 60) days, so if you pay your debt in full each month, it won't cost you anything. Secondly, using a credit card for your purchase can provide you with a certain level of protection against issues of fraud (it's not your money that gets taken it would be the credit card companies, who will take action to get it back), and you may benefit from other features such as extended warranty period and cashback bonuses."

"I think these results will surprise a lot of people," says Sati Dhanjal, Vice President at MyCreditMonitor. "We traditionally think that we should keep our credit card for those 'big' purchases, rather than do smaller things like buy groceries, or travel tickets, which we would be more realistically able to pay off at the end of the month, avoiding huge fees. Hopefully, following Darren's advice, people will think about adjusting their habits."
2 charged over Church burglary
MERSEYSIDE Police have told us that Danny Arthur James Hawkshaw, 22, from Southport and Gregory Neil Hawkshaw, 45, of fixed address, were both arrested and charged with burglary at St John's Anglican Church, Liverpool Road, Ainsdale. Both have appeared at South Sefton Magistrates Court, on Friday, 21 October 2016.

Small grants can help people launch their 'bright ideas' for Wallasey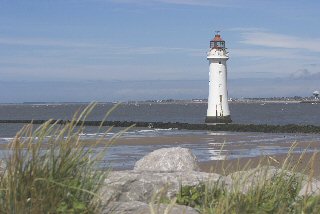 WALLASEY Constituency Committee is inviting groups to bid for cash to fund community projects in the Wallasey area. A total of £20,000 has been made available to voluntary, community and faith groups and not for profit organisations. Bids up to a value of £1,000 are invited for projects that focus on improvements in 1 or more of the Committee's 3 priority areas:- personal wellbeing, economic wellbeing and neighbourhood wellbeing.

The closing date for submissions is noon, on Friday, 9 December 2016.

Wallasey constituency includes the wards of Moreton West and Saughall Massie, Leasowe and Moreton East, Liscard, New Brighton, Seacombe and Wallasey. Cllr Bernie Mooney, Chair of Wallasey Constituency Committee, said:- "Wallasey Constituency Committee acknowledges the incredibly valuable work that local groups and organisations undertake in their communities. This funding will help groups to continue and add future value to that work."

Further guidance is available online at:- Wirral.Gov.UK/Wallasey.
Queensway Tunnel weekend closure to allow for essential maintenance works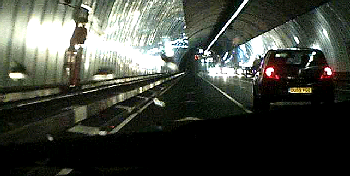 DRIVERS are advised to avoid the Queensway (Birkenhead) Tunnel while a weekend of essential maintenance work is carried out over November 2016. The tunnel will be closed in both directions, between 9pm, Friday, 11 November and 6.30am, Monday, 14 November 2016, to allow for essential repair work to take place. Drivers are advised to use the Kingsway (Wallasey) Tunnel which will be open during this period, but to allow for extra journey times in case of delays. The essential works involve replacing the drainage systems which are situated at both the Liverpool and Birkenhead Tunnel entrances. The drainage systems run across all four lanes which is why the Tunnel needs to be closed. During the works, drivers and bus users are advised to check the travel updates section of the Merseytravel website which includes details about bus service changes and diversions, rail engineering works, changes to Mersey Ferries, plus Mersey Tunnels closures. Head of Asset Management Tony Killen said:- "This work needs to be done and unfortunately it cannot be completed without a full closure of the tunnel. However, we have carefully considered the timing in of this and we chose this weekend as it would be quieter in terms of no local football matches or major events, minimising disruption for our customers In addition we need to get it done before we get into the Christmas shopping period and before the Wirral Loop Line Track Renewal works, so we can help keep Merseyside and the City Region moving. We apologise for any inconvenience caused and appreciate tunnel users cooperation during these essential works."
Update on murder of Blake Brown
MERSEYSIDE Police investigating the murder of Blake Brown, in Aigburth, on Monday, 24 October 2016 have issued further appeal for information. Detective Chief Inspector Mark Tivendale said:- "We are particularly interested in speaking with anyone who saw a stationary, dark coloured hatchback, in Moel Famau View, around 9.50pm, on Monday night. This car was parked South facing at the junction with Riverside Drive, with the River Mersey on the right. Anyone who saw this car or anyone acting suspiciously in the area between 9.50pm and 10.30pm is urged to contact us. If you were passing this junction in a car, Taxi, motorbike or bicycle and have recorded dashcam or headcam footage, we would urge you to come forward immediately. We also believe that a number of people were walking in the wooded area between St Michael's Road and Moel Famau View, shining torches to aid their path. Anyone who was in this area between these times may have vital information, and we also need to eliminate them from our enquiries as soon as possible."

Family tribute from Stacey Brown, the sister of Blake said:- "As a family we are deeply saddened. Blake was the heart and soul. He was loved by his whole family. He was so proud to be an uncle to his 2 nieces and nephew. Blake was a caring, helpful and charismatic person. This tragedy will have a massive effect, not only on Blake's family, but everyone who was close to him. Blake loved all forms of life, animals and nature. He will now be in heaven being spoiled again by his Nan and Dad. We will never forget Blake and the love he has for his family and friends."

If anyone has any information about the murder please call us on:- 0800 230 0600 or leave information anonymously with Crimestoppers on:- 0800 555 111.