New Brighton preparing afternoon of fun in run up to major River of Light Fireworks Event
NEW Brighton is gearing up to welcome an influx of visitors to the resort on Bonfire Night as celebrations this year focus on the spectacular River of Light event. Thanks to sponsorship from DONG Energy, free activities and entertainment are planned around New Brighton for a few hours either side of the main event in an effort to help people make the most of their time in the resort and add to the celebrations.
The fun kicks off at 3pm, on Saturday, 5 November 2016, with 'Reesey's Events' face painting at:- 'The Light' cinema, Marine Point. Until 4pm, Reesey will be painting faces of younger visitors with a firework theme.

Also from 3pm, until after the 'River of Light' is over, the Birdie VW Camper Van photo booth will be in situ at Marine Point to allow people to grab a long lasting memento of the occasion; dressed up and snapped inside an eye catching marshmallow pink coloured VW camper.

At Marine Point from 3.15pm until just after 4pm, there will be singing - first from the Vox at the Light choir, then from vocal group The Night & Days. In between times; from 3.30pm to 4.30pm; pop violinist 'ViolinAround' will be performing on Victoria Road, near to The Olive Tree.

ViolinAround will then move to the Victorian shelter in front of Fort Perch Rock, for a further performance, between 5pm and 6pm, while Vox at the 'Light and The Night and Days' move around to Victoria Road to perform near to The Olive Tree from 5.10pm until 6pm.

As the big event gets closer, the LED dance team Riotronix will mingle with the expectant crowds from 6pm until 6.30pm when the fireworks really begin on the Mersey.

Once the main event has concluded, Riotronix will be back entertaining the crowds that have dispersed in the direction of Marine Point with their illuminated dance, from around 7pm before, at 7.30pm, they support 'FlyBoardFun's Human Rocket', which will light up the Marine Lake during a ½ hour long display.

Keep your eyes peeled between 4pm to 8pm for a very pompous 19th Century sea captain and his wife, who will be sure you tell you all about their incredible seafaring skills. The couple hail from arts collective Hope Street Limited.

A selection of businesses from Victoria Road will be serving food from pop up stalls on Magazines Promenade, near the entrance to Tower Grounds including:- Cabovino Wine Bar and Tapas and Blackberry Grove.

Throughout the events at New Brighton, people will be able to go exploring from 1 end of the resort to the other thanks to a free, 'hop on, hop off' vintage bus that will be circulating between 2.30pm and 8.30pm.

Completing a loop to and from the Lifeguard station on Kings Parade, via Marine Promenade, Victoria Road and Atherton Street; for the Railway Station; the bus will pass approximately every 20 minutes (though there will be a short break in the service between 4.50pm and 5.35pm).

Shopmobility, operated by the charity WIRED, will be open to hire mobility aids during the event.

Finally, no New Brighton celebration would be complete without the Pirates; let loose and at large from The Black Pearl for the day to put a smile on the faces of young visitors.
For full details and updates about the River of Light celebrations, please visit:- CultureLverpool.Co.UK/River-Of-Light-Home.

Cheshire and Merseyside Stoptober quitters encouraged to "Keep going!"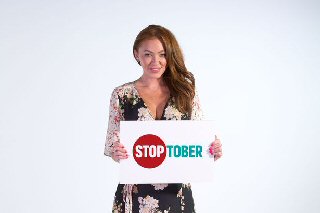 PEOPLE across Cheshire and Merseyside joined tens of thousands of people in the UK choosing to turn their back on cigarettes in October, in the mass 28 day stop smoking challenge, Stoptober.

Research shows that stopping smoking for 28 days can extend your life by up to 1 week if you remain smokefree.

The new ex-smokers across Cheshire and Merseyside are celebrating their 1st steps towards a healthier, smokefree life and are being encouraged by experts to keep going.

The average smoker has 13 cigarettes a day, which equates to 364 cigarettes every 4 weeks. Stoptober would have saved them £141 each over four weeks and if they remain smokefree, they could save £1,696 in a year.

Eileen O'Meara, Chair of the Cheshire and Merseyside Directors of Public Health Executive Board and Director of Public Health and Public Protection, Halton Borough Council said:- "Well done to everyone who has successfully taken part in Stoptober this year in Cheshire and Merseyside. We know it can be hard. If you missed Stoptober or found it difficult to stay smokefree in October, it's never too late to start your own 28 day quit attempt. Although Stoptober has ended there is still a wide range of support available. Our local stop smoking services provide free advice and support and our advisers are available throughout the year. Research shows that by using local stop smoking services you are 4 times more likely to quit than going it alone, so please get in touch for support."

Andrea Crossfield, Chief Executive of Healthier Futures, a social enterprise that helps people in Cheshire and Merseyside to live longer, healthier, happier lives said:- "Well done to everyone who has successfully stopped smoking this Stoptober. As well as saving money, everyone that managed to stay smokefree will already be experiencing significant physical improvements, including a better sense of smell and taste and more energy. Longer term, these quitters will reduce their risk of heart disease and lung cancer as well as protecting others from their 2nd hand smoke. Quitting smoking is the single best thing you can do for your health today. If you've successfully managed to stay smokefree for 28 days, keep going for a healthier and wealthier future for you and your family."

It is not too late to start your own 28 day challenge; contact your local stop smoking service for free support and advice today.
You can find your local service by visiting:- NHS.UK/SmokeFree.
Let us know if you have managed to stop smoking and what helped you by emailing our newsroom via:- News24@SouthportReporter.com.