Civic honours announced
INDIVIDUALS from the worlds of film, music, art and education are set to be honoured by the City.
An extraordinary Council meeting will be taking place, at Liverpool Town Hall, on Wednesday, 9 November 2016, is considering a recommendation that the following people become Citizens of Honour:-

► Vasily Petrenko – Under his leadership as Principal Conductor and Chief Conductor, the reputation of the Royal Liverpool Philharmonic Orchestra, and in turn Liverpool, has travelled across the world, wowing audiences wherever they travel.

► David Yates – local award winning and highly acclaimed British filmmaker who has been instrumental in bringing huge productions such as 'Harry Potter' and the 'Deathly Hallows Part 1' and 'Fantastic Beasts and Where to Find Them' to film in the City.

► James Barton – Founder of Liverpool based super club Cream and has been regarded as 1 of the most influential people in the electronic dance scene.

► Tom Murphy – a sculptor whose work can be seen across Liverpool including the iconic Bill Shankly memorial at Anfield, John Lennon located at John Lennon Airport, a tribute to the Blitz in the grounds of St Nicholas Church and Bessie Braddock and Ken Dodd at Liverpool Lime Street Station.

► Professor Michael Parkinson – an adviser to the Vice Chancellor of the University of Liverpool and Executive Director of the Heseltine Institute he is a key ambassador for the City, lecturing nationally and internationally and is also an advisor on urban affairs to organisations, such as the European Commission.

In addition, a commitment has been made to recognise those individuals who supported and made a significant and distinctive contribution to the families of the 96 people who died at Hillsborough, during their 27 year fight for truth and justice. A list of names is currently being compiled with a view to bestowing the honour on them in the near future.

Lord Mayor of Liverpool, Councillor Roz Gladden, said:- "These individuals have, and continue to, make a real contribution to Liverpool life and I am delighted that they have been nominated to receive these civic honours. Becoming Citizen of Honour is very special and gives recognition to those who have made a positive difference to the City and to the lives of those that live here."

The Citizen of Honour Awards were introduced in 2008 to formally recognise those individuals who have made a significant, exceptional or unique contribution to enriching the image of the City and/or its citizens.
To date there are 27 Citizens of Honour including Bill Shankly, Liverpool World War Two veterans, April Ashley, Dr David France and Lewis Biggs.
Who do you think should be added to the Citizen of Honour Awards? please email our newsroom via:- News24@SouthportReporter.com and let us know who and why. Sadly we do not have a say, but we will forward suggestions on to Liverpool City Council should we get any....

Home Bargains signs to Great Homer Street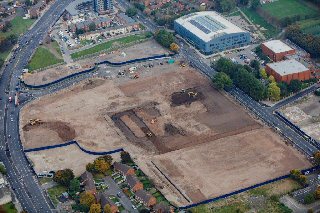 REGENERATION specialist St. Modwen has signed up Home Bargains to its £150 million 'Project Jennifer' scheme on Great Homer Street in Liverpool. St. Modwen has agreed a lease with Home Bargains to occupy a 20,000sq ft unit at the scheme's District Centre which is set to open to the public in summer of 2017. Founded in Liverpool and headquartered within the City, TJ Morris Ltd, the parent company of Home Bargains, has grown the brand into 1 of the UK's most popular and highly rated retailers.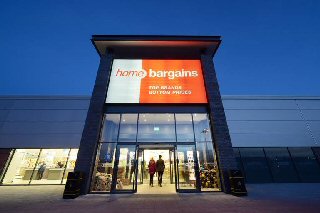 Paul Batho, Projects Director at St. Modwen, said:- "A successful, local and national brand, TJ Morris is the largest employer on Merseyside and is the largest independent grocer in the country. We're really pleased to announce its commitment to Great Homer Street where over 70 new jobs will be created. We're seeing real progress being made on site with construction work having begun on the new Sainsbury's supermarket earlier this month. Home Bargains commitment to Great Homer Street will further strengthen the attractiveness of the new District Centre. We are currently in detailed discussions with other potential occupiers and we are looking forward to making further announcements in the near future."

Joe Morris, Operations Director at Home Bargains, said:- "This is a historic location for Home Bargains. The Great Homer Street area is where our families retail roots began. We are thrilled to be opening here and welcoming new customers through the door to offer our customers top branded goods at exceptionally low prices."

Liverpool based Hitchcock Wright and Colliers are joint agents on the scheme and are currently marketing the remaining new retail space which is still available. bennett represented the tenant and are retained nationally by Home Bargains.