Merseyside Fire and Rescue Service urges safety over Bonfire period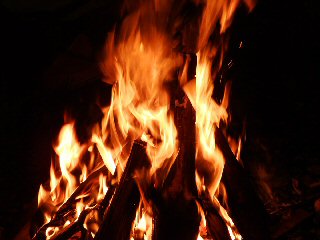 MERSEYSIDE Fire and Rescue Service is working closely with Merseyside Police and Council partners to keep people safe and reduce anti social behaviour over the Bonfire period. Everyone across Merseyside is encouraged to enjoy Bonfire Night safely by following the advice below: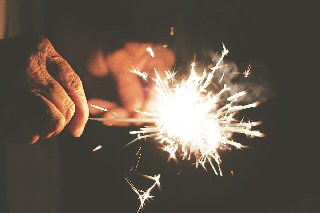 Bonfires and Fireworks...

► Please do not give anyone, especially young people, combustible materials. In addition to this, please do not flytip or leave flammable materials lying around that could be used to build bonfires.

► Bonfires are only allowed on private land with the owner's permission, and must be supervised by an adult at all times. Keep water handy, and ensure the fire is completely out before leaving it at the end of the evening.

► If a fire engine is called out to deliberate bonfires, wheelie bin fires and rubbish fires, this may delay a response to other emergencies.

► You are advised to attend one of the many organized displays held at venues across Merseyside. You can find details of all displays on your local Council's website.

► You should only buy fireworks from retailers with a registration from Merseyside Fire and Rescue Service.

► Pets can become frightened by fireworks, and should be kept indoors if possible.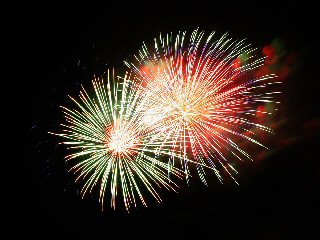 Wheelie Bins...
► Wheelie bins can become easy targets over the bonfire period. Please only put your bin out on the day of collection, and bring it back in immediately.

Hate Crime...

► Firework misuse, anti-social behaviour and arson attacks against anyone who has been specifically targeted due to the colour of their skin, their sexuality, race or religion can be classed as a hate crime and will not be tolerated. Dedicated teams are available to catch offenders.

This type of incident carries severe penalties for those who are convicted.

Bonfire removal...

► To report an unsafe bonfire, the storage of bonfire materials that need to be removed, arrange a Home Fire Safety Check or for arson prevention advice, call Merseyside Fire & Rescue Service on 0800 731 5958. Outside office hours, please leave a message with your details and a contact number.

► Fire Service Direct are providing a free home fire safety check including free smoke alarms to anyone phoning in to report bonfire materials, (normally costing £27.50 for anyone under 65) as a thank-you for helping MFRS keep the streets safe over the bonfire period.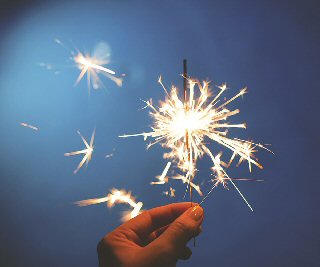 Watch Manager Steve Pratley, Merseyside Fire and Rescue Arson Reduction Co-ordinator, said:- "Merseyside Fire and Rescue Service would like everyone to enjoy the Bonfire night period as safely as possible. Organised events are the best way to watch and enjoy fireworks as they provide controlled displays delivered by people familiar with fireworks in places that are suitable. We would encourage people to take advantage of organised events rather than arrange their own at home."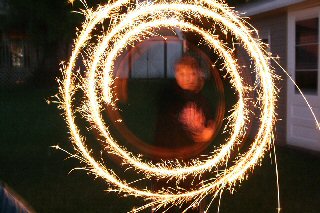 For free fire safety advice or to request a home fire safety check, call:- 0800 731 5958. Merseyside Fire and Rescue Service also provides free smoke alarms for Merseyside residents aged 65 or over.

From the Royal to the rainforest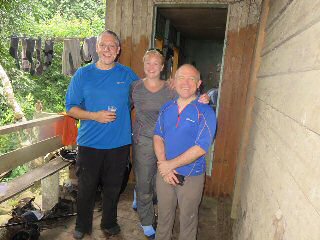 A team of Royal trekkers have completed a 9 day expedition through one of the world's largest rainforests to raise vital funds for R Charity. Royal Liverpool University and Broadgreen Hospitals NHS Trust chief executive Aidan Kehoe, deputy medical director Dr Julian Hobbs and specialist pharmacist Laura Perry all completed the gruelling 25-mile challenge through Borneo's rainforest to help raise funds for the new Royal Liverpool University Hospital. The fundraising challenge, which looks set to raise an impressive £6500, also included climbing the 13,435ft Mount Kinabalu; South East Asia's highest peak.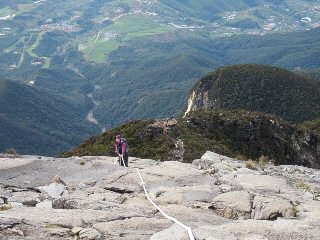 Pharmacist Laura Parry enjoyed swapping walking the Royal's corridors for trekking through the humid 130million-year-old rainforest for R Charity. She said:- "The opportunity to trek through the amazing Crocker Range National Park as well as climbing Mount Kinabalu was fantastic! The challenge definitely took me out of my comfort zone but the experience, the spectacular views and the personal reward was incredible and raising money for R Charity made all the tough moments worthwhile."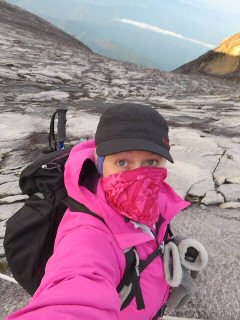 Funds raised from the trek will help to buy the latest treatments, technologies and patient comforts in the new Royal. Deputy medical director Dr Julian Hobbs said:- "The trek was a fantastic and extremely challenging experience and a great way to raise money for our appeal for the new Royal Liverpool University Hospital. I will always remember reaching the summit of Mount Kinabalu in time to see the sun rise over the rainforest."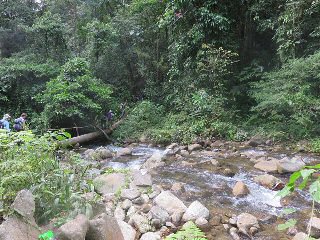 Aidan Kehoe, chief executive, added:- "We want to give the people of Merseyside access to the best possible treatment and technology and deliver a hospital the city can be proud of. Money raised will help us to buy the most advanced technologies and patient comforts, enabling us to achieve our ambition of providing the world class hospital our staff and patients need."

To find out how you can support R Charity visit the charity's website or call them on:- 0151 706 3153.
Nelson Mandela memorial planned for park
PLANS to create a memorial to Nelson Mandela, in a Liverpool park are moving forward; and the City could stage major exhibitions marking the centenary of his birth. The Nelson Mandela Campaign is aiming to create a contemporary artwork on the island at Princes Park, Liverpool 8. This will celebrate and commemorate Nelson Mandela's life and work. The campaign; which has been endorsed by the Nelson Mandela Foundation and is now its official patron, is aiming to raise £250,000 for the memorial. It has appointed art advisory team Contemporary Arts Society, the UK's leading contemporary arts advisory team to recruit the artist who will develop the design concept. It is supported by Liverpool City Council, the North West TUC and National Museums Liverpool. A fund raising event for the memorial, "Living the Legacy" will be held at Everton Football Club, on Friday, 4 November 2016, when a panel of sports stars, writers and commentators will be in conversation. Those talking part include former Liverpool FC stars John Barnes and Howard Gayle, England footballer Trevor Sinclair and Olympian Anyike Onuora. It will be compared by author Emeka Onuora. Representatives from the Nelson Mandela Foundation, including the chief executive Sello Hatang will be at the event. They are in the City to discuss proposals to bring 2 major exhibitions to the UK in 2018, as part of UN Mandela Day, with Liverpool being a host City along with London. And they also want to publish an educational comic book linked to the school curriculum. Liverpool City Council is backing both these proposals.

Councillor Steve Munby, cabinet member for neighbourhoods, said:- "The memorial will be a permanent celebration of Nelson Mandela's life and work. He was made a Freeman of the City in 1994 and it is very fitting that Liverpool should be aiming to honour him. It will also be a fantastic accolade for the City if we can stage the exhibitions to mark the centenary of his birth in 2018."

Sonia Bassey, the Campaign Director, said:- "We are aiming to create a unique artwork which will celebrate and commemorate Nelson Mandela's outstanding achievement for humanity and will bring visitors and tourists to the park. This City has a long affiliation to Nelson Mandela and the chosen space of the Island in Princes Park, that creates an opportunity to break down barriers, build bridges and create links on many levels connected to humanity and diversity. Nelson Mandela was incarcerated on an island for 18 years of his imprisonment."