Presfield High School gets new rejuvenated buddy corner and sensory garden
SOUTHPORT Prince's Trust Team 7 have been taking part in a community project over the last 2 weeks, at Presfield High School, Southport, on Merseyside. The project has involved renovating a sensory garden to make it more user friendly and interactive for the students with sensory needs. The team have also renovated the "Buddy Corner" an area designed to help people with social interaction, the team have incorporated a magnetic chalk board to encourage interaction between students.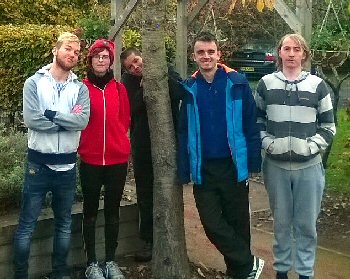 The team have completed all the planning and design for this project and raised funds to pay for all the equipment by bag packing at B&M Bargains on Lord Street. This is 1 of many challenges the team must complete during their 12 week developmental course. "Southport Prince's Trust Team 7 would like to give special thanks to Presfield High School for allowing the team to complete their community project at the School. The team have renovated the buddy corner, designed to encourage social interaction amongst students and rejuvenated the sensory garden." commented Team Leader Ben Duffy. If you know anyone who may be interested in joining the Prince's Trust Team Programme, please contact Team Leader Ben Duffy on:- 07500606740 or send him an email:- Ben.Duffy@WestLancs.AC.UK.
Warning from transport Police after guide dog traumatised when "bang snaps" thrown onto train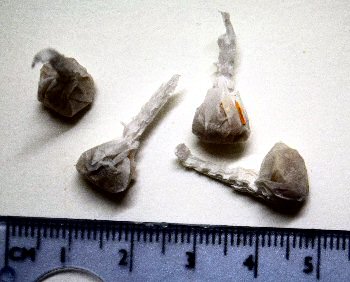 THE British Transport Police, on Merseyside, have issued a warning in the run up to Bonfire night after a guide dog was left distressed when bang snaps, a type of firework, were thrown onto a train.

The dog was accompanying its partially sighted owner on the train from Broad Green to Earlestown when the doors opened at St Helens Junction station and a group of children threw bang snaps inside the carriage, terrifying passengers.

On impact with the ground the bang snaps make a loud crack similar to a cap gun. The volume of the bang which went off in close proximity to the dog startled it and left both the dog and its owner visibly shaken.

Police are now appealing for witnesses to the incident in a bid to find those responsible. The incident occurred on Thursday, 27 October 2016, on the 5.29pm Broad Green to Manchester Victoria service.

Anyone with information is asked to contact British Transport Police on:- 0800 40 50 40, or text:- 61016, quoting reference:- '150 of 03/11/2016'. Information can also be passed anonymously to the independent charity Crimestoppers on:- 0800 555 111.

Officers are also issuing a stern warning to anyone who plays with fireworks, particularly in the vicinity of the railway, reminding them that they can cause injury and death if used carelessly or maliciously.

Pc Alex Jones said:- "In this instance the animal was left extremely distressed by a stupid prank. We believe around 6 young children were involved, aged around 12 years old. Pranks like these can go horribly wrong and result in horrific consequences. I would urge parents to speak to their children about the safe use of fireworks and to make sure they know where their children are hanging about, particularly during the winter nights. Above all else is it vital they reinforce the message that fireworks are not toys and the railway is not a playground."
We would like to point out that these caps are not illegal, but can not be sold to anyone under the age of 16. They are classed as Category 1 Fireworks under the UK classifications.

New Adventures to bring Matthew Bourne's production of 'The Red Shoes' to Salford, Manchester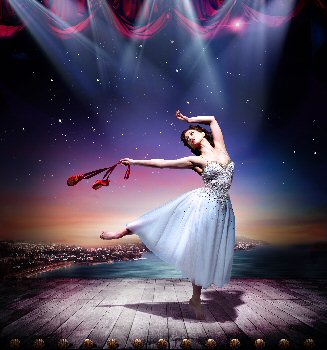 NEW Adventures will bring their World Premiere of Matthew Bourne's production of 'The Red Shoes' to Salford. The show is supported by Arts Council England and will run at The Lowry, Manchester, from 29 November to 3 December 2016. A beloved fairy tale and Academy Award winning movie, 'The Red Shoes' has seduced audiences and inspired generations of dancers with its tale of obsession, possession and 1 girl's dream to be the greatest dancer in the world. Victoria Page lives to dance, but her ambitions become a battleground between the 2 men who inspire her passion. Creating the coveted role of Victoria Page will be the Australian dancer and New Adventures Principal, Ashley Shaw. Ashley is currently wowing audiences around the UK and receiving rave reviews for her performance as Aurora in Matthew Bourne's "Sleeping Beauty". She has been dancing with New Adventures since 2009 performing many of the Company's leading female roles including:- "Nutcracker!", 'Lana' in "The Car Man", 'Kim' in "Edward Scissorhands" and the title role in "Cinderella". This will be her 1st created role in a new production. Matthew Bourne said:- "It has been a long held ambition of mine to bring "The Red Shoes" to the stage as a dance/drama. It is set in the theatrical world of a touring dance company. It is actually about dance and dancers, a world that we all understand so well. However, the film's genius is to make that theatrical world at times surreal, larger than life and highly cinematic. My challenge will be to capture some of that surreal, sensuous quality within the more natural theatre setting. It has also long been an ambition of mine to bring the incomparable music of Bernard Herrmann to the stage. It has been fascinating to discover how much of this music lends itself to story telling through dance and this production will, I believe, be the 1st full length ballet to celebrate his unique music."

Matthew Bourne's magical new adaptation of the legendary Powell and Pressburger film reunites him with his regular collaborators and New Adventures Associate Artists and the team that brought you the world wide hit, "Sleeping Beauty"; Lez Brotherston (set and costumes), Paule Constable (lighting) and Paul Groothuis (sound). This World Premiere is set to a new score arranged by New Adventures Associate Artist, Terry Davies using the mesmerizing music of golden age Hollywood composer, Bernard Herrmann (most famous for his collaborations with Alfred Hitchcock, Orson Welles and Martin Scorsese), whose work ranges from the witty and playfully robust to the achingly romantic and bittersweet. An intoxicating drama where life imitates art with fateful consequences; The Red Shoes will dazzle your senses and break your heart.
Family pay tribute to young mum killed in a road traffic collision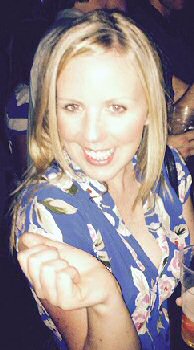 MERSEYSIDE Police were called to College Road, Crosby, following reports of a fatal road traffic collision, on Friday 28 October 2016, involving a Toyota Auris and a pedestrian. The pedestrian was 33 year old Lauren Johnson. She was taken to Hospital following the collision, but was sadly confirmed as deceased a short time later. We are informed that the driver of the car is helping Police with enquiries.

Lauren's family have issued the following statement as a tribute to the Mum of 2. They said:- "Never was there a time when Lauren put her own thoughts and feelings ahead of those of others. Such selflessness is a rarity these days; that coupled with absolute beauty, humour, and an unrivalled set of principles and morals meant Lauren truly was 1 in a million. A daughter, a sister, a best friend to many, a Wife and a Mother to 2 beautiful young children; Lauren was the picture of happiness. Full of dreams, hopes and aspirations, not just for herself, but for her children too. In an instant Lauren has had her dreams and future snatched away from her, and the glue of this family has been forever broken. But, her absolute determination, selflessness and inspiration means that her 2 children have had the most wonderful start to life, loved in a way only a Mother could love. We will strive as a family to make sure Laurens memory and strength of character lives on in everything we do. Our beautiful children will know all about their Mummy`s smile, success in every aspect of life, and will know just how this truly special Mother embraced all the challenges she faced in a head on and positive manner. Most importantly, Lauren's children will always know how happy they made her. Our family will never get over this, but the kindness of the local community is appreciated and the kind words and actions are both humbling and overwhelming. We ask that during this time we are left to grieve in private and figure out our new life."

Constable Kurt Timpson from the Merseyside Police Roads Policing Unit said the investigation into this tragic collision is still in its early stages and they have appealed to anyone who witnessed it, or has any information and has not yet spoken to them, to contact MSOC Roads Policing on:- 0151 777 5747 or Merseyside Police on:- 101. You can also call Crimestoppers on:- 0800 555 111 with any information on this incident. Constable Kurt Timpson has reiterated that whilst the family are very grateful for the support shown by the local community, they do ask for privacy at this time.