Cabinet gives green light to new resort investment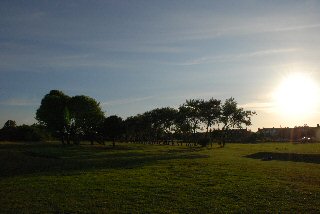 WIRRAL'S Cabinet have agreed the next stage in plans to build a championship links golf course, academy and resort. Last month's decision was deferred while more information was provided to cabinet members, including a presentation from potential operators Celtic Manor. Cabinet gave the 'thumbs up' for 600,000 to be invested in a series of surveys, geo-technical reports and further commercial and legal recommendations so the proposal can move ahead.

Cllr Phil Davies, Leader of Wirral Council said:- "The Hoylake Golf Resort will be a major destination for visitors to Wirral from around the World. We will see a ?190m development including a luxury resort and hotel destination together with the country's only municipal golf course designed by legendary golfer Jack Nicklaus."

Commenting on the deferral, Cllr Davies said:- "We wanted to be satisfied our investment, only 0.3% of the overall development, represented good value for money so we took the extra time available. We are now looking forward to moving ahead to the next stage of this exciting scheme. I would like to stress once more, we will consult comprehensively with Wirral residents as the proposals and plans develop."

In July 2015, Cabinet agreed to appoint the Joint Venture Group of legendary golfer Jack Nicklaus as its preferred development partner, and will now be asked to enter into a Framework Development Agreement, to enable the Jack Nicklaus Joint Venture Group to begin drawing up a comprehensive Funding Strategy, to be presented to Council at a later date. The plans also include:- a luxury hotel, conference centre and Links Academy to support Wirral's ambition to be the Capital of UK Links Golf.
New Sexual Health Services for South Sefton
NEW arrangements for Sexual Health Service and advice are now in place across Bootle. This follows the unexpected news that the service had to leave Bootle Health Centre, in Park Street. Staff have been working to establish another base within the area since October 2016. Additional Sexual Health sessions are now available for people of all ages at The May Logan Centre, Knowsley Road. Please check our website for days and times. In addition to these, there is an emergency contraception clinic (morning after pill) at the Bootle Health Centre, between 1.30pm and 4.30pm, on Monday's. There is also a new appointments only Sexual Health Clinic (STI Treatment and Screening) at the May Logan Centre, on Friday afternoons, between 1pm and 4pm. Please call on:- 01704 513303 in order to book your appointment. Liz Kay, Sexual Health Promotion Service Lead, said:- "Some of these times may change on a weekly basis, so it's a good idea check our website on a regular basis, if you're thinking of coming along. Some community Pharmacists also deliver free emergency hormonal contraception; the morning after pill; these are also listed on our website."

Calling All Flood Risk and Coastal Management Students and Professionals!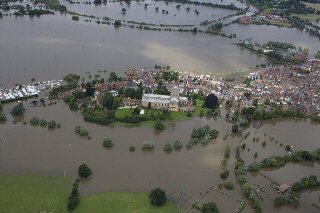 ALL students enrolled in subjects relating to Flood Risk and Coastal Management (FCRM), and young professionals who have been working in this area for no more than 3 years are invited to engage in the Flood and Coast YouTube Challenge. In response to the severe flood disasters throughout the country in the last couple of years, Flood and Coast Exhibition and Conference was convened by the Environment Agency and has become the UK's largest gathering of FCRM professionals in an effort to make real progress into preventing and alleviating UK flooding and coastal erosion. The organisers would like to invite all students and young professionals enrolled on courses in these subjects to produce and submit a relevant, creative and interesting video to show on screen at:- 'Flood and Coast 2017', taking place in Telford, from 28 March to 30 March 2017.

Grant Collier, 1 of the event organisers commented:- "We are aware that there are a growing number of students and young professionals involved in Environmental, Flood and Coastal Risk Management courses and we are very keen to get them involved to hear their perspective and ideas for the future of flood prevention, risk and resilience."

Flood and Coast's YouTube challenge invites videos illustrating any aspects of Flood and Coastal Risk, Resilience and Response primarily relating to 1 of the main event themes:-

► Infrastructure.
► Community Resilience/People and Property.
► Changing Climate.

This is a perfect opportunity for students to get noticed and to engage with the visitors, speakers and exhibitors at the event who will include:- representatives the Environment Agency, local authorities, engineering consulting companies, utility companies, infrastructure owners, businesses, emergency services and community flood groups; all of which are also invited to attend.

There will be 1 winning video in each theme, and these will be shown on the event website and on screens at the event in Telford.
Each winner will be invited to travel to the event for 1 day and capture aspects of the event on film. Travel and subsistence will be paid for by the organisers.
Entrants must script, shoot and edit their video, which should be between 1:30 and 2:30 minutes. Entries must be uploaded to YouTube, with a link sent to the event organisers.

The deadline for entries will be on Monday, 30 January 2017, and winners will be notified, by Friday, 17 February 2017. Full details can be found at online or can be got via sending an email to them.