Michael Ball and Alfie Boe's 'Together' Tour stop off in Liverpool
Photos and review by Jo Forrest,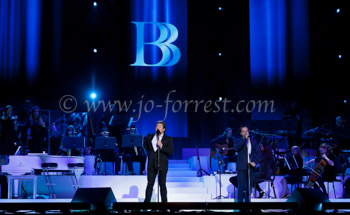 2 of the greatest voices in the world, the nation's leading musical theatre star, Michael Ball and the nation's favourite tenor, Alfie Boe have both preformed at the Liverpool ACC, on 17 November 2016. The tour comes on the back of the release of a joint album, called:- 'Together.' The pair released it in October 2016 and has since been visiting a wide range of venues. Many have said that the their new song:- 'A Thousand Years' is so moving and have also raved about:- 'Bring Him Home.' Many have been saying that this concert was amazing and hearing both of the songs had been preformed live, was the "Icing on the cake!" as 1 audience member put it. For more information about both the new album and also the show go to the musical star's website We are told that the last date is the 14 December 2016, of this tour, at the Blackpool Opera House. But you have lots of other opportunities, including London at 2 venues on 8 December and 9 December, plus, Bournemouth, Glasgow, Manchester, Birmingham, Newcastle Upon Tyne to name a few...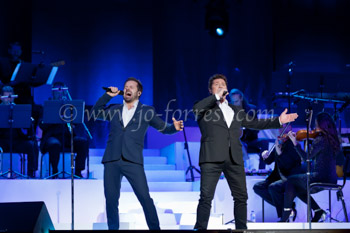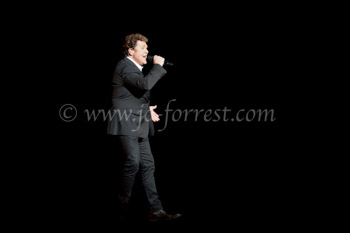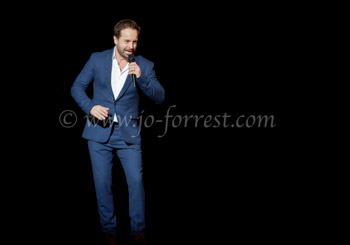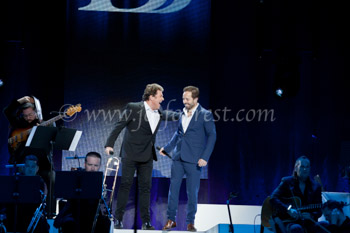 Josh Widdicombe has visited Liverpool
Review by Jo Forrest,
ALTHOUGH becoming a familiar face on our TV screens as well as being a panellist on 'Mock The Week,' this is the 1st time I had seen Josh Widdicombe perform his live stand up show and I wasn't disappointed. A show of 2 halves, the 1st ˝ is opened by his support Ivo Graham, an Eton educated comedian who, amongst other topics covered, compared his new girlfriend to Amazon Prime by forgetting to cancel after the free trial was up, and discussed awkward family holidays at the age of 25 with glass walls in the bathroom.

Coming on straight after the support, Josh immediately started engaging with a few members of the audience at the front, in particular finding amusement in the fact that 1 15 year old, from Manchester, hadn't seen the millennium. This quickly progressed into the usual relatable experiences of day to day life that ordinarily you really don't think a great deal about. He talks about a range of subjects from the joys of owning a contactless debit card to the frustration of having to use your pin when it doesn't work to being asked if the card had a nickname to which he retorts:- "what like Visa Geezer?" He manages to cram a lot into the 1st ˝ of the show talking about holiday souvenirs, both receiving and being asked to bring them back, to shop bought naan, cheese scales and curry scales.

After a short break Josh returns with red wine in hand to talk about growing up in Dartmoor and the myth of the "Hairy Hand" that used to steer you off the road, made funnier by the fact his friend described it as invisible. He talks about his fear of flying and having to travel on the sleeper from Edinburgh recalling, in horror, how, with ninety minutes to kill, he decides he will have a go on one of the massage chairs, an experience he compares to being sexually molested on a public thoroughfare opposite the women toilets.

Bringing the show to a conclusion with 3 hilarious facts about life in Exeter as passed down from his mother, it may have been a long overdue visit to Liverpool, but Widdicombe proved himself to be 1 of the top UK comedians on the circuit.

Jess Glynne at the Liverpool ACC
Photos and review by Jo Forrest,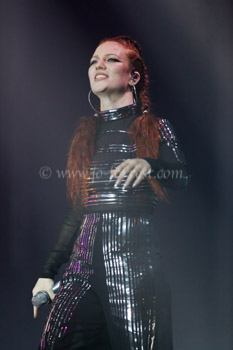 ALL across the UK it has been a similar story as Jess Glynne plays to sell out arenas on her 'Take Me Home' tour. The Echo Arena in Liverpool, her latest stop on the tour, is no different. Following sets from 2 support acts, Raye and Wretch 32, Jess Glynne takes to the stage opening this family friendly show with:- 'Don't Be So Hard On Yourself' accompanied by an explosion of glitter confetti.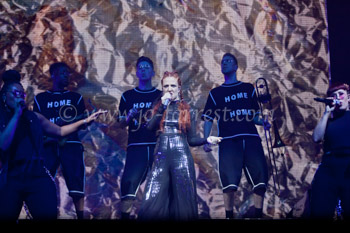 It's all a far cry from 2 years ago when nobody knew who Jess Glynne was before that all changed as her debut single, 'Rather Be', turned her into a fully fledged, arena filling superstar by hitting Number 1 in the UK Singles Chart before going on to become the 3rd fastest streamed song of 2014. Airing songs from her hit debut album:- 'I Cry When I Laugh', the evening had a distinct party feel to it with Jess entertaining the audience throughout with a string of hits backed by a big band and a set of backing dancers. Midway through the show, a quick costume change saw the singer reappear in a full length sequinned coat before heading towards the finale of the evening with hits such as:- 'Right Here' and 'Big Love.'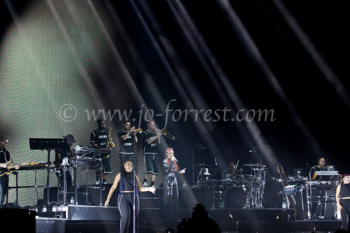 At just before 10:30pm, the night ended as it had started with the pop star making her exit leaving an ecstatic crowd very satisfied and drenched in confetti.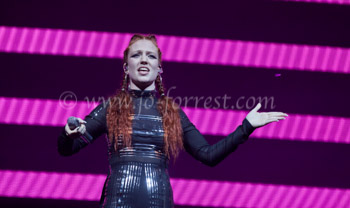 Click here to see related news report in this edition.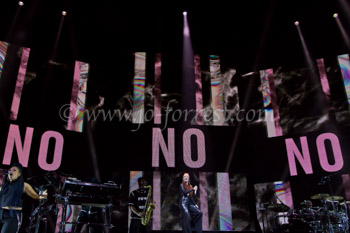 Don't miss the Formby Christmas Lights Switch On, on the 1st Sunday of Advert !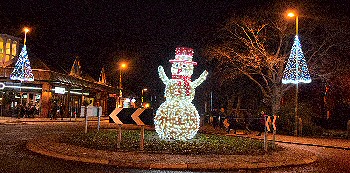 THE installation of Formby Village's Festive Lighting has been taken place over the last few weeks by The Christmas Decorators. They have been working hard to get things ready to twinkle and eliminate the Village Centre, following a massive fund raising drive by Pat Wordley and the Formby Christmas Lights Group. We have already revealed that the Snowman is back, but who will turn them on? We can announce that this year the organiser has managed to get no other than Liverpool star Ray Quinn! Plus Britain's Got Talent 2011 finalist Steven Hall... Others will be announced on the day, so not to spoil the surprise! With lots to see and do, from fun rides on a steam train to rinds on a small fair ground, live music from 3 well know local choirs, a mini nativity play and lots more... This will be a day packed full of festive fun, from 12 noon to 6:30pm. The big button with Santa will be pressed at 5pm on the dot! Also local radio, Sandgrounder Radio will be blasting out some tunes! Plus don't forget to pop into this year's switch on organisers venue, Woodward's Wine Bar, who are sponsoring children's charity Variety, for a warm up of some Mulled Wine as well...!