Chester campaigners recognised for saving their local pub in new CAMRA award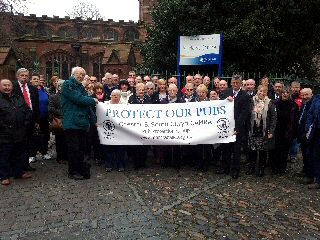 CAMPAIGNERS in Chester who saved a valued local threatened with closure have become finalists in the Campaign for Real Ale's (CAMRA) 1st ever Pub Saving Award. The Centurion Pub faced sudden closure when Admiral Taverns sold it to a property developer in October 2014 with the intention of demolishing the pub to build a new care home. The pub, which was built as a community local on a housing estate 50 years ago, has provided a hub for the community for many years.

CAMRA was particularly impressed by how the Centurion Community Action Group (CCAG), with the support of the local CAMRA branch, banded together to raise a huge number of objections to the plans, persuading the local Council to refuse the application. The decision was appealed to the Planning Inspectorate but ultimately upheld, giving the campaigners a chance to bid for the pub themselves. In the space of a fortnight, the community raised a staggering £21,000 to pay for 3 months' rent in advance and are now running the pub under a 12 month lease with the hopes of purchasing it in September 2017.

Since being re-opened by the community the Centurion has been thriving, offering a range of real ales on draught as well as social opportunities ranging from weekly quiz nights, coffee mornings, car boot sales, training courses, group meetings for local associations and events including birthdays, christening parties and funeral wakes.

The Pub Saving Award was launched by CAMRA this year to recognise communities who have successfully rescued local pubs from closure. The Centurion Community Action Group will be presented with an award on the 10th December at 8:00pm at an event open to the media.

Trevor Jones from the Centurion Community Action Group says:- "The CCAG are delighted to have been given the opportunity by Admiral Taverns to show that the Centurion is a viable much needed and loved pub for Vicars Cross. We appreciate that our campaign to defeat 2 planning applications and the subsequent appeal could not have been achieved without the support and continual advice from Chris Matheson MP, our local councillors Pam Hall and Keith Board, Great Boughton Parish Council and especially CAMRA. The local CAMRA pub protection team of Campbell Smith, Keith Porter and Ian Williams were fantastic over the last 20 months."

Keith Porter, Chester & S Clwyd CAMRA Pub Protection Group says:- "The CAMRA branch was delighted to have been able to help the CCAG in their campaign to reopen the Centurion. The CCAG leaders conducted a model campaign, highly professional and well managed. It was particularly satisfying to help debunk the flawed arguments about the pub viability."

The 'Save the Drovers' campaign in Dorset took the crown this year and will be awarded at a presentation event, on the 27 November 2016, at 4:30 pm. The Bristol House Inn group in Weston Super Mare was also a finalist in the competition, and will be presented with their award on Tuesday, 29 November 2016, at 7:45 pm.
Christmas box with a difference
A CHILDREN'S Christmas Story time craft fair has been organised by Mossley Hill Councillors. The free event will take place on Saturday, 10 December 2016, from 10am to noon, at SARA Hall, in Rundle Road. As well as stalls and refreshments there will be a chance for children to create their own story box to fire their imagination. A story box is something children can use to keep objects in to inspire stories of their own at bedtime. Parents can also put objects in the box for story time too.

Councillor Emily Spurrell said:- "This event is our latest storytime event but with a festive twist. We know how much our local families enjoy the reading activities but this time we have combined it a Christmas market so parents can visit some local craft stalls."

Storyteller from Little Lamb Tales Jude Lennon said:- 'I'm really pleased to be able to support this event. A story box is an imaginative way of encouraging children to read. All the children who make a story box at the fair will also be making a couple of objects to put in it to take away with them. It's a great way to promote creativity and reading."

Stalls confirmed to date are:- Pitter Patter Tiny Feet - knitted and crocheted goods; Young at Heart - Christmas decorations; Caroline White – crafts; Phoenix cards - Christmas cards, gift wrap etc Marmalade Skies – home-made cakes/biscuits and Jo Howarth - Mindfulness Books for adults, calendars.

And of course, Father Christmas will be on hand to give out presents.

When it rains, it kills – warning to Lancashire drivers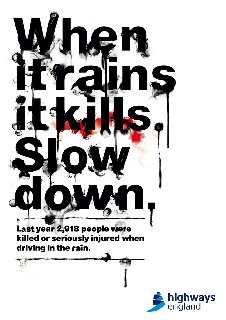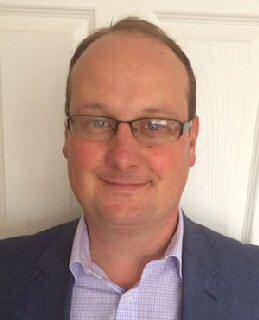 DRIVERS are being urged to slow down when it's raining after 7 people were killed and 124 were seriously injured in Lancashire when driving in the rain last year.

Highways England is launching a new safety campaign warning drivers that 'when it rains, it kills' after the latest statistics showed that people are 30 times more likely to be killed or seriously injured on the roads in rain than in snow.

The figures also reveal that travelling too fast for the current conditions was identified as a factor in 1 in 9 road deaths in Great Britain, in 2015, with drivers failing to alter how they drive in response to changing conditions on the road.

Highways England is warning that even driving within the speed limit in wet weather could be dangerous if drivers don't allow extra space between them and the vehicle in front. And the message is being reinforced with rain-activated paint messages visible to people leaving motorway services when it is raining.

A new road safety video has also been produced, directed by award winning photographer Nadav Kander, which shows rain falling inside the home of a family imagined to have been involved in a serious road collision. The video is available to watch online.
Highways England's Head of Road Safety, Richard Leonard, said:- "Most of us already slow down in snow, ice or fog, but when it rains we consider it normal so don't adapt our driving. The sad fact is that 2,918 people were killed or seriously injured on the roads in Great Britain when it was raining last year, and not slowing down to suit the current conditions was identified as a factor in 1 in 9 of all road deaths. Rain makes it harder for tyres to grip the road and harder for drivers to see ahead; significantly increasing the chances of being involved in a collision. We've launched our new campaign to make drivers aware of the dangers and to stay safe."

It generally takes at least twice as long to stop on a wet road as on a dry road because tyres have less grip on the surface. In wet weather you should:-

► Slow down if the rain and spray from vehicles is making it difficult to see and be seen.
► Keep well back from the vehicle in front as this will increase your ability to see and plan ahead;
► Ease off the accelerator and slow down gradually if the steering becomes unresponsive as it probably means that water is preventing the tyres from gripping the road;

In total, 197 people lost their lives on roads during rainfall in Great Britain last year and 2,721 suffered a serious injury, compared to 14 deaths and 153 serious injuries during fog, and 2 deaths and 95 serious injuries during snow.

In Lancashire, there were 7 deaths and 124 serious injuries in the rain, compared to no deaths and three serious injuries in snow, and no deaths and seven serious injuries in fog.

Highways England is aiming to reduce the number of people killed or seriously injured on England's motorways and major A roads by 40% by 2020 through road improvements, safety campaigns and other initiatives.