1st meeting of Northern Powerhouse partnership held at port of Liverpool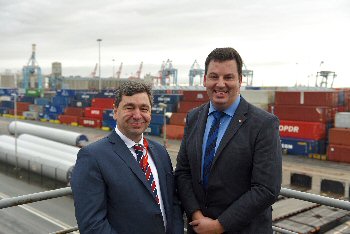 PEEL Ports, on Thursday, 8 December 2016, have hosted the inaugural meeting of the Northern Powerhouse partnership, at the Port of Liverpool. The initiative is creating a new network to help grow the Northern economy and aims to champion the area's strengths and promote local developments.

Topics at the 1st meeting included:- transport and connectivity, the Government's industrial strategy, quality of life improvements and how partners can work together to support the Northern Powerhouse programme.

The event was attended by over 40 leading businesses, including Atkins, Barclays, Deloitte, Drax, Siemens and Vodafone, as well as universities, local enterprise partnerships and business organisations.

It was followed by a tour for delegates of the £400m Liverpool2 container terminal, which was opened at the start of November by Dr Liam Fox MP, Secretary of State for International Trade.

During the visit, Andrew Percy, Minister for the Northern Powerhouse met Mark Whitworth, Chief Executive of Peel Ports and Stephen Underwood, Chief Executive Officer of Peel Group.

Mark Whitworth said:- "We were delighted to welcome the Minister on his 1st visit to the port and to explain the transformation that is taking place here. We have made a significant investment in facilities, including the Liverpool2 terminal, providing exceptional business opportunities for the City Region, Merseuside and indeed the wider North West. I'm very pleased that the Minister appreciates the contribution the maritime sector makes to the economy and the importance of continued public investment in road and rail infrastructure to support private sector growth."

Northern Powerhouse Minister Andrew Percy said:- "We are determined to back business growth across the Northern Powerhouse to create an economy that works for everyone. We have some of the best businesses and talent in the world. So I'm delighted that Peel Ports and over 40 leading businesses are signed up and raring to go to make the most of all the region has to offer, in a real show of force for the North. Our new dedicated Northern Powerhouse website allows potential investors to see what fantastic opportunities there are in the North and showcase all it has to offer."

The UK Government's plan to boost economic growth across the north of England, a region of over 15 million people, aims to draw on the strengths of the Regions, Cities, Towns and rural communities to drive the development of a Northern Powerhouse, creating an economic counter balance to London and the South East.

In June, Peel Ports endorsed a call by leading think tank, IPPR North, for closer co-operation between ports, supply chain operators and logistics companies based in the north of England to nurture vital economic sectors and take advantage of global opportunities.
Responding to IPPR North's wide ranging research report:- 'Gateways to the Northern Powerhouse; a Northern Port Strategy', the port operator also advocated further investment in multimodal distribution capabilities and skills development to secure future growth for the region.

Regal Entertainments announce stellar cast for Easter Panto¡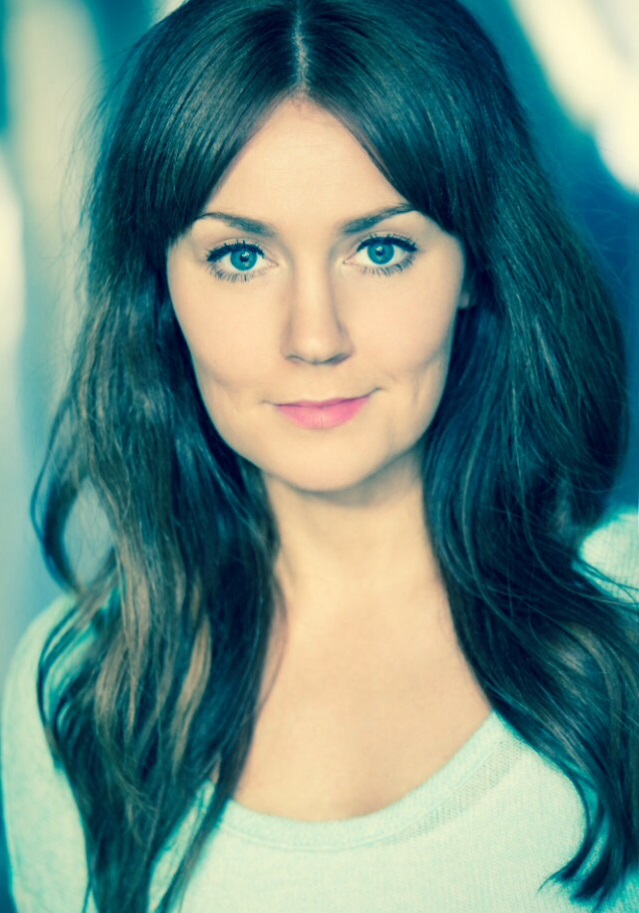 CHRISTMAS and New Year can take time out... Get ready for Easter 2017! Regal Entertainments this week have told us that they are delighted to announce the star studded cast set to enchant audiences in their Easter 2017 panto. 'Beauty and the Beast' This panto will be running at the St Helens Theatre Royal, from Saturday, 1 April to Sunday, 23 April 2017, and yep, tickets are on sale now! Be sure to book early to avoid disappointment. It could be your Christmas and Easter present all in 1!

Channel 5 Milkshake's Amy Thompson leads the cast as the beautiful Belle. The star of 'Milkshake's Bop Box,' 'Summer Fun' and 'Festive Fun' has also appeared on ITV's 'Coronation Street' and 'Emmerdale' and transfers to the silver screen with her 1st feature film:- 'The Last Laugh' due for release in May 2017. No stranger to treading the boards, Amy has also starred in many stage and panto productions across the country. On joining the cast Amy Thompson said:- "Belle is my favourite Disney princess and I am delighted to be playing her for the 1st time at St Helens Theatre Royal next Easter."
Adding some extra sparkle will be legendary Big Brother housemate Nikki Grahame, as Fairy Rose. Since 1st entering the famous house in 2006, Nikki has become 1 the most popular and talked about housemates in worldwide Big Brother history, returning to take part in 2010's Ultimate Big Brother then again in June 2015 for a 1 off special week (then extended to 2) as a Big Brother legend.

Get ready to go on an adventure and follow Belle as she falls in love with the most unexpected of princes with Richard Hazelwood who stars as the Beast. After reeling in audiences with his captivating performance as Captain Hook in last year's production of Peter Pan, Philip McGuinness returns to the Theatre Royal and is also trying to win Belle's heart as the brutish Gaston. Get ready to roll in the aisles laughing, with the hilarious Liam Mellor. The Theatre Royal favourite will be causing mayhem and mischief aplenty as French Frank and his partner in crime, St Helens' resident dame, Simon Foster completes the cast as Potty Polly.

This enchanting tale is filled with hilarious comedy, wonderful songs and a story which proves that even the grumpiest of Beasts can change his ways. Make sure to book your tickets before the final rose petal falls; this is sure to be the must see Easter event of 2017! Chantelle Nolan, Theatre Manager said:- "I am delighted to announce next year's Easter panto cast. Amy Thompson is a well known children's presenter so I have no doubt she will shine with her bubbly and friendly personality, and the nation fell in love with Nikki Grahame when she was in the Big Brother House with her hilarious over the top antics and she will make an excellent addition to the line up. It is an exciting mix of new faces as well as some Theatre Royal returning favourites and I can't wait to bring it to audiences next year."

Beauty and the Beast runs from 1 April to 17 April 2017 and for more information, please visit:- StHelensTheatreRoyal.Com.