An outstanding year for Care Roadshows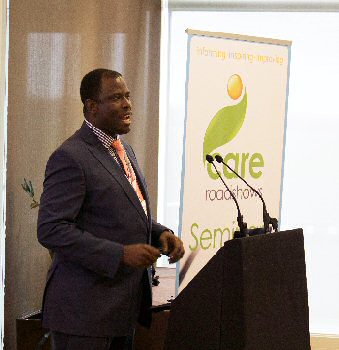 AS we begin to wind down following the last event of 2016 that took place at:- 'Epsom Downs Racecourse, Care Roadshows' is taking the time to reflect on the years' achievements.

Care Roadshows has travelled all over the UK providing its visitors with the opportunity to source new products and services, specifically designed to be used to care for older people. The 1st pit stop of 2016 began in Glasgow, where Rami Okasha, from Care Inspectorate, went into detail regarding the new National Care Standards and the key principles that will apply across all social care and health provisions in Scotland. The seminar rewarded its attendees with advice on how the new approaches to inspection of regulated services can be implemented in different settings.

Moving down the country, Liverpool visitors got hands on with an interactive workshop presented by:- 'Happy Days Dementia Workshop' and 'Nostalgic Design.' The entertaining yet educational workshop comprised of sharing tips on social engagement, themed activities and nostalgic environments for all care services, a key feature following the recent news of dementia being the leading cause of death in the UK.

The next stop for 'Care Roadshows' saw the highest number of visitors attend since the show began in 2011. Villa Park Stadium in Birmingham saw hundreds of passionate care professionals enter the doors keen to hear from Sheila Scott OBE, from National Care Association, along with Alzheimer's Society who stimulated an important discussion leading on own experiences regarding dementia care across the UK.

Each event is tailored for the location and Cardiff was no different. David Francis from Care and Social Services Inspectorate Wales (CSSIW) was in demand following his packed seminar focusing on the changes to regulation, inspection and enforcement. The Welsh community required clarification following the R&I Act and David was 1 hand to provide answers to the many questions. Visitors were also inspired to clap and join in the fun at Oomph's popular workshop to help motivate and introduce a varied active programme in any care setting.

The final stop in the 2016 calendar was in the capital, London, and welcomed to the stage Segun Oladokun, Head of Inspection London South, from CQC. Visitors left the seminar feeling informed and inspired following Seguns' explanation of the findings from the 2016 State of Care report.

This was the 1st year since birth that Care Roadshows collaborated with QCS as Headline Sponsor who offered tremendous support throughout the journey. Quality Compliance Systems (QCS) is the UK's leading supplier of compliance, quality assurance and policy management systems to the care sector and we were delighted to have them on board and participate at each event. QCS provided hundreds of visitors with insights and guidance about how to negotiate the maze that is providing a regulated care service. At each event Ed Watkinson, their Director of Care Quality, shared his wide experience of regulation to deliver a seminar on how to achieve outstanding ratings. Ed stated:- "We have loved working with the team at the Care Roadshows and have always found them to be flexible, supportive and professional, we also found the events extremely productive and it was great to meet so many clients; both existing and new."

Care Roadshows have already seen a welcoming response from all of its exhibitors who are excited to return in 2017. The dates for 2017 are as follows:-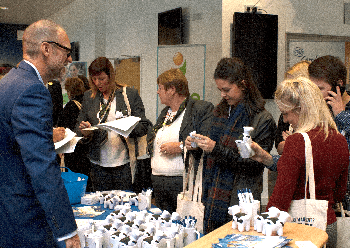 ► Glasgow:- 28 March 2016.
► Liverpool:- 9 May 2016.
► Birmingham:- 4 July 2016.
► Cardiff:- 17 October 2016.
► London:- 14 November 2016.

Registration for the events will be announced shortly. If you are interested in exhibiting at Care Roadshows, please visit:- CareRoadShows.Co.UK or call:- 01425 838393.

Jenny Eclair is back by popular demand with her "Mid Life Chrisis Show" at St George's Hall, Liverpool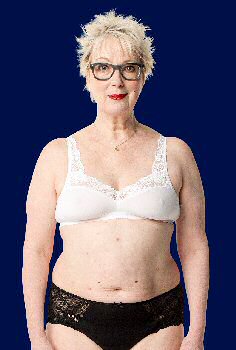 FOLLOWING a sell out 2016 tour, professional grumpy old woman, Splash survivor, amateur soup maker, and novice knitter Jenny Eclair extends her hit tour into the Spring of 2017 and she is back in Liverpool. Younger than Madonna, but eats crisps and likes wine, too young to die, but too old to stand near the edge in case she gets dizzy and falls over, professional Grumpy old woman Jenny Eclair announces:- 'How to Be a Middle Aged Woman (Without Going Insane),' which returns to St George's Hall's Concert Room, on Sunday, 5 March 2017, by popular demand. You are most welcome to join her, just button your cardi up properly and wipe that lipstick off your teeth.

Tackling questions such as, is swearing better than crying, HRT or boxercise; you decide, Jenny takes to the stage to explore some of the boll*cks that surrounds the ageing process. Why are so many young people idiots, is Chardonnay medicinal and how many episodes of 'Bake Off' does it take to lower your blood pressure? Watch a woman happy to have lost her dignity years ago, lob a few grenades back in the face of ageism. Semi bearded and suffering from outbreaks of gout and hysteria, Jenny puts middle age under the microscope and decides whether to laugh, cry or buy a dachshund!

Jenny Eclair has been a stand up comic since the last millennium: she was the 1st woman to win the coveted Perrier Award and hasn't stopped banging on about it ever since. Apart from the stand up she is an acclaimed writer (sometimes it's nice to just sit down), her fourth book Moving was released in 2015 to critical acclaim and charted in the Sunday Times Best Seller List. Previously Jenny has co-written and starred in Grumpy Old Women Live 2: Chin Up Britain on Tour in London's West End and has starred in a number of other West End productions including Steaming, Mum's The Word and The Vagina Monologues. Jenny came third in I'm a Celebrity Get Me Out of Here (ITV1) has presented on Loose Women (ITV1) and has done 'acting' on Holby City (BBC1) and Skins (E4). Other television credits include: Splash (ITV1), Celebrity Masterchef (BBC1), The Apprentice: You're Fired (BBC2), That Sunday Night Show (ITV1), The Chase: Celebrity Special (ITV1), Antiques Road Trip: Children in Need Special (BBC2), Celebrity Fame Academy (BBC1) and Let's Dance for Sport Relief, (BBC1), where she reached the final alongside fellow Grumps Susie Blake, Lesley Joseph and Lunda Robson. Jenny has hosted her own show on LBC radio, and is a regular contributor on shows such as BBC Radio 4's Woman's Hour, Just a Minute and 7 Day, Sunday (BBC Radio 5 Live). Jenny Eclair is also the author of Chin Up, Britain, The Book of Bad Behaviour, Life, Death and Vanilla Slices and the co-author with Judith Holder, of Grumpy Old Couples, and Wendy - The Bumper Book of Fun for Women of a Certain Age.

For further information, please visit:- StGeorgesLiverpool.Co.UK or JennyeClair.Com. It's worth making a note that the show contains strong language and adult content, so it's not suitable for under 14's, with parental guidance strongly advised!