Santa surprises young patient at The Clatterbridge Cancer Centre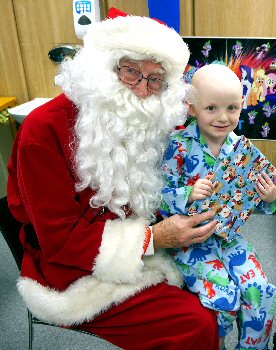 ELLIOT Saxon got an early present when Santa came to visit him at The Clatterbridge Cancer Centre NHS Foundation Trust. The 3 year old, from Gateacre in Liverpool, was resting after radiotherapy treatment when Father Christmas took time out of his busy schedule to drop by. The pair enjoyed a chat and had a high 5 before Santa left to get back to the North Pole in time for the big day. When he asked Elliot what he wanted for Christmas he replied:- "An octopus." Santa joked:- "Not a real 1 I hope?"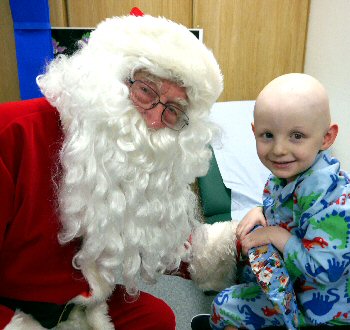 Elliot is currently undergoing radiotherapy treatment at The Clatterbridge Cancer Centre for a rare tumour in his neck called an Epithelioid sarcoma. His mum Hope Rushton said the visit had been a real boost for her son, who needs 20 sessions of radiotherapy in total. Hope said:- "Everyone has been so friendly and helpful and Santa's visit has been lovely. Elliot needs to go back to Alder Hey Hospital for two days and then we are hoping he will get home for Christmas Day." Dad Alan added:- "The staff here have been brilliant and made it so much easier for Elliot. He has fun here."
House builder provides Merseyside animal charity with vets supplies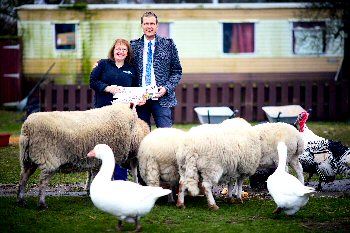 A Merseyside animal charity, Freshfield Animal Rescue Centre, has been able to purchase much needed supplies for its new on site vet centre, thanks to support from local house builder, David Wilson Homes (DWH) North West. Freshfield Animal Rescue Centre, successfully applied for help through DWH North West's charitable and community scheme, Our Space, Your Place. These funds have been used to buy vets supplies that the charity desperately needs in order to make managing its own on site vet centre a reality. The charity, which has provided a rescue, rehabilitation and re-homing service for abused, abandoned and neglected animals in the region for 30 years, is looking to take on a greater role in the medical care of the creatures it helps. Freshfield' new on site vet will allow the Centre to achieve this goal, while still continuing to care for the 550 dogs, cats, small animals and wildlife it cares for each day.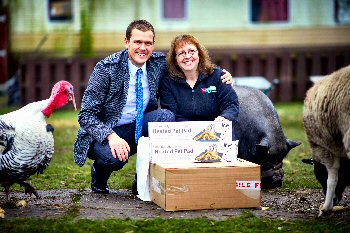 Andrew Taylor, Our Space, Your Place Project Coordinator and Planning Director at DWH North West, comments:- "At David Wilson Homes, we are dedicated to building strong communities in areas surrounding our developments. Freshfield Animal Rescue is a great local cause which does so much to help the region's animals in need. In 2015 it re-homed an astonishing 1,500 animals for example. We're proud to have played a part in setting up the Centre's on site vet and hope that this new facility means Freshfield is able to offer even better care in the future."

Debbie Hughes, who helps to manage Freshfield Animal Rescue Centre, said:- "We're really grateful to the DWH North West team for their help in kick starting the medical care we're able to offer the huge variety of animals we care for here at Freshfield. Managing our own medical care will make providing the best care possible easier for our fantastic team, which helps to rescue, rehabilitate and re-home everything from domestic pets to wildlife and woodland creatures."

The housebuilder's 'Our Space Your Space' scheme offers support to community groups in the region through volunteering time or funding. Applications can be made online.
Freshfield Animal Rescue Centre is situated close to several of DWH North West's developments, including Southport's Pavilion Gardens. DWH North West's sister company Barratt Homes has also launched a development in the area surrounding Freshfield.

Gritting teams remain on standby over Christmas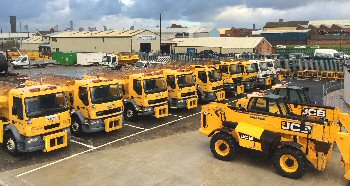 THOUGHT we are now in the Christmas period and a seasonal shutdown of many services, residents can be assured that when it comes to tackling any severe winter weather conditions we may encounter, Wirral's gritting team are very much still on duty.

The Council's highways partner, BAM Nuttall, has staff on standby to take to the roads should temperatures drop and ice or snow threaten people's safety and ability to travel over the Christmas holidays.

Wirral Council's impressive salt dome on Cleveland Street in Birkenhead is well stocked and there are 10 full size gritters and 4 'mini gritters' ready to treat the roads if necessary.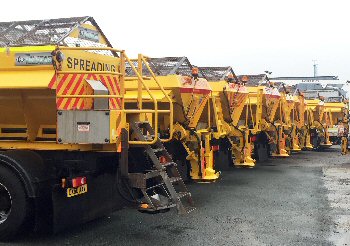 Cllr Stuart Whittingham, Cabinet member for Highways and Infrastructure, said:- "It's vitally important that residents are able to go about their business safely and quickly, particularly at this time of year. Our winter service plan has now been in place for more than 6 weeks and will remain operational until at least 3 April 2017, with weather conditions being monitored around the clock and a highways manager on duty ready to make the call to send out the gritting crews. They have already been called upon on numerous times to treat roads affected by freezing temperatures and they are ready to do so again whenever needed, even over the holiday period."
So far this winter, crews have already made 17 gritting rounds, using 765 tonnes of salt.

Gritting routes are numbered one to 10 and cover the main roads in the borough. The routes have been designed so that each can be covered in around 3 to 5 hours. There are a further four routes that are unsuitable for larger gritters which are covered instead by the mini gritting vehicles.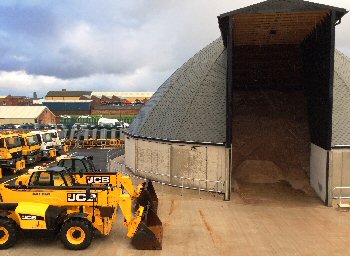 In addition to gritting the key routes as described, in the event of adverse weather, decisions on whether to treat other areas; such as hilly side roads, car parks, pavements and shopping areas; will be taken by the duty highways manager.

Grit bins provided at many locations across the borough should be stocked ready to residents to use to treat problem pavements and pedestrian areas, as well as minor roads that aren't covered by the regular gritting routes.

Full details of the winter service plans; including the major gritting routes; can be found online.
288 children from Southport area have made new pet pals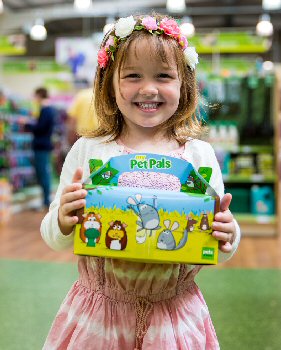 PETS at Home in Southport is celebrating after educating almost 300 future pet owners on how to care for pets responsibly, over the course of 2016. The Southport store offers free and interactive workshops, mainly during school holidays, which help teach children how rewarding pets can be and how to care for them. The workshops offer a fun filled set of activities, including products and pets, for a hands on approach to pet care. After completing the workshops, each child receives a My Pet Pals themed certificate, colouring sheets and stickers to take home. The informative workshops are run by Pets at Home colleagues, most of whom are pet owners themselves. They focus on teaching kids about the 5 welfare needs of animals; shelter, food and water, good health, appropriate company and the right living environment, which are all vital for keeping pets happy and healthy. Store manager, John Gannon, says:- "It's been a privilege to meet so many local children this year and teach them about the importance of responsible pet ownership, whilst keeping them occupied during their school holidays. We're looking forward to even more junior pet owners or enthusiasts joining us for our free sessions in 2017."

To find out more about and the next:- 'My Pet Pals' sessions, in Southport and book your place online.