Christmas fly tipping crackdown needs to become a New Year's resolution says CLA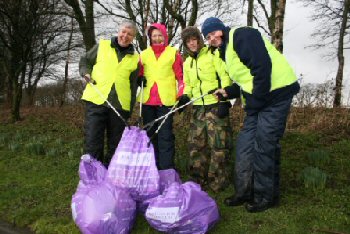 THE CLA in the North has backed a Christmas crackdown on fly tipping by the region's Councils, but wants them to make a collective New Year's resolution to continue the 0 tolerance approach far beyond the festivities.

The Local Government Association says Councils will be using powers to issue fixed penalty notices up to £400 and seize and destroy vehicles used by offenders as part of a:- "pre-Christmas, 0 tolerance" nationwide initiative.

The news comes as the cost of clearing up fly tipping in England has hit nearly £50 million, with Councils having to deal with almost 900,000 incidents every 12 months. On top of this is a further £18 million is spent annually on enforcement actions.

Recent incidents have included old processed waste wrapped in 80 black plastic bales and dumped on land in Sadberge, near Darlington. A similar method of fly tipping was used to stack bale bags on farmland in the Bishop Auckland area.

Dorothy Fairburn, CLA Director North, said:- "We receive regular reports from our members of fly tipping, particularly when their land is located on the fringes of urban areas. The waste involved is not just the occasional bin bag, but large household items, from unwanted sofas to broken washing machines, and building materials; even hazardous waste. The estimated average cost to rural businesses of this anti-social behaviour is £800 per incident and is a continuing and damaging blight on our countryside. In addition, landowners are liable for any waste that is fly tipped on their land and can be prosecuted if they do not clear it away, often at considerable cost to their business. Earlier this year, we welcomed new government regulations which enable local Councils to issue fixed penalty notices or fines of up to £400 for small scale fly tipping, but this is not enough. We support the LGA's call for a speedier and more effective legal system to deal with offenders more robustly, and urge Councils to exercise their powers in prosecuting fly tippers. The maximum fine is £50,000 or 12 months imprisonment if convicted in a Magistrates' Court, but this is never enforced. If it was, it might deter fly tippers. Frequently, it costs more to bring an offender to Court than the penalty actually imposed. The crackdown should not just be for the Christmas period, but throughout 2017. This will not only ease the pressure on the public purse, but also on demoralised farmers and landowners who are simply fed up with clearing up somebody else's waste at their own expense."

Farmers and landowners are being urged to sign a petition calling for tougher penalties for unscrupulous fly tippers who dump rubbish in the countryside.

Fly tipping can be reported to local Councils online via a dedicated website. Waste crime can also be reported in confidence and anonymously to Crimestoppers, by visiting Crimestoppers or by phoning:- 0800 555 111.
Christmas drone sales boom sparks privacy concerns
RULES for drone use must be tightened to address concerns over privacy while flying above residential properties and privately owned land. Drones have already sparked safety concerns by flying too close to airports but the CLA which represents landowners, farmers and rural businesses, is concerned that current regulations are not robust enough to ensure that privacy is maintained. The Government has launched a consultation on new drone safety rules in the run up to booming Christmas sales. CLA Director North Dorothy Fairburn said:- "The use of drones both commercially and for recreation is growing fast. The potential for a wide range of industries, not least agriculture, is tremendously exciting, but we do need regulation to keep pace. The growth in the availability of drones with high resolution cameras for leisure use, rather than industry, presents a significant risk to privacy and requires action. We need reassurance that drones being flown over private property or land are being done so legally, professionally and safely. We must also address the potential for damage to property and injury to livestock."

The CLA has already called on the European Aviation Safety Agency to tighten controls on privacy, data protection and future regulation. Miss Fairburn said:- "We will respond to the UK government consultation putting forward workable proposals for drone regulation. We want to see proper guidance on what individuals can expect from privacy and drone use in relation to both residential properties and privately owned land. I urge those buying drones as Christmas gifts for friends and family to use common sense and follow the CLA's top tips when operating them in order to ensure both privacy and public safety."

New "Notice Of Prosecution" scam targets small businesses in UK

FOLLOWING on from the recent 'Greater Manchester Police Notice Of Prosecution' email we reported last week, a new scam is active. This is targeting small businesses and if you click on the notice it delivers malware.

This spoofing email is headed:- 'The UK Government Insolvency Service.' It is pretending to be a Company Investigations Inquiry Reminder and says:- "We have received an accusation about your company which indicates corporate exploitation." It goes on to say a "court to wind up the company and stop it trading." should you not respond.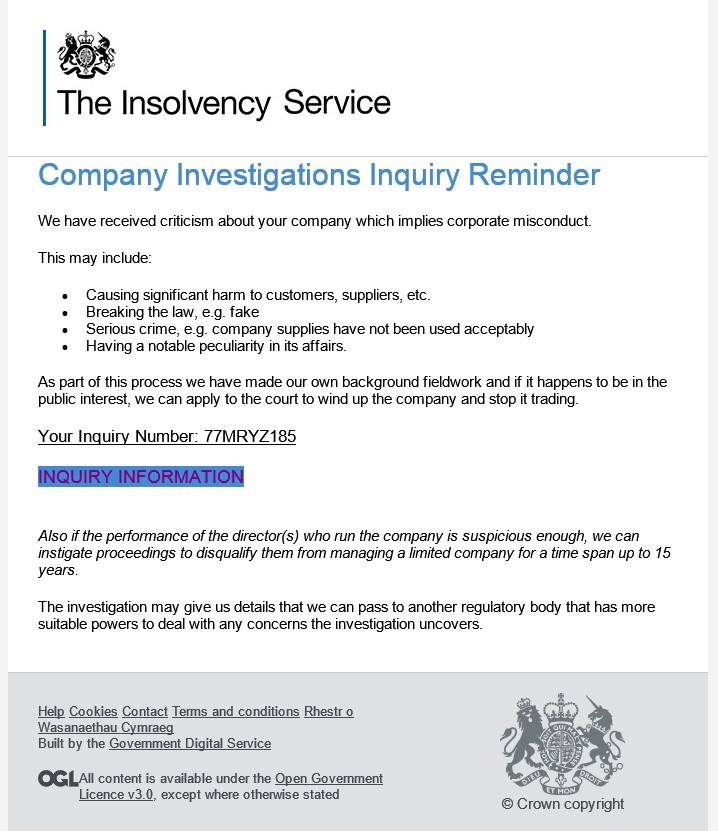 If you get this email, do not click on it! Report to and report it to us via going to:- ReportLite.ActionFraud.Police.UK and also please forward the email on to:- NFIBPhishing@City-Of-London.PNN.Police.UK, as well as Phishing@CompaniesHouse.Gov.UK.

If you have clicked on this email, check your computer for viruses, on regular bases, as the malware might be time activated!
NHS staff go on manoeuvres with Army Reserves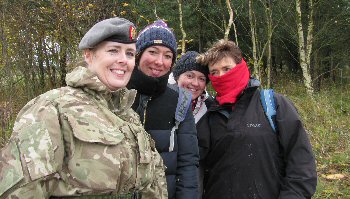 HOSPITAL staff got a taste of military life on a team building and leadership day at Altcar Training Camp, Formby.

18 people took part with representation from the wards, radiology, A&E, dermatology, sterile services, the walk in centres, administration, theatres and gynaecology.

The day was a mixture of interactive classroom sessions on team building and conflict resolution. Presentations and command tasks were delivered by the commanding officer, majors, warrant officers and other personnel from 3 Medical Regiment.

It also included outdoor command tasks with the grand finale being indoor ranges where staff demonstrated their newly acquired skills handling SA80 rifles, the military services' current issued weapon.

The training day was organised by Kath Higgins, Head of Nursing for Planned Care, who is also a major with 207 Field Hospital at Chorley based 3 Medical Regiment. Both are units within the Army Medical Services employing regular and reserve personnel.

She said:- "It was 1 of the wettest and windiest days of the year but this did nothing to quash people's enthusiasm. We had brilliant feedback and this is sure to be the 1st of many such exercises."
Letter to Editor:- "Queen demonstrated her concern."
"I see that our Queen has once again demonstrated her concern for her subjects by cancelling a Xmas train trip for fear of infecting fellow travellers with her cold germs. If only more sniffling members of the general public could realise that 'coughs and sneezes spread diseases' and do likewise; especially at this time of year. God bless you, Ma'am!" John Eoin Douglas.