Landlords fined for breaching Selective Licensing rules
OVER the last few weeks of December 2016, Wirral Council, have successfully prosecuted a number of landlords and agents for failing to apply for a license to rent their property in one of Wirral's 4 Selective Licensing areas.

The latest landlord to go before the Courts was Nigel Russell of Duddon near Tarporley who was found guilty of 3 offences.

Mr Russell's companies own a large number of privately rented properties on the Wirral and Liverpool. Amongst his large residential and commercial property portfolio 1 of his companies own The Richmond Hotel and Spa, which is located in Liverpool City Centre.

On conclusion of a two day trial last week Mr Russell was found guilty by Liverpool Magistrates Court for being in control of an unlicensed property, providing false and misleading information and not producing certain documents. He was ordered to pay £37,120 in fines and costs.

The Selective Licensing Scheme was introduced in Wirral, on 1 July 2015 and so far 1,270 properties have been licensed, which represents over 99% of known licensable properties. It covers four areas; Egremont North, Egremont Promenade South, Seacombe Library and Birkenhead South.

Cllr George Davies, Wirral Council Cabinet member for Housing and Community Safety, said:- "The majority of landlords understand that the objectives of the scheme are to improve poor property conditions and management standards in the private rented sector. Licences holders are required to show basic safety checks have been carried out and that they have appropriate management arrangements in place. In return, the Council is investing significantly in these areas, including improving the energy efficiency of homes, bringing empty properties back into use in these areas and providing tenancy support for vulnerable tenants."

A very small number of landlords, however, are still prepared to flout the law. ADR Property Management Limited and its company director Mr Adrian Terry, were the first to be prosecuted for failing to obtain a number of licences for various properties in Birkenhead and Tranmere.

Mr Terry, who has appeared on the popular daytime television programme:- 'Homes Under The Hammer', pleaded guilty to a total of 12 licensing and Housing Act offences at Wirral Magistrates Court, on 23 November 2016.

On 8 December 2016 Andrews Estates and its director Mr Andrew Smith, who has offices throughout the Wirral, pleaded guilty to licensing and other Housing Act offences. Both Andrews Estates and its director were ordered to pay £8,650 in fines and costs by Wirral Magistrates Court.

Earlier this week Mr Michael Hammon, of Neston also pleaded guilty to being in control of or managing an unlicensed privately rented house located within one of Wirral Council's designated licensing areas and to failing to produce certain documents. As a result, Mr Hammon was ordered by the Court to pay £3,920 in fines and costs.

Cllr Davies added:- "I am absolutely delighted with the outcome of the Court decisions in all of the cases the Council has recently took to Court. This reinforces the message that landlords must obtain a license for managing a rented property in these areas. Landlords have had a period of grace in which to make their applications and the overwhelming majority of landlords and agents operating in these areas have shown that they want to work with the Council to improve standards. A small minority, like Mr Russell, Mr Terry, Mr Smith and Mr Hammon have had to face the consequences of their actions. Despite these successful prosecutions the Selective Licensing Team will continue to investigate and prosecute owners and managing agents of privately rented accommodation who attempt to evade their responsibility in applying for the necessary licences and meet minimum letting standards. The Selective Licensing Scheme has enabled the Council to start undertaking compliance checks on these properties to ensure that they meet a reasonable standard and comply with license conditions in order that the health and safety of often vulnerable tenants are protected."
Lost medication warning
MERSEYSIDE Police again appealing for the public to be cautious after prescription medication might have been lost on Thursday, 15 December 2016, within the Bootle and Seaforth area of Sefton. Police Officers received a report at about 4pm that the medication may have been left on a number 55 bus, that was travelling towards Seaforth. The medication, which was in a sealed white paper bag and a carrier bag, included:- morphine tablets, Gabapentin and Paracetamol. Officers are reminding people that taking any medication which has not been prescribed for them can be dangerous and, in some circumstances, can prove fatal. Anyone who finds any of the medication is asked to hand it in to any Pharmacy or Police Station or call Officers on the:- 101 number.

'Tis the season to be flooded' as Flood charity's helpline gets braced for calls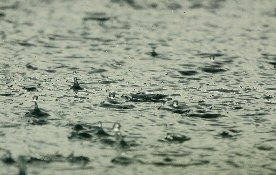 A year on from the floods that deluged communities across the North of England, that happened in December 2015, the National Flood Forum's helpline is on standby to support people across Lancashire who are at risk of flooding this winter.

In the eye of the 2015 winter storms, calls to the charity's helpline more than doubled compared to the previous year and increased by a third as compared to the devastating floods that wreaked havoc on Christmas celebrations in 2013 to 2014.

The charity's helpline provides practical and emotional support to anyone affected by flooding and calls to the service spike in the immediate aftermath of a flood event.

From December to January 2015/16 as Storms Desmond, Eva and Frank caused widespread flooding, the helpline took hundreds of calls from people who were most commonly concerned about insurance difficulties; including having no insurance, the process of reinstating a home and financial support to help people recover.

The National Flood Forum also offers face to face support once the emergency services have left and for the many months afterwards. In the aftermath of Storm Desmond a team of staff from the charity undertook a 16 day tour of 20 flood hit locations across Cumbria, in partnership with other agencies, and gave advice to more than a thousand people with flooding concerns.

The process of recovering from a flood can take anything from 6 months to 2 years and beyond. Many of those who were affected last year are only just returning to their homes in readiness for this Christmas.

Simon Macaulay, Managing Director of Anglo Recycling in Whitworth said:- "Boxing Day 2015 marked our third flood in the last five years and our biggest insurance claim yet. It's not just the financial cost though, our staff had to cope with an awful month of clear up in January at the same time as attempting to meet the needs of our customers. They did a brilliant job and our customers were very understanding. But the risk of flooding is a real threat to our business and the jobs of 50 people. So, we must do all we can to future proof our business against this issue; and we will."

Paul Cobbing from the National Flood Forum said:- "Recovering from a flood turns people's lives upside down. Everything that was once normal is changed. Flood recovery is all consuming and as we approach another winter we know that the sound of rain can send people into a panic that they may have to face it all over again. That's why we exist as a charity; to offer our support and expertise with everything from insurance battles, to managing the painstaking rebuild of a home and very commonly the emotional burn out and stresses that people face."

Keith Crabtree, 68 is a flood warden. He said:- "It's no exaggeration to use the word devastation when it comes to flooding. It's taken a good 12 months for some to recover and I know a lot of places, homes, businesses and people are still going through it now. The flood displaced so many people. Many are only just moving back home. Some don't like to talk about it because it means reliving it all over again. Flooding wipes people out."

Paul Cobbing added:- "There's no doubt that flooding is traumatic. Experience shows that after surviving a disaster people can have a variety of reactions. You may feel like you can cope with just one thing at a time. You might find it hard to retain information and things that you are told. You could feel stressed and find everyday things that you could usually deal with become hard to cope with. You live from day to day. Planning for the future feels impossible. You need to get through the immediacy of what's going on. All of these reactions to being flooded are normal human responses. If you feel you can't cope, speak out. Help and support is available."

The National Flood Forum helpline is open during office hours, Monday to Friday and can be contacted on:- 01299 403055 or via email. To support the charity's work with flooded people and communities across England and Wales, text:- 'RAIN07' to:- '70070' to make a donation.