Ambulance Service urges people to think twice before dialling 999 on New Year's Eve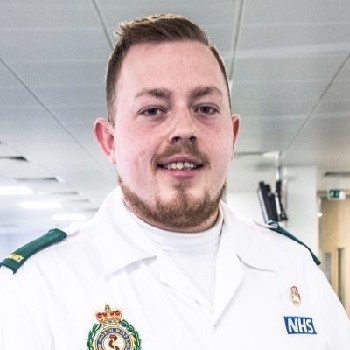 AS most people get ready to see the New Year in with a bang, North West Ambulance Service NHS Trust (NWAS) is gearing up for their busiest night of the year.

Partygoers are urged to think twice as they dial:- 999, and remember that the 3 digit number is for life threatening or potentially life threatening emergencies only.

Last year, the Trust responded to 3,560 incidents on New Year's Eve between 6pm and 6am the following day, a number which has already been increased by 8%, on the famous Christmas party night, aka 'Mad Friday,' on 23 December 2016.

Preparing for an even higher increase as we see 2016 come to a close, NWAS will maximise their resources on New Years' Eve by deploying an extra 57 emergency Ambulances, 11 Rapid Response Vehicles, along with 30 Emergency Control staff.

Shaun Murray, Dispatcher for NWAS, said:- "New Year's Eve is always an extremely manic evening in our Emergency Operations Centre, which can made more difficult when we receive calls from drunk and abusive callers. New Year's Eve is a time to celebrate and have fun, but please don't let your night end in disaster. Remember to drink sensibly and if you're out and about, dress appropriately, stay with friends and keep your taxi money separate. For those enjoying fireworks, please ensure they are placed safely in the ground, everybody is kept well back and gloves are used when handling sparklers. If you do need medical help, but it's not an emergency, please make the right call and consider other options. You could dial:- 111 for advice."

On New Year's Eve 2015/2016, the Trust received a number of inappropriate '999' calls, for example, someone asked for an Ambulance to be put on 'stand by' for 12am in case it was needed, asked to attend people that were throwing up after drinking too much alcohol, a twisted ankle and a cut finger.

If you do call:- 999 for help, please be aware that the Ambulance Service must prioritise their resources to help the most seriously ill 1st, meaning that there will be a wait for less urgent incidents. Please consider if an Emergency Ambulance really is the best option before calling:- 999.

Scientists at The Clatterbridge Cancer Centre use modified cold sore virus in cancer research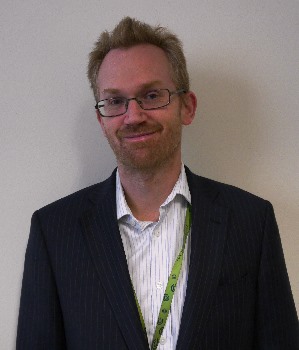 PATIENTS at The Clatterbridge Cancer Centre NHS Foundation Trust are benefitting from ground breaking research that has modified the cold sore virus to treat skin cancer.

The Hospital, in Merseyside, is 1 of the top recruiters for an international trial to use the genetically modified version of herpes on melanoma patients.

The therapy could lengthen the life expectancy of some sufferers.

Called T-VEC, it is injected directly into the tumours and releases substances to help fight cancer. Crucially it is not harmful to normal cells.

T-VEC has been granted interim funding from the Cancer Drugs Fund under strict guidelines about who will and won't be able to receive the treatment.

Significantly, it is only to treat melanoma that has not spread to bone, brain, lung or other internal organs. It must also be shown that other drugs are not suitable for that particular patient.
The researchers at The Clatterbridge Cancer Centre, in Wirral, are hoping to learn more about exactly the type of patients who will benefit most from the drug. Dr Joseph Sacco, Consultant in Medical Oncology at The Clatterbridge Cancer Centre, and local investigator for the trial, said:- "This stage of the trial has been about understanding more about how treatment works in patients, both locally in injected lesions, and through the stimulation of the immune system. Ultimately we hope that the research will help us identify which patients are most likely to benefit, thus helping us choose which patients to offer T-VEC to, minimising side effects while maximising treatment. We want to understand better exactly where to use it. T-VEC is a good new option for people with melanoma as it has low toxicity. It is exciting to see it changing outcomes, heralding a new class of drugs becoming available to use as a single agent, or with other treatments."

The findings from The Clatterbridge Cancer Centre will now be examined, along with those from a number of centres around the world.
The results will allow consultants to decide how and when to treat patients with T-VEC. It is expected the treatment will become available to suitable patients under the strict guidelines in 2017.