What's install for us in 2017?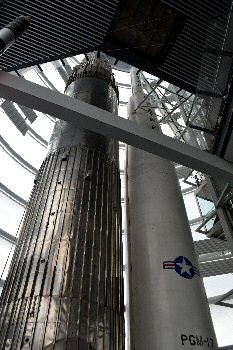 2016 has been full of surprises' and horrors, plus it has had some amazing things, but how 2016 will shape the future is yet to be seen... But one thing is for certain, the shadow of 2016 will affect 2017 for a long time to come, as Trump takes Office as President of the United States of America, and Brittan backs out of the EU. This will mean we have huge problems ahead for politics and finance. Unlike 2016, we don't have as many Sporting events to distract one's attentions in 2017... But what can we look forward to?

Cinema in 2017... We have a huge amount of films to hit the headlines, and many who where kids in the 1980's and early 1990's will be set to relive child hood memories. We have quite a few hits from that era re-emerging. One of the most highly anticipated films is:- "Blade Runner 2049." It's hoped it will be released in October 2017... We also have the next instalment of Star Wars, in December 2017... Taking up the story from where:- "The Force Awakens" aka "Star Wars - Episode VIII" will undoubtedly be a massive hit! Not only that, the cult horror sci-fi series "Aliens" returns. Other films to keep an eye out from the good old 80's and 90's include one that's based on the wildly popular television series of the same name. Yes, the boys and girls in red swimwear and yellow surfboards will return... If you still don't know what we are talking about, "Baywatch" will be returning, but in cinematic form... We are told that this film will play homage to its small screen beginnings, with appearances of both David Hasselhoff and Pamela Anderson, from the original... Sadly this does not seem to be quite the same as the old TV show, and a worry that the worldwide smash television show's cult appeal will be lost with its release. Time will tell, but most films like this tend to flop. Next on hit list we have "Transformers - The Last Knight" that looks like it will be a good draw, but with so many big films out in 2017, that include:- "Guardians of the Galaxy Vol. 2, Ghost in the Shell", "Power Rangers", "Resident Evil -The Final Chapter", "Underworld - Blood Wars", "Spider Man – Homecoming" and "War for the Planet of the Apes", it will be an interesting battle... But for kids, all eyes will probably be on the release of "The Lego Batman Movie" in February. Sadly also in February, the return of the story of Christian Grey (Dornan) and Anastasia Steele (Johnson) will take place. Yes, that annoying erotic film has a sacral, called:- "Fifty Shades Darker." 1 of the films, destined for an Oscar will definitely be the gritty World War II epic:- "Dunkirk." This film will hit the flicker houses in mid July. Sadly, Disney's "Tron Legacy" sequel is yet to return, but the film's production might start again 2017, after this rush of releases have been cleared, from the picture house line ups... Let's hope it will!

In politics, well 2017 will be a mine field all over the globe, not just in the UK. In Europe, 2017 will be a crucial year... The 1st round of the 2017 French presidential election will be held on 23 April 2017 and the following round on 11 June 2017. Who becomes the next France President will be the key as to how the UK negotiates its withdrawal from the EU... That if Britain still pushes the button on Article 60 and formally starts Brexit. But we still have to see what Scotland and Ireland do next. Plus another key court action is to be made in 2017, over Brexit. The next key election to directly affect the UK will be in Germany, when its population heeds to the polls to elect its new Parliament, on 22 October 2017. Other key votes that could seriously affect Brexit will be: - Norway, Parliamentary election on 11 September, along with the Netherlands, who will be voting for their Parliament, on 15 March 2016.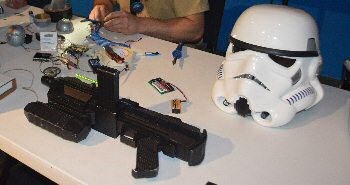 Worldwide, elections that will be highly significant will include the Iran; President will have elections on 19 May 2016. This will be key factor on what happens with the political unrest in the Middle East. Others elections that will affect the global economy include the Singapore presidential elections, which are due to take place on 26 August, along with the electorate in New Zealand, taking to the polls to elect a new Parliament around 18 November 2017. These last worldwide key Presidential elections will be the South Korea, on 20 December 2017. But many other will take place, including the Czech Republic, Parliamentary elections.... Also that's not forgetting China's Politburo Selection at the 19th National Congress, that's set to takes place in October or November 2017. Plus China has another issue to face... Hong Kong and China have co-existed via a "1 country, 2 systems" framework over the last 2 decades, but 2017 might see this relative harmony under threat.
>>>continued>>>

<<<continued<<< Back home in the United Kingdom, we will be holding our local elections will be held on Thursday, 4 May 2017. In some parts of England, this will include combined Local Authority Mayoral Elections. Also some changes are due to take place, so don't forget to register to vote, by clicking on here. We could also see a referendum for Scotland and Ireland on the cards!

It is not just political votes taking place in 2017, as The World Health Organization's Director's General Election will be held in May.

On the topic of health, 2017 might just see the world's 1st HIV vaccine becoming commercially available in the UK. Also we expect a new treatment to be announced for the fight against prostate cancer. The creepiest thing that could be taking place in 2017 when it comes to Health will be in China… Well forget thinking about a having to work out to get a new body, as you might soon see the 1st human head transplant taking place! This, if it happens, will bring huge amounts of issues, ethically and legally… And that will just be the start of it. Already we are seeing a rise in illegal human organ harvesting and people trafficking, so the next stage will be even more horrific. On a lighter side, trips to the dentist might be a better experience, as tooth regeneration is set to transform dental care in 2017.

On the roads, keep an eye out for more automated, self driving cars… A driverless car has been tested for the 1st time, on UK streets, in Milton Keynes, back in early 2016… Plans had been made for the latest development in self driving technology in Britain to also be on the roads in our area as well. Just up the road from Southport, in 2016, it was announced that a section of the M6 Motorway from Preston into Cumbria, would have self driving trucks being trialled on it. This was part of a plan devised by the Department for Transport and it means in 2017, you might see convoys of up to 10 driverless, 44 tonne trucks being controlled by only one driver, from the front vehicle. The Mercedes Benz Actros trucks behind will be driving along unaided monitored only by both laser sensors and infrared cameras, just metres apart from each other! Get ready for changes to be made to how Learner Drivers are required to study and pass tests… The UK Government are looking to let Learner Drivers take to the Motorways, in dual controlled cars, in 2018… So keep an eye on the debates over that in 2017!

At last 2017 might see the widespread use of real electronic paper. Paper Electronics represents a new concept which combines the use of paper as a functional part of electronic components or devices.

With Space, the UK is heading for a very important year. 1 of the highlights will be the 2017 UK Space Conference is set to be the best and biggest ever. This amazing event will take place in Manchester over 30 May to 1 Jun 2017. We are told the Tim Peake's capsule will also become a major attraction in the Science Museum in London in early 2017.

2017 will be the year of the private space companies, as Virgin Galactic is set to send paying customers into space from 2017 on board its SpaceshipTwo! Musk's SpaceX's Dragon capsule will begin ferrying astronauts to the International Space station in 2017. Amazon boss's Jeff Bezos is planning human test space flights in 2017.... Not only that, but Dream Chaser might have its first manned flight, as well!

Concerning Amazon, 2017 in the UK will see it pushing forward with its plans for a drone delivery fleet. This follows on from The Civil Aviation Authority (CAA) granting the internet retailer special permission to test its aerial vehicles. It is already running tests on the technology, from its research and development, base in Cambridge, UK.

Back to space, 2017 will see China launching its unmanned sample return mission to the Moon. NASA will be testing a new launch system, and we will see the launch of both Launch of the Transiting Exoplanet Survey Satellite (TESS) and The Cheops satellite. Cheops is being deployed to study exoplanets, so expect to hear lots more about E T in the media!

America will have a full solar eclipse, so get ready to see thousands of clips and photos being posted online!!!

Other things to look forward to.... Liverpool FC will be again top of the Premier League, if football pundits are to be believed.

If Nostradamus is correct, Italy could face financial hardship with unemployment rising, leading to high loans, thus leading to a fresh euro zone crisis. Oddly as 2016 comes to a close, Bit Coins are at an all time high against the Pound and the Euro...

Hatchimals, a strange electronic learning toy that came in to shops in 2016, spells a new era in interactive toys. During 2017, get ready to see loads of robotic toys that have 'learning' capability and interactive features hitting the shelves.

Already Hatchimals have taken over from Furbies as the latest creepy, cute toy. What's next…? I bet parents can't wait to see, but no doubt the price tag to be even higher…

But all that might be null and void, as it's not just Nostradamus who is predicting the "World will End!" 2017 might just be the last year the Earth exists!

Forget the Mayan Apocalypse, which has been and gone… Old news… Now doomsday is set for 1 January 2017, or might be slightly later when the Eclipse of the Sun takes place over the USA… This claim has been made by the Sword of God cult… If not some Christian group claims that scripture suggests the 21 August 2017 will bring on an apocalypse…

Well, don't have sleepless nights as 2017 is nearly on us… 2016 has been a very sad year and 1 of many shocks. Let's hope 2017 is better…
Please post your predictions on our Facebook Page… Let's see who will be the top mystic fortune teller of 2017… Plus if you don't have Facebook, you can also send us an email, to:- News24@SouthportReporter.com.
Don't forget to take a look at our event guide for 2017 to see what events are taking place. Also if you have an event you would like us to add, please let us know…