Ryan Kimber wanted on recall to Prison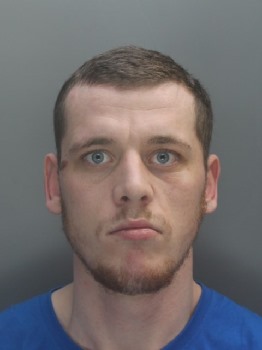 MERSEYSIDE Police are appealing for the public's help to trace a 25 year old man from Liverpool who is wanted on recall to Prison. Ryan Kimber was sentenced to 3 years, 2 months, in HM Prison, on 8 April 2015, after being convicted of assault and breach of a restraining order. He was released on licence, on 4 November 2016. Kimber is wanted by Officers after he failed to comply with his license release conditions and was recalled to Prison, on 19 December 2016. Extensive efforts have been made by the Police to find him, but he remains outstanding and officers are requesting the public's help to find him. Kimber is described as white, of slim build, 6ft tall, with short brown hair and blue eyes. He is known to frequent the Southport, Bootle and Kirkby areas. Anyone who has seen Kimber, or who knows of his whereabouts, is asked to call Merseyside Police on:- 101. People with information can also contact Crimestoppers, anonymously, on:- 0800 555 111.
Driver advice for Wirral railway line closures
NORTH West England's Motorway users, who travel across Merseyside, are being urged plan their journeys in 2017, as work begins on renewing the Merseyrail lines between Wirral and Liverpool. The 6 month Wirral Loop Line Track Renewal programme, which begins on Tuesday, 3 January 2016, will mean that their will be no cross river rail services for the 1st 6 weeks of 2017, with the Mersey Tunnels and surrounding routes expected to be much busier as a result. Highways England has been working closely with Merseytravel and Wirral Line operators Merseyrail to plan for the closures and is urging drivers to plan ahead and check traffic conditions before setting out on journeys. Attention should be made of this, especially at peak travel times.

Rail users are being encouraged to continue using public transport, with Express Rail Bus Replacement Services, along with using the existing cross river buses and the amazing Mersey Ferries... This use of public transport will help keep the tunnels and surrounding routes flowing...

Merseytravel is advising road users to:-

► Look to travel at non-peak times where possible and allow extra time for journeys.

► Ensure cars are winter ready to avoid any potential breakdown in the tunnels or on surrounding routes which would cause disruption and delays to all motorists.

► Apply for a tunnel Fast Tag which as well as saving drivers money on each tunnel journey assists traffic management flow through the toll plazas.

► Alow for extra time so you can safely park, as more cars on the network make parking in some areas harder.

► Road hauliers and delivery firms are also advised to discuss with customers whether deliveries or pick ups can be rescheduled to avoid travel through the tunnels at peak periods.

Highways England's Phil Stockford said:- "Merseytravel and its partners have being working really hard to publicise these important modernisation works and are encouraging rail users to stick to public transport rather than jump in their cars. However, we want regular users of our roads in and around Merseyside, including the M53, M56, M62 and A5036, to appreciate that this work is taking place, that there may be extra traffic on their journeys – especially through the Mersey Tunnels; and also to get into the habit of checking traffic conditions before setting out and planning their journeys accordingly. For our part we'll be monitoring congestion and incidents closely and working to advise drivers of any issues."

Full information on the Wirral Loop works, including advice on alternative travel modes and other journey planning advice, is available on the Merseyrail website.

The Future of the High Street: Liverpool in 2020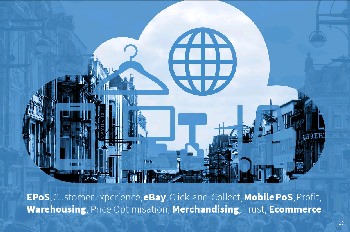 LOOKING into the future, a local retail technology expert has forecast the shape of Liverpool's burgeoning shopping district in 2020. Mobile lead, multi channel and with an enhanced store experience are just a few of the ways the likes of Liverpool ONE, Bold Street and Lord Street, will adjust according to Retail Store founder and CEO Ian Tomlinson.

Ian said:- "Whilst Liverpool was reinventing itself, so was the retail world and Liverpool ONE is a leading example of the new retail experience. It fuses together perfectly retail, digital and destination marketing. However our research has shown us, that as retailers invest more in technology and play catch up with the likes of China, Japan and USA, the face of Liverpool as a shopping destination could be very different in just a couple of years time."

The Knowsley based IT firm has just stepped into it's 15th year, after being the 1st to introduce cloud technology to retailers internationally. Created by Manchester born Ian on the back of a napkin, the system allows retailers to track and manage stock, sales and inventory through a wholly digital platform. With the apparent 'threat' to the high street posed by digital retailers and web based platforms, Ian cites a shift in both culture and approach to this so called:- 'online ambush.'

"Industry buzz words like omni channel exist for a reason. we shop differently and we want different things from our retail environments. We no longer jump in our car or on the bus to get to the shops, buy our goods and return home. We dwell longer in evolving leisure cum shopping destinations; we desire the tangible experience of picking up the goods after we have researched deals, details and discounts online; and more often than not, we still want the social aspect of shopping, whether that be meeting with friends to dine, drink and shop, or sharing our hauls on social media." said Ian.

Ian forecasts that the consumer will not only desire a quicker, more efficient way to shop with the increased used of mobile technology as a form of payment and to house loyalty apps, but screenless ATM's could also be a nuance quickly adopted by destinations like Liverpool ONE, to create a seamlessly integrated experience.

"Iris and retina scanners as well as fingerprint technology are already being trailed as are pre-order app drinks at Starbucks. RRobots are serving customers at Pizza Hut in Tokyo and there's a zero clicks app for Dominoes being tested. All of this helps to reduce the so-called 'friction' with customers and enhances the experience. It's not outlandish to say that we could see versions of these kinds of technology in Liverpool within a matter of years." added Ian...

With digital forward stores like Argos in Liverpool ONE, "the influx of 'show rooming' will increase", says Ian, with customers being able to choose from:- 'extended digital aisles' offering a wider range of products, colours and styles, for in store or home delivery.

"This means the brand can still have that interaction with their customers without the need for housing huge amounts of stock. helping them to better manage their inventory and with unnecessary financial outlay. This is a tactic which could have saved the likes of BHS, who stuck with the old model of retailing and fell victim to the rapidly growing evolution of multi channel consumerism." added Ian.

With an Amazon Click and Collect hub and Doddle Collect and Return station, abundant parking and well connected public transport, Liverpool ONE is already ahead of the curve in achieving that omni channel experience, says Ian.

But the future of Liverpool as a shopping destination, not only relies on retailers keeping up with the heartbeat of the consumer, but the understanding that the consumer still desires that experience of shopping and to make it a more enjoyable experience, each and every time.

"Whether you're a Millennial or from Gen X, we know that what makes the consumer tick is a lot different to how it was even 5 years ago. The interesting point is that now, with advances in technology happening every day, the speed at which the shift change will happen will be monumentally quick, and I for one am excited." added Ian.

So let us know what you think about this.... Do you agree with Ian? Please let us know via emailing our newsroom via:- News24@SouthportReporter.com.