The face of 2017 European Taekwon-Do (EITF) Championships heading to Liverpool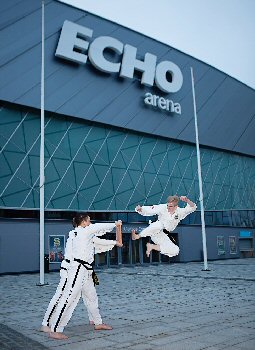 A British teenager, James Moran, is the upcoming face of the 2017 European Taekwon-Do (EITF) Championships, set to take place in Liverpool, in April 2017. Fresh faced James was chosen to be at the front of all promotional shoots for the event that represents 1 of the fastest growing martial arts in the world, Taekwon-Do. At 16 years old, James is already the title holder of British Champion for the 2014 and 2015 UKTA and BTF Championships, London Champion 2015 and won the bronze in last year's EITF competition.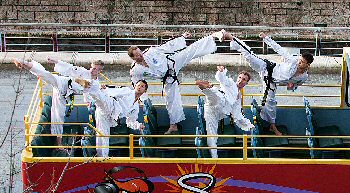 This year, James will have the honour of representing the country as Captain of the Junior team at the 2017 EITF Championships and is training hard to ensure he will be at his best for the event. 'Instafamous' James, has an impressive 27,000 plus Instagram followers who have been eagerly tracking his progress and supporting him through his day to day training with messages of encouragement.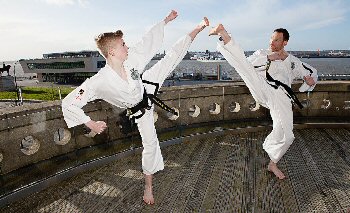 James said:- "I can't wait and I am absolutely determined to make my country proud! The 2017 European ITF Championships are going to be big, a lot bigger than people may think. Liverpool is 1 of the greatest Cities in the world and we are all proud to be representing our country there. I believe that the legacy the event is going to leave will be massive. Making the decision to walk through that door to my 1st ITF training session was the best decision I've ever made. When committing to something, the 1st step is always the hardest part. I remember seeing a poster when I was only four and being fascinated with the energy it projected. From then on there was no going back and I have now been training for over 12 years. Taekwon-Do is a wonderful sport. Not only it is great for confidence, mentally and physically, it also teaches you that you can do anything whilst keeping a cool head. The sport taught me never take no for an answer, if somebody says you can't do something, then, work hard until you prove them wrong. 1 of the biggest values in Taekwon-Do is that of respect. In Taekwon-Do you must respect everyone you meet, no matter what grade or who they are. You are also encouraged to ask questions and be curious. The more you put into the sport, the more you will get out."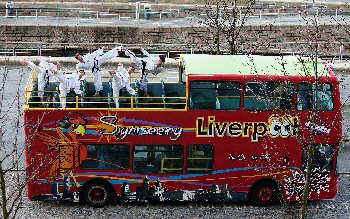 However, being a rising Taekwon-Do champion requires sacrifice and dedication. James trains eight times a week at his local ITF club, Spirit Worrier Taekwon-Do and at Performance Gym in Hereford. On top of Taekwon-Do he also implements various training methods including MMA, body building, sprinting, boxing and rugby, which all benefit certain aspects of his training regime. His diet too, is carefully planned and he meticulously records his meals. "I could tell you what I have eaten every single day for the past 6 months!" said James.

The championships will take place at Liverpool's Echo Arena from 24th to 30th April 2017, marking the 50th anniversary of Taekwon-Do in the UK. As many as 1,500 athletes from 37 Countries are expected to compete, so let's wish James and his team the very best of luck!

Tickets are currently on sale at online at a cost of £16.90 for a full ticket, £9 concessions.

Eagle eyed schoolchildren set to count Merseyside's birds
TENS of thousands of School children across the UK, including Schools throughout Merseyside, will be swapping books for binoculars this term to take part in the UK's biggest schools wildlife survey.

The RSPB's 'Big Schools' Birdwatch 2017' takes place during the 1st ½ of the spring term and helps children discover the wonderful wildlife they share their school grounds with, whilst providing a helpful insight into which species are thriving or declining.

According to research conducted by the RSPB2, 1 in 5 children are disconnected from nature. 'Big Schools' Birdwatch' aims to inspire children to care about the natural world around them in the hope they'll want to help protect it for future generations.

Last year almost 100,000 pupils and teachers from schools all across the UK took part by counting the birds that visited their school grounds, and it is hoped even more will take part this year.

Over the years, more than 70 different species have been recorded in school grounds, ranging from starlings and house sparrows, to red kites and green woodpeckers.
The blackbird remained the most common playground visitor in 2016, whilst starlings held onto the 2nd spot. And for the 1st time wood pigeons made the top 3, jumping up the list from 6th position in 2015.

Since its launch in 2002, the 'Big Schools' Birdwatch' has provided opportunities for children and teachers to learn about how to give nature a home in their school grounds. Many schools prepare for the event in advance by putting up feeders and nestboxes and making bird cake. Seeing and counting the birds coming to their feeders during the 'Big Schools Birdwatch' is the perfect reward for their efforts.

Emma Reed, RSPB Education, Families and Youth Manager in Northern England said:- "Taking part in Big Schools Birdwatch uses just one lesson or lunchtime so it's really easy to get involved. We hope the excitement of taking part will then inspire children in Merseyside to get out and experience more of the wildlife around them. With studies showing that children are becoming increasingly disconnected from nature, a concern that is linked to poorer physical and mental health, we want to provide young people with as many opportunities as possible to have fun exploring the natural world around them."

'The Big Schools' Birdwatch' is the school version of the 'Big Garden Birdwatch' the world's biggest garden wildlife survey aimed at families and individuals. The event will take place over 3 days from 28 January to 30 January 2017 and further information can be found on the RSPB website.
To register to take part in the:- '2017 RSPB Big Schools Birdwatch', all you have to do is visit:- RSPB.Org.UK/SchoolsWatch.Everything schools need to take part is available to download from the RSPB website.
Woman banned from keeping animals for life after allowing her dogs to die painful, lingering deaths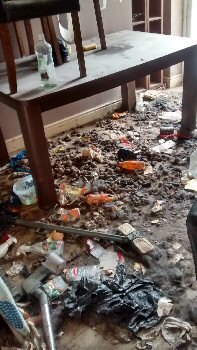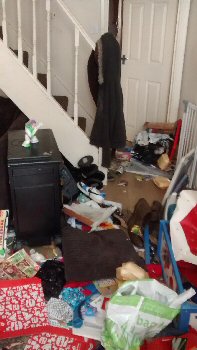 A 23 year old woman from Liverpool has been disqualified from keeping animals for life after she left her 2 dogs to starve to death; in a case which was described by magistrates as 1 of the most "horrendous cases of animal neglect" they had seen in Court.

Andrea Davies, from Cherry Lane, Walton, was sentenced at Liverpool Magistrates' Court, on Friday, 6 January 2017, after previously pleading guilty, on 1 December 2017, to causing unnecessary suffering and failing to meet the needs of her 2 male crossbreed dogs called:- Koda and Hachi.

The RSPCA arrived at her former address, in Stepney Grove, Liverpool, after concerns were raised and found the dogs dead in the woman's kitchen. They had been left to fend for themselves without enough food or water after the woman failed to return to the property for a period of months.

A post mortem examination confirmed the dogs were emaciated and their bodies were in an advanced state of decomposition. Plastic was found in Koda's stomach while Hachi's was found to be empty. It was thought both dogs died of dehydration or starvation.

When interviewed Davies said she had locked the dogs in the kitchen leaving them with a bucket of water and a bag of dog biscuits. She had not asked for help or mentioned that they were left there to anyone.

Summing up their sentencing, the magistrates said:- "This was 1 of the most horrendous cases of neglect we have seen in this Court and no animal deserves to die or be treated in this manner."

RSPCA inspector Helen Smith said:- "When I entered I found 90% of the kitchen floor was covered with faeces and rubbish. Then I saw the dogs, dead. It was heartbreaking finding these poor dogs in this awful way, they must have endured a great deal of pain and distress as they died alone. We hope by bringing this matter to Court we have achieved some sort of justice for Koda and Hatchi."

In addition to the lifetime disqualification order, Davies was sentenced to 16 weeks' custody suspended for 18 months and was ordered to attend a 20 day rehabilitation program. In addition she will be electronically tagged for 16 weeks as part of a curfew order and she was ordered to pay £650 costs.