Yorkshire Bank to Recognise Community Spirit in Merseyside
COMMUNITY projects in Merseyside are invited to enter an awards programme which could see them share a funding boost of ₤75,000 to make a real difference in their local area. Now in their 5th year, the Yorkshire Bank Spirit of the Community Awards 2017 is open for applications. Yorkshire Bank will make donations to recognise and support community projects which are going the extra mile. Registered charities and not for profit organisations are invited to enter their projects into the awards scheme under 1 of 3 categories: projects which help people to have a healthy relationship with money, projects which help people to improve their local environment and projects which help people into employment. The awards are open to a range of initiatives across the third sector which can demonstrate support for the local community. This could include projects helping to up-skill people for the workplace, ventures promoting healthy relationships with money, or schemes aiming to protect the environment. 5 projects will be selected in each of the 3 categories and all 15 winners will be awarded ₤5,000 each.

Debbie Crosbie, Clydesdale and Yorkshire Banks Chief Operating Officer and Chair of the Yorkshire and Clydesdale Bank Foundation, said:- "Yorkshire Bank's Spirit of the Community Awards aim to recognise and support the vital contribution that voluntary and charitable projects make to their local communities. There has been so much fantastic work carried out across hundreds of organisations who provide such vital resources for local communities over the past 4 years. It is hugely inspiring to see just how much of a difference these awards have made at grass roots level."

Yorkshire Bank's sister organisation, Clydesdale Bank will also award ₤75,000 to support local projects in Scotland as part of the programme. This brings the total funds available for community initiatives up and down the country to ₤150,000. For further information about the 'Yorkshire and Clydesdale Bank Foundation's Spirit of the Community Awards' or to enter online or go into their local Yorkshire Bank branch to receive an application form. The closing date for applications is Monday, 6 March 2017 and the winners will be announced in summer 2017.
13 year old on moped involved with serious road traffic collision
EMERGENCY services, on Sunday, 8 January 2017, were called to St John's Road, Waterloo, close to its junction with Norma Road, at about 6.45pm, following a serious road traffic collision. A 13 year old boy who was riding on the moped sustained a head injury in a in collision with a grey Volvo XC90 car. The 13 year old was treated at the scene by Paramedics before being taken to Hospital for further treatment in what was described as a critical condition. Shortly before the incident, the moped rider is believed to have been with a small group on mopeds and pedal cycles. We are told that the moped was then ridden away from the scene by a member of the group, before Police arrived.

The driver of the car was not injured and stopped at the scene. They are helping Police with enquiries. Officers are also now making enquiries to locate the moped. Roads Policing Sergeant Mark Keenan said:- "We would appeal to anyone who witnessed this collision, or anyone who saw the group before or after the incident to contact Police. We are particularly keen to speak to anyone who knows the whereabouts of the moped involved, as the information they have could prove very helpful to our investigation. A 13 year old boy has been seriously injured in this collision and it is vital we find out exactly what happened."

Anyone with information is asked to contact Roads Policing on:- 0151 777 5747 or Crimestoppers, anonymously, on:- 0800 555 111.

Liverpulians raise over ₤8,000 for rescue pets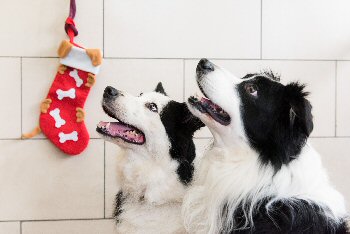 LIVERPOOL has proven to be 1 of the most generous of the UK's Cities when it comes to helping animals in need, as over ₤8,000 was raised for Support Adoption for Pets' 'Santa Paws' Christmas appeal.

The charity's annual fundraising appeal took place in over 400 Pets at Home stores across the UK, with customers encouraged to donate 50p to provide a Christmas dinner for pets spending the festive season in a rescue.

Pets At Home Aintree raised an incredible standalone total of over ₤5,000, with stores Penny Lane, Wallesey and Burscough raising more than ₤1,000 each.

Support Adoption for Pets set an ambitious target of providing 1,500,000 meals for abandoned animals, yet fundraising efforts have been so great that over 2 million meals will be provided.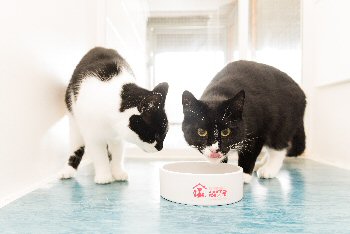 The following rescue centres will be benefiting from the generosity of customers in Liverpool Pets at Home stores:-
'Carla Lane Animals In Need'
'Horse Sense Wirral'
'Mersey and North Cheshire Retired Greyhound Trust'
Caroline Cassidy from Carla Lane Animals in Need said:- "We are overwhelmed by the tremendous support from our friends at Pets At Home in Aintree and Burscough and all their wonderful customers who have raised over ₤3,000 just for us. This will be of huge benefit to the 200+ animals in our care. Special thanks from Trustees, staff and of course four legged friends!"

Support Adoption for Pets Fundraising Manager, Amy Wilson, said:- "We are blown away by the remarkable charity fundraising that the Pets at Home storeshave delivered this Christmas... A record breaking, astonishing amount of money has been donated to very worthy local pet rescues, revealing the drive, creativity and sheer generosity of Pets at Home store teams and customers across the UK."