Local man honoured for decades of volunteering
SOUTHPORT resident Eric Greaves hangs up his hat this week, after spending nearly three decades volunteering at local care home, MHA Connell Court, on Weld Road, Southport.

Eric's dedication to the home and its residents was celebrated at a party hosted by Connell Court, on Tuesday, 10 January 2017. Friends, family and residents were in attendance, as well as MHA's volunteer co-ordinator, who manages all the organisation's volunteers nationwide.

MHA Connell Court was opened in 1976, and Eric has been a key player there since he retired from work in 1991. He has been heavily involved in fundraising for the home, organising tea parties, coffee mornings and garden parties as well as being instrumental in Connell Court's 40th Birthday Celebrations, in 2017.

Mr Greaves, or 'The Banker' as he is known to some residents, also gives up much of his time to help those who live at the home, to manage their bank accounts and finances.

Anna Harvey, Manager at Connell Court said:- "Eric has been a valued part of our team here for decades and his warmth and compassion will be missed by everyone. Over the years he's touched the lives of countless residents and we hope that the retirement party will go a small way to thanking him for all his hard work. Although we'll be sad to see him go, we're sure that he'll enjoy the next chapter at MHA retirement living development, Adlington House in Otley. From all of us at MHA; thank you, Eric and good luck with the next step!"
Nurse recruitment open evening at Southport Hospital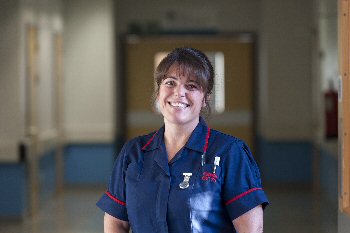 SOUTHPORT Hospital is hosting a recruitment event for nurses interested in working at Southport and Ormskirk Hospital NHS Trust. This open evening follows a number of successful events in 2016 and is an opportunity for newly qualified and experienced nurses to meet other nurses and team members, and discover what opportunities are available. Nurses wanting to return to practice are also welcome. There are vacancies available in both Hospital and Community Nursing and across all specialties. Informal interviews will be held on the day, applicants are asked to bring along identification. The event will be held at Southport Hospital Clinical Education Centre, on Tuesday, 24 January 2017, between 3.30pm and 7pm. Light refreshments will be available for all those attending. To view all current vacancies at the Trust visit:- Jobs.NHS.UK and search for Southport and Ormskirk.

Freemasons give £50,000 to parents of children with mental health problems in Merseyside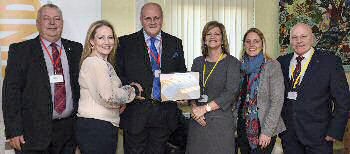 THE Masonic Charites Foundation has made a grant of nearly £50,000 to the Young Minds charity to fund peer support groups for parents of children with mental health problems in Liverpool, Sefton , Knowsley and St Helens. As many as 100,000 children in the North West are affected.

The trial projects aim to develop a unique and sustainable peer to peer support model that can be replicated by local authorities and parenting groups across the country, as well as training at least 10 parents in each City to be able to set up and run four or more parenting groups.

The need for this service is becoming more urgent every year. 1 in every 10 young people between the ages of 10 to 16 have a diagnosable mental health problem, which is 3 in every classroom. This means that there are around ¾ of a million young people with a mental health problem in England, with nearly 100,000 of them in the North West. This would fill Anfield and Goodison Park stadiums.

One of the most important of these mental health issues is depression, with more than 80,000 children nationally suffer from a severe form of depression. The depression rates in teenagers has increased by 70% in the past 25 years.

Children with persistent emotional disorders, which also include anxiety, eating disorders, bipolar and schizophrenia are twice as likely to struggle with basic literacy and numeracy and they are far more likely to be excluded from school or leave with no qualifications.

The parents of these children are at great risk of developing mental health problems of their own. Help from other parents who have 'been through it' produces powerful results, making them feel more confident, more knowledgeable and less isolated.

Within the 15 month life of the project , between 50 to 60 parents and carers of children with mental health problems will have seen a significant improvement in their mental health. It is expected that a continuing cycle of 250 to 60 parents and carers will benefit across the country in every subsequent year.
Lysanne Wilson, Director of Operations for Young Minds, said:- "We are thrilled that the Masonic Charitable Foundation grant will help us to develop support groups for parents who care for children with mental health problems. We have wanted to extend our work with parents for a long time, and hope that these groups will make a lasting difference to them. "

George Fox of West Lancashire Freemasons said:- "We are very pleased to be able to help Young Minds with this extremely worthwhile project. There are many thousands of parents of children with mental health problems that are getting no support at all. We aim to help them so that they can continue to help their children."