Donny Osmond Liverpool - Arena
Photographs by Jo Forrest.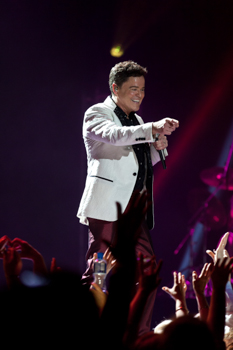 THE legendary singer, performer and actor Donny Osmond has visited Liverpool's Echo Arena, on 29 January 2017, for what was one of the best nights Liverpool has seen as he celebrated on stage 50 years in show business. This is also his 1st solo concert tour of the UK, in 4 years so no wonder why it was a massive sell out. This "The Soundtrack Of My Life" UK Tour come after he released his 60th Album called:- 'The Soundtrack Of My Life,' which features songs that are a summary of his extraordinary life so far. On stage he delivered many of these tracks.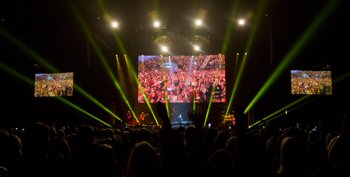 Donny told the media that:- "I am thrilled and delighted to be coming back in Liverpool, and to tour the UK. The UK audiences have always been very special to me, especially Liverpool. Once the British people welcome and accept you, they really do take you to their hearts and no more so than in Liverpool. Performing a real joy for me and to do it to such an amazing audience makes it even more memorable."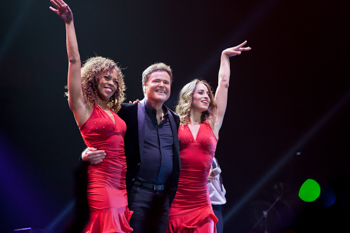 With a live band, dancers and multi media screens to enhance the performance, this was also a memorable night for the audience as well.

For more information about Donny Osmond visit his website; for all the latest news and Tour dates...

Please let us know what you thought of the show via emailing us to:- News24@SouthportReporter.com with your thoughts and views.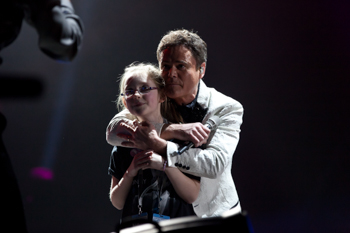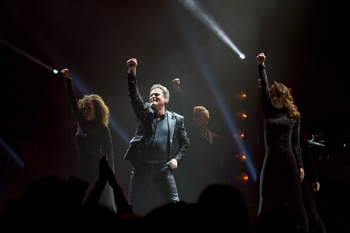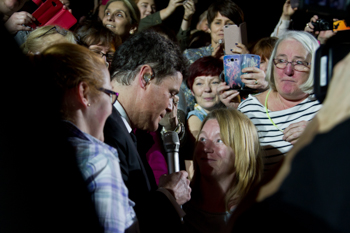 Do you want to be Miss Liverpool or Mr Liverpool 2017?
ARE you interested in promoting your City and also becoming a contestant in Miss England, with the chance of going through to Miss World? Would you like to be the next Mr England? Well this could be your chance to enter... Auditions take place in Bar Signature, on Stanley Street, Liverpool, from 4:30pm to 8:00pm, along with an audition event in Formby to be announced soon. Girls must be single with no children, aged 17 to 26. Lads must also be single, with no children, aged 17 to 27. Also it is worth noting that Mr Liverpool, became Mr Europe, at Mr World, when it was held in Southport, in 2016. More information will be added in next weeks issue, but for now, to get information about how to apply, contact Pat Hughes, via emailing:- pat.yourstruly@btinternet.com or call:- 07811779760.
Sell out success Unity Theatre show Cathy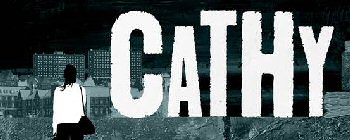 THE builders are in, but Unity Theatre is still continuing to bring radical theatre to the City in its:- 'Out of Space' season, which reaches out of the theatre and into the community, with a selection of bold and reactive shows.

The shows Cathy has will be hosted witin the Liverpool Anglican Cathedral Lady Chapel, which will take place on 11 Feburary 2017. It is in response to the current homelessness crisis in Liverpool and we are told that both preformances have now both been sold out. The group putting on Cathy, But Cardboard Citizens, said that:- "We have been encouraging audience members to make a donations to this cause instead of buying a ticket. This seemes to have gone down well."

Actor and Unity Theatre Patron, David Morrissey said:- "Cardboard Citizens do fantastic work for excluded people, and have done for the past 25 years. I'm really pleased that Unity Theatre are able to bring the astounding show CATHY to Liverpool, which has suffered a rise in homeless people over the last few years. In addition to a suggested donation to the local foodbank, Hope+, Unity will also be collecting for Shelter, the housing and homeless charity. The charity was established 50 years ago in response to public calls for action following the release of the original TV play, Cathy Come Home. Even after 50 years Ken Loach's story is still very relevant today so please give generously!"

Acclaimed Theatre Company Cardboard Citizens presents this powerful and emotive Forum Theatre show, exploring resonances in today's society with the story told in the ground-breaking Ken Loach film, Cathy Come Home, 50 years ago.

Candid, poignant and intimate, this four star hit new play (The Stage, The Upcoming & The Reviews Hub) by award winning playwright Ali Taylor (Cotton Wool, OVERSPILL, Fault Lines) offers a timely reflection on the social and personal impact of spiralling housing costs, gentrification and the challenges of the forced relocation away from London.

To find out what the show is about, take a look at the YouTube trailer by clicking on here now!

Southport BID's 1st quarterly meeting of 2017
Photographs by Patrick Trollope.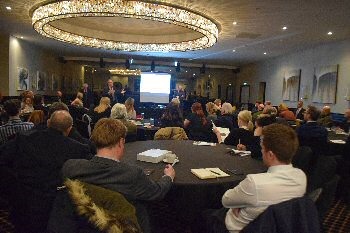 A few more photographs taken at the Southport BID meeting, that was held on Thursday 2 February 2017, at the Bold Hotel, Southport. If you attended, please let us know what you thought of this meeting via emailing us to:- News24@SouthportReporter.com.